FEATURE:
SPLENDOUR IN THE GRASS 2014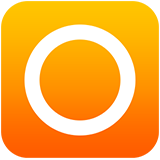 Feature.
SPLENDOUR IN THE GRASS 2014
Charliedavid Page

North

Byron Parklands has once again been overrun for three (give or take) days by the country's best music fans, ready to take in Splendour In The Grass 2014. SWITCH was there to cover the biggest, best and brightest bands - you can check out our reviews below.

The festival runs from Friday 25th to Sunday 27th June 2014, so Follow SWITCH's Splendour In The Grass Huddle for the latest news and updates.