REVIEW:
A MAN CALLED OVE

Growing old cantankerously in sweet Swedish drama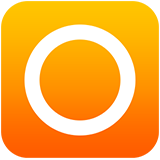 Review.
A MAN CALLED OVE
|
GROWING OLD CANTANKEROUSLY
HOME ENTERTAINMENT REVIEW
RELEASE DATE:
19/07/2017
RUN TIME:
1HR 56MIN
| | |
| --- | --- |
| | BAHAR PARS |
| | FILIP BERG |
| | IDA ENGVOLL |
| | TOBIAS ALMBORG |
| | KLAS WILJERGÅRD |
| | CHATARINA LARSSON |
| | BÖRJE LUNDBERG |
| | STEFAN GÖDICKE |
| | JOHAN WIDERBERG |
WRITER/DIRECTOR:
HANNES HOLM
| | |
| --- | --- |
| | ANNICA BELLANDER |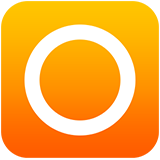 FAST FACTS.

Daniel Lammin
Growing
older is a complicated business, and one that film loves to explore for comic effect. This is the central idea behind Hannes Holm's Oscar-nominated 'A Man Called Ove', a Swedish drama based on the bestselling book by Fredrik Backman. Rather than simply mine this theme for its comic effect though, this charming film gives itself the room to meditate on what it means to have lived a life and to leave that behind.
Ove (Rolf Lassgård) is about as cantankerous an old man as you could imagine, terrorising his neighbours and their pets in their gated-off suburb. He's a stickler for the rules and refuses to compromise on his pedantically high standards. His wife has passed away and he has just lost his job, so Ove decides that ending his life would be the best option right now. The problem is, every time he makes an attempt, he's interrupted by something, especially his new pregnant neighbour Parvaneh (Bahar Pars) and her family. It's a classic set-up for a black comedy, and with its own Swedish flair, writer and director Holm finds a way to make it both dangerously amusing and often pensively moving. Ove isn't just cranky for the sake of it, and the film takes its time to construct his history, each piece of the puzzle making sense of his crabbiness and isolation.
'A MAN CALLED OVE' TRAILER
As a piece of filmmaking, there's nothing particularly extraordinary about it, the film often falling into the cliché traps that pester most feel-good comedy-dramas, but that doesn't lessen the impact of what does work. Ove is a wonderful character, especially in the very skilled hands of Lassgård, who doesn't compromise on his character's cantankerousness while carefully injecting just enough humanity. The supporting characters and cast are also uniformly wonderful, especially Pars, and the world of this little community is pretty well realised by Holm and his team. 'A Man Called Ove' also sneaks in little bits of social commentary when it can, some successful (like Ove's shrugging response when he finds out a young neighbour is gay) and some less so (conniving businessmen he dubs "white shirts" are a constant theme, often nothing more than cartoon villains).
It's a classic set-up for a black comedy, and with its own Swedish flair, writer and director Holm finds a way to make it both dangerously amusing and often pensively moving.
This isn't the most memorable of films, certainly not enough to warrant an Oscar nomination for Best Foreign Language Film, but it does have an undeniable charm and careful craft to it. It feels like the kind of sweet little crowd-pleaser that might come out of the UK, but its distinctive Swedish flavour and gallows humour elevate it into something a tad more distinct. We've heard stories like this before, but when told well, they can sometimes be a balm for the soul. 'A Man Called Ove' is certainly one of those films.
PICTURE & SOUND
Rialto have released the film on DVD, with a 2.35:1 anamorphic transfer and Dolby Digital 5.1 Swedish track. The video is clean and crisp, and captures the gentle colour palette of Göran Hallberg's cinematography. The track is likewise excellent and does its job, with dialogue, score and sound effects mixed nicely together. The film also comes with English subtitles (though be prepared for a few grammatical errors here and there).
SPECIAL FEATURES
There are no special features included with this release.