">
'MEN IN BLACK: INTERNATIONAL' TRAILER 2
">
'MEN IN BLACK: INTERNATIONAL' TRAILER
The Men in Black have always protected the Earth from the scum of the universe. In this new adventure, they tackle their biggest, most global threat to date: a mole in the Men in Black organisation.
WATCH 'MEN IN BLACK: INTERNATIONAL'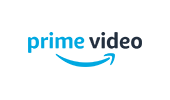 'MEN IN BLACK: INTERNATIONAL' STORIES

It's just another boring blockbuster using a nostalgic property to make a quick buck without understanding what made the lighting in a bottle that was the first film work.