Maya is a 40-year-old woman struggling with frustrations from unfulfilled dreams. Until, that is, she gets the chance to prove to Madison Avenue that street smarts are as valuable as book smarts, and that it is never too late for a Second Act.
WATCH 'SECOND ACT'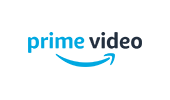 'SECOND ACT' STORIES

With a performer as naturally charismatic in any genre as JLo in the lead role, it's frustrating to watch a film so fatally misjudge the type of film its premise demands it to be.