Pilot Amelia Wren and scientist James Glaisher find themselves in an epic fight for survival while attempting to make discoveries in a hot air balloon.
WATCH 'THE AERONAUTS'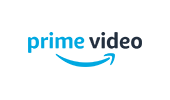 'THE AERONAUTS' STORIES

Even with its faults, it knows exactly what kind of film it needs to be and does so with great aplomb. If you can see it on the big screen, don't miss the chance. It deserves to be seen on as big a screen as possible.