Credits
Show Notes
In this episode, we're taking a moment to look at a part of Disney's history that has often been unacknowledged - the contribution of their female artists and employees to the development of animation.
The commercial failure of Sleeping Beauty necessitated a dramatic shift in the way animated films were made, a shift that greatly affected the women at the studio. This seemed the perfect opportunity to take stock in what women had achieved in the company in its first four decades, and how this transition between Sleeping Beauty and One Hundred and One Dalmatians affected their involvement for the decades to come.
To learn more, make sure to check out these terrific books by our guest on this episode, award-winning film and animation historian, author and artist Mindy Johnson.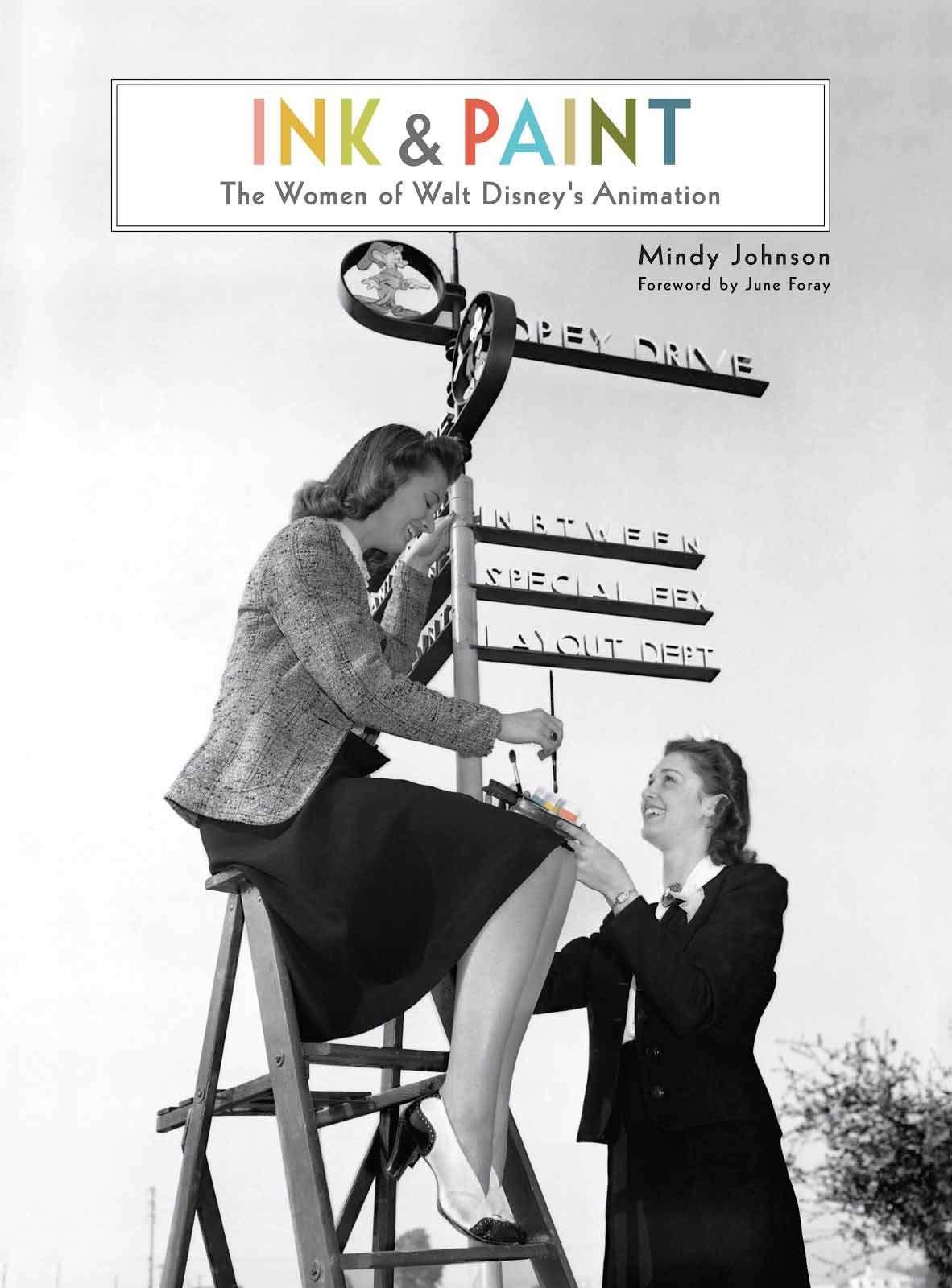 Ink & Paint: The Women of Walt Disney's Animation
Groundbreaking and game-changing, 'Ink & Paint – The Women of Walt Disney's Animation' examines the unsung women artists whose contributions defined the legendary animated classics of our time. Mindy's landmark volume lifts the lid on the never-before-explored world of hand-rendered artistry of Ink & Paint and tracks women's advancement into virtually every discipline of animation, forever changing what we thought we knew about animation and cinematic history.
Mindy Johnson tells, for the first time, a complete and detailed history of the women who made a significant contribution to the success of The Walt Disney Company and in the field of animation. At 384 pages, it's an extensively detailed book filled with photographs, diagrams, drawings and artwork-many of which have never been seen before now.
No serious scholar of Disney animation should be without this authoritative volume.
Setting the record straight, Johnson has produced an encyclopedic, well-researched and fascinating account of women in the film industry. It encompasses everything from the invention of celluloid, to the silent film genius Georges M li s' staff hand coloring of film footage, to Disney studio's Ink & Paint department.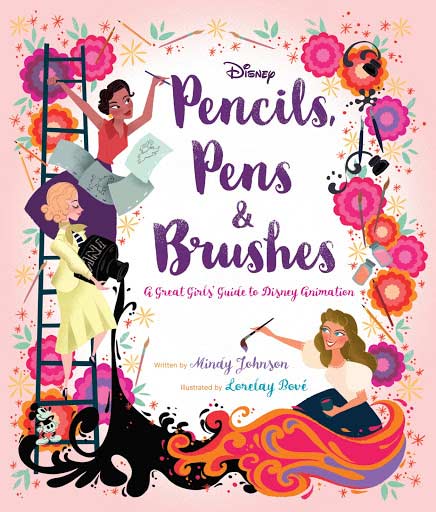 Pencils, Pens and Brushes: A Great Girls' Guide to Disney Animation
Based on Mindy's critically acclaimed Disney Editions title, 'Ink & Paint: The Women of Walt Disney's Animation', this nonfiction picture book is a fun and inspiring look at many of the amazing women who have worked at Disney Animation over the years — from Story Artists, to Animators to Inkers and Painters, all with unique personalities and accomplishments, such as becoming a record-holding pilot, or designing Hollywood Monsters, or creating an international club for tall people!
This timeless treasure features the whimsical and inspiring illustrations of noted Disney artist Lorelay Bové, whose visual development and design artistry defined such animated classics as 'The Princess and the Frog', 'Prep & Landing', 'Tangled', 'Wreck-It Ralph', 'Big Hero 6' and 'Zootopia'.
In this inspiring picture book, Johnson celebrates the many talented women who worked for Walt Disney Studios: writers, dancers, singers, chemists, pilots, and-of course-artists. Some of these women achieved greatness while working at Disney, such as Dorothy Ann Blank, one of the credited writers for Snow White and the Seven Dwarfs. Others found fame later in life: Mildred Rossi, who did the special effects for Chernabog in Fantasia, also designed many famous Hollywood monsters. Some studied under Nelbert Murphy Chouinard, who agreed to teach Disney animators how to draw realistically when no man would. Bov channels Disney legend Mary Blair through her bright, playful illustrations. These career-oriented women are pictured hard at work-and happy! Their inkwells, sketches, and diplomas fly off their desks in a whimsical frenzy. Flowers and paintbrushes swirl around their smiling faces...