FEATURE:
FALLS FESTIVAL 2013
The line-up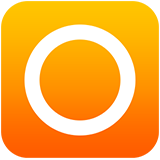 Feature.
FALLS FESTIVAL 2013
|
THE LINE-UP
THE FALLS MUSIC & ARTS FESTIVAL 2013 - LORNE

Charliedavid Page

With

this year's Falls Music and Arts Festival literally bigger than ever - taking place in three locations across Australia's East Coast - those heading to this year's event are in for a treat.

Check out the timetable for Lorne, Marion Bay and Byron Bay by using our simple colour-coding, and you'll be sure you won't miss out on seeing your favourite artists!
SATURDAY 28 DECEMBER 2013

 
3PM
4PM
5PM
6PM
7PM
8PM
9PM
10PM
11PM
12AM

LORNE, VIC.
LEGS AKIMBO
TOM THUM
LEGS AKIMBO
THE CORRESPONDENTS
LEGS AKIMBO
CLAIRY BROWNE & THE BANGIN' RACKETTES
HOT DUB TIME MACHINE
MOUNTAIN MOCHA KILIMANJARO
LATE NITE TUFF GUY

 
3PM
4PM
5PM
6PM
7PM
8PM
9PM
10PM
11PM
12AM

SUNDAY 29 DECEMBER 2013

 
12PM
1PM
2PM
3PM
4PM
5PM
6PM
7PM
8PM
9PM
10PM
11PM
12AM
1AM
2AM

LORNE, VIC.
LITTLE BASTARD
THE MURLOCS
SMITH STREET BAND
TOM ODELL
OWL EYES
BOMBINO
LONDON GRAMMAR
SOLANGE
FLIGHT FACILITIES
MGMT
THE ROOTS
CYRIL HAHN

 
12PM
1PM
2PM
3PM
4PM
5PM
6PM
7PM
8PM
9PM
10PM
11PM
12AM
1AM
2AM

MARION BAY, TAS.
LEGS AKIMBO
TOM THUM
LEGS AKIMBO
THE CORRESPONDENTS
LEGS AKIMBO
CLAIRY BROWNE & THE BANGIN' RACKETTES
LEGS AKIMBO
MOUNTAIN MOCHA KILIMANJARO
HOT DUB TIME MACHINE
LATE NITE TUFF GUY

 
12PM
1PM
2PM
3PM
4PM
5PM
6PM
7PM
8PM
9PM
10PM
11PM
12AM
1AM
2AM

MONDAY 30 DECEMBER 2013

 
11AM
12PM
1PM
2PM
3PM
4PM
5PM
6PM
7PM
8PM
9PM
10PM
11PM
12AM
1AM
2AM
3AM
4AM

LORNE, VIC.

PERCH CREEK FAMILY JUGBAND
GOSSLING
COMEDY
THE WAR ON DRUGS
VIOLENT SOHO
THUNDAMENTALS
VYDAMO
RUFUS
HIATUS KAIYOTE
REMI
WAVE RACER
TOUCH SENSITIVE
TYLER TOUCHE
M4SONIC
MOTORIK VIBE COUNCIL

OLIVER TANK
ASTA
HANNI EL KHATIB
THE JOHN STEEL SINGERS
EMMA LOUISE
WHITE DENIM
CHET FAKER
POND
GRIZZLY BEAR
NEIL FINN
CRYSTAL FIGHTERS
THE WOMBATS
!!! (CHK CHK CHK)

 
11AM
12PM
1PM
2PM
3PM
4PM
5PM
6PM
7PM
8PM
9PM
10PM
11PM
12AM
1AM
2AM
3AM
4AM

MARION BAY, TAS.

THE HABITS
LULU AND THE PAIGE TURNERS
THE PAPER KITES
COMEDY
TOM ODELL
HORRORSHOW
HERMITUDE
FLIGHT FACILITIES
SOLANGE

CHASE CITY
THE PREATURES
BIG SCARY
JAMES VINCENT McMORROW
JOHNNY MARR
THE RUBENS
BONOBO
LONDON GRAMMAR
VIOLENT FEMMES
THE CAT EMPIRE
VAMPIRE WEEKEND
THE ROOTS
CYRIL HAHN

 
11AM
12PM
1PM
2PM
3PM
4PM
5PM
6PM
7PM
8PM
9PM
10PM
11PM
12AM
1AM
2AM
3AM
4AM

BYRON BAY, NSW

MORPHINGAZ
LITTLE ODESSA
CRUCIAL D
SISKIN RIVER
CRUCIAL D
THE FUMES
GRAZ

VOODOO SONS
ANDREA SOLER
TORA
COMEDY
THE GOOD SHIP
SUPA FRESH
FYAH WALK

 
11AM
12PM
1PM
2PM
3PM
4PM
5PM
6PM
7PM
8PM
9PM
10PM
11PM
12AM
1AM
2AM
3AM
4AM

TUESDAY 31 DECEMBER 2013

10AM
11AM
12PM
1PM
2PM
3PM
4PM
5PM
6PM
7PM
8PM
9PM
10PM
11PM
12AM
1AM
2AM
3AM
4AM

LORNE, VIC.

MUSTERED COURAGE
THE DELTA RIGGS
DUSTIN TEBBUTT
COMEDY
THE PAPER KITES
JAMES VINCENT McMORROW
DAPPLED CITIES
CITIZEN KAY
TWINSY
JACKIE ONASSIS
WILLOW BEATS
HORRORSHOW
ANNA LUNOE
LATE NITE TUFF GUY
GENERIK

YOGA 213: HIP HOP YOGA
MEG MAC
THE PREATURES
BORN RUFFIANS
BIG SCARY
WOLF AND CUB
JOHNNY MARR
BONOBO
THE RUBENS
FALLS FIESTA
VIOLENT FEMMES
THE CAT EMPIRE
VAMPIRE WEEKEND
HERMITUDE
EGO

10AM
11AM
12PM
1PM
2PM
3PM
4PM
5PM
6PM
7PM
8PM
9PM
10PM
11PM
12AM
1AM
2AM
3AM
4AM

MARION BAY, TAS.

THE MIDDLE NAMES
VIOLENT SOHO
GOSSLING
COMEDY
BOMBINO
EMMA LOUISE
THE WAR ON DRUGS
THUNDAMENTALS
RUFUS

OLIVER TANK
ASTA
HANNI EL KHATIB
THE JOHN STEEL SINGERS
WHITE DENIM
CHET FAKER
POND
CRYSTAL FIGHTERS
FALLS FIESTA
GRIZZLY BEAR
NEIL FINN
MGMT
THE WOMBATS
!!! (CHK CHK CHK)

10AM
11AM
12PM
1PM
2PM
3PM
4PM
5PM
6PM
7PM
8PM
9PM
10PM
11PM
12AM
1AM
2AM
3AM
4AM

BYRON BAY, NSW

LEGS AKIMBO
LATE NITE TUFF GUY
LEGS AKIMBO
TOM THUM
LEGS AKIMBO
THE CORRESPONDENTS
LEGS AKIMBO
MOUNTAIN MOCHA KILIMANJARO
HOT DUB TIME MACHINE
CLAIRY BROWNE & THE BANGIN' RACKETTES
THE ROOTS

MORPHINGAZ
THE FAMILIARS
SLINKY
ASHLEIGH MANNIX BAND
SLINKY
TORA
SLINKY
THE FUMES
DJ RHYS BYNON
PARKSIDE DJs
DAS MOTH

OLIVER TANK
ASTA
HANNI EL KHATIB
THE JOHN STEEL SINGERS
EMMA LOUISE
WHITE DENIM
CHET FAKER
POND
GRIZZLY BEAR
NEIL FINN
CRYSTAL FIGHTERS
THE WOMBATS
!!! (CHK CHK CHK)

10AM
11AM
12PM
1PM
2PM
3PM
4PM
5PM
6PM
7PM
8PM
9PM
10PM
11PM
12AM
1AM
2AM
3AM
4AM
WEDNESDAY 1 JANUARY 2014
BYRON BAY, NSW

10AM
11AM
12PM
1PM
2PM
3PM
4PM
5PM
6PM
7PM
8PM
9PM
10PM
11PM
12AM
1AM
2AM

POTATO POTATO
THE PAPER KITES
VIOLENT SOHO
COMEDY
THE WAR ON DRUGS
TOM ODELL
HORRORSHOW
TOUCH SENSITIVE
RUFUS
QUESTLOVE
!!!(CHK CHK CHK)
FLIGHT FACILITIES

10AM
11AM
12PM
1PM
2PM
3PM
4PM
5PM
6PM
7PM
8PM
9PM
10PM
11PM
12AM
1AM
2AM

LUNATICS ON POGOSTICKS
CHET FAKER
THE PREATURES
WHITE DENIM
BIG SCARY
JOHNNY MARR
BONOBO
THE RUBENS
ANNA LUNOE
GRIZZLY BEAR
ANNA LUNOE
THE CAT EMPIRE
ANNA LUNOE
VAMPIRE WEEKEND

10AM
11AM
12PM
1PM
2PM
3PM
4PM
5PM
6PM
7PM
8PM
9PM
10PM
11PM
12AM
1AM
2AM

MORPHINGAZ
HOT DUB TIME MACHINE
KIERON SEE
THE FUMES
KIERON SEE
DARKHORSE
KIERON SEE
QUESTLOVE
AUDUN
ANNA LUNOE

10AM
11AM
12PM
1PM
2PM
3PM
4PM
5PM
6PM
7PM
8PM
9PM
10PM
11PM
12AM
1AM
2AM

TORA
A LITTLE PROVINCE
VOODOO SONS
HUSSY HICKS
SARA TINDLEY
COMEDY
ASHLEIGH MANIX BAND
WAXHEADS
RAPSKALLION
DJ TIMBO
BOBBY ALU
DJ TIMBO
BIAO DJ SET

10AM
11AM
12PM
1PM
2PM
3PM
4PM
5PM
6PM
7PM
8PM
9PM
10PM
11PM
12AM
1AM
2AM
THURSDAY 2 JANUARY 2014
BYRON BAY, NSW

10AM
11AM
12PM
1PM
2PM
3PM
4PM
5PM
6PM
7PM
8PM
9PM
10PM
11PM
12AM
1AM
2AM

THE KITE STRING TANGLE
BORN RUFFIANS
GOSSLING
CUB SPORT
COMEDY
JAMES VINCENT McMORROW
THUNDAMENTALS
WAVE RACER
CYRIL HAHN
LONDON GRAMMAR
HERMITUDE
CRYSTAL FIGHTERS

10AM
11AM
12PM
1PM
2PM
3PM
4PM
5PM
6PM
7PM
8PM
9PM
10PM
11PM
12AM
1AM
2AM

OLIVER TANK
ASTA
HANNI EL KHATIB
THE JOHN STEEL SINGERS
BOMBINO
EMMA LOUISE
SOLANGE
POND
VIOLENT FEMMES
TYLER TOUCHE
NEIL FINN
TYLER TOUCHE
THE WOMBATS
TYLER TOUCHE
MGMT

10AM
11AM
12PM
1PM
2PM
3PM
4PM
5PM
6PM
7PM
8PM
9PM
10PM
11PM
12AM
1AM
2AM

MORPHINGAZ
LITTLE ODESSA
BRENDAN MACLEAN
BAND OF FREQUENCIES
BRENDAN MACLEAN
ASHLEIGH MANNIX BAND
BRENDAN MACLEAN
DARKHORSE
SAFARI DJs
ALPHABETICS DJs

10AM
11AM
12PM
1PM
2PM
3PM
4PM
5PM
6PM
7PM
8PM
9PM
10PM
11PM
12AM
1AM
2AM

TORA
HUSSY HICKS
WAXHEAD
VOODOO SONS
ANDREA SOLER
COMEDY
BOBBY ALU
RAPSKALLION
SARA TINDLEY
DJ TIMBO
WILD MARMALADE FT. PAUL GEORGE
DJ PUMPERNICKLE

10AM
11AM
12PM
1PM
2PM
3PM
4PM
5PM
6PM
7PM
8PM
9PM
10PM
11PM
12AM
1AM
2AM