FEATURE:
WHO'S AFRAID OF VIRGINIA WOOLF?

Mike Nichols' towering masterpiece 50 years on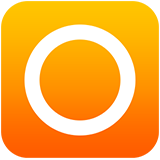 Feature.
WHO'S AFRAID OF VIRGINIA WOOLF?
RELEASE DATE:
21/06/1966
RUN TIME:
2HR 11MIN
| | |
| --- | --- |
| | RICHARD BURTON |
| | SANDY DENNIS |
| | GEORGE SEGAL |
| | |
| --- | --- |
| | EDWARD ALBEE |
SCORE:
ALEX NORTH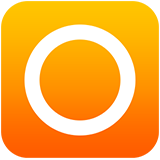 FAST FACTS.

Daniel Lammin

Translating

material from one medium to another is always fraught with difficulties, but translating material from the stage into a piece of cinema comes with its own unusual set of challenges. By virtue of its restrictions, theatre is often contained in terms of time and place, while cinema has a wider scope and less restriction. In many cases, moving from stage to screen loses all the magic and power that comes from that theatrical containment, the carefully-constricted energy dissipating and diluting (like Nicholas Hytner's woeful version of 'The Crucible'), or conversely, lacking any cinematic qualities and simply becoming a filmed stage play (like the weirdly static film of 'The Producers' musical). Only a few films have found that perfect balance between the cinematic and the theatrical, and none strike it with quite the ferocity of Mike Nichols' 'Who's Afraid of Virginia Woolf?' In fact, it could be argued that this film, featuring a legendary cast and the debut of a master filmmaker, might be the finest stage-to-screen adaptation ever filmed.

'Who's Afraid of Virginia Woolf?' is one of the titans of the theatrical canon. Premiering on Broadway in October 1962, its brutal dialogue and brazen representation of marriage sent shockwaves through the American theatre, establishing playwright Edward Albee as a force to be reckoned with. When I read 'Virginia Woolf?' at university, it left a seismic impression on me, and is still one of my favourite plays. The dialogue, characterisation and ideas are so razor-sharp that you emerge from it feeling lacerated and exhausted in a way that very few playwrights have ever been able to replicate.

The play is set over the course of a single night, playing out in real time. The setting is the lounge room of George (Richard Burton), associate professor of history at the University of New Carthage, and his wife Martha (Elizabeth Taylor), who also happens to be the daughter of the Dean of the university. They have invited a young couple over for drinks after a party – Nick (George Segal), the new biology professor, and his wife Honey (Sandy Dennis). Over the course of the night, fuelled by more and more alcohol, George and Martha verbally lacerate each other and their guests in a series of manipulative games, tearing apart their marriages and each other, laying out all their darkest secrets to be judged and used against them. This evening of fun and games with George and Martha is theatre legend, and its two leading combatants amongst the finest characters ever conceived for the stage.

The success of the play should have guaranteed a film adaptation, but the brutality of Albee's dialogue and ideas were not an easy fit for the conservative production codes still in place in the 1960s. Studio head Jack Warner was determined that Warner Bros should bring it to the screen, and handed it to legendary screenwriter Ernest Lehman ('North By Northwest', 'The Sound of Music') to find a solution, both as writer and producer. His most significant step was to attract the attention of superstar couple Elizabeth Taylor and Richard Burton to play George and Martha, and with Taylor's insistence, Mike Nichols was hired to direct. It was an enormous risk – Nichols had never directed a film before, and Taylor was only 33, far too young to play the middle-aged Martha. And to top it off, because of the language in the play, there was no guarantee the film would even pass the censors. It's in this difficult atmosphere that 'Virginia Woolf?' went before the cameras, and it's just possible that overcoming these challenges resulted in the film becoming the masterpiece that it is.

Lehman's original screenplay watered down much of Albee's difficult content, but Nichols insisted on returning to the theatrical text, restoring its abrasiveness and controversial ending. He demonstrates a deep and fundamental understanding of the original play, maintaining the explosive nature of Albee's text while crafting it into an intensely cinematic experience. This doesn't just include opening up the setting to take us out of George and Martha's lounge room and outside into the night, but finding a striking visual language that finds landscapes and vistas within the faces of the actors themselves. Using Fellini's '8 ½' as a starting point (even down to the genius decision to shoot in black-and-white), Nichols and cinematographer Haskell Wexler find a highly original and strangely unnerving look for 'Virginia Woolf?', where the audience almost feels like they're invading the characters' personal spaces. Rather than always focusing on those speaking, they allow the dialogue to do its work, instead capturing the reactions or ruminations of those in the firing line. Cinema offers one thing that theatre simply can't: the close-up, and Nichols and Wexler employ it like a weapon, driving into the dense psychology of the players like a drill. 'Virginia Woolf?' is both a beautiful-looking film and an ugly-looking one at the same time, much like the play, and coupled with the bombastic, furious editing from Sam O'Steen, the film becomes a surprisingly overwhelming experience, like you were in the very room with them. Albee's theatrical dialogue might give a hint at the text's origins, but somehow 'Virginia Woolf?' ends up unmistakably a great piece of 60s American cinema.

You don't walk away from 'Virginia Woolf?' unscathed. Everything about it, from the text to the execution to the performances, is unforgiving and brutal.

In much the same way that the risk of handing the film to Nichols pays off spectacularly, the same can be said of the cast. Elizabeth Taylor may have been too young for the part, but what she delivers is not only the finest performance of her career, but one of the finest ever captured on screen. It's a towering achievement, vicious and ugly and breathtaking, betraying a talent and understanding of the craft of performance we rarely ever see. The same can also be said for Richard Burton, who balances her ferocity with a quiet intensity. Likewise, this is Burton's greatest work, managing to match Taylor, stand magnificently on his own and balance George's humility and inhumanity. Their chemistry on screen is electrifying, horrifying, hypnotising – this is what they mean when they refer to acting as an art form.

As titanic as Taylor and Burton are though, George Segal and Sandy Dennis somehow manage to be just as memorable and impressive. Nick is a tough role, the rope in George and Martha's tug-of-war, and yet Segal manages to make him both pathetic and manipulative. The great tragedy of the film though lies in Honey, the most honest and sympathetic of the four combatants, and Dennis' performance is absolutely heartbreaking. We watch Honey crumble as the games intensify, and she uses every ounce of her being to hold whatever she can together. Dennis doesn't allow for Honey to be the victim though, but the toughest fighter of the lot, so that every emotional blow thrown at her hits the harder because she's the most human of them all.

You don't walk away from 'Virginia Woolf?' unscathed. Everything about it, from the text to the execution to the performances, is unforgiving and brutal in a way every drama since has tried and failed to be. And it's to Nichols' credit that it remains that way – his and Warner Bros. refusal to compromise the integrity of the film caused a massive shift in the film production code in the United States, and by breaking down barriers within film censorship, paved the way for the great films of the 1970s like 'Midnight Cowboy' and 'Taxi Driver'. Suddenly, audiences didn't need to be protected. As the political and social structures of the U.S. began to crumble in the wake of the Civil Rights Movement, the assassination of JFK and the escalation of the Vietnam War, films like 'Virginia Woolf?' spoke to a cynicism in its audiences, one willing to embrace it in their cinema. It's that refusal to hold back any of its punches that makes the film just as significant and powerful today.

'Who's Afraid of Virginia Woolf?' is one of the mightiest achievements in American cinema. You can praise it for its astounding craft and breathtaking performances, but like any great film, it's the cumulative effect of it that really makes it stand out. There aren't many films that hit with the kind of emotional force that this one does, a force inherited from the great play on which it is based. Along with Elia Kazan's adaptation of 'A Streetcar Named Desire' (1951), it stands as the prime example of the perfect adaptation from the stage to the screen, retaining its immediacy and vitality whilst making it strikingly cinematic. Edward Albee's original play is a masterpiece, and Mike Nichols' film is likewise a masterpiece. It's an experience that leaves you bruised, battered and breathless.