REVIEW:
ARCTIC MONKEYS
A midnight masterpiece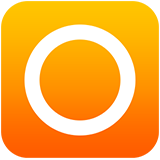 Review.
ARCTIC MONKEYS
|
A MIDNIGHT MASTERPIECE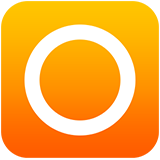 FAST FACTS.

James Cerche
The
Arctic Monkeys' follow-up to their 2011 'Suck It And See' LP is all quips and quiffs as the Sheffield four piece finish what they started with 2012 record store day single, 'R U Mine'. Their fifth record, titled simply 'AM' ('Arctic Monkeys'?, 'After Midnight'?... who knows) in reference to a certain Velvet Underground release, is positively haemorrhaging swagger as Alex Turner serves up his most intoxicating set of love songs to date.
This is "full moon music" according to Turner himself, drawing from the seedier hours of the day and all the emotional baggage that can bubble to the surface in the wee hours. Opening with the thumping desert boot stomp of 'Do I Wanna Know?', the record instantly sets a tone: dangerous. The Monkeys go about their business with a controlled, menacing energy that manages its seduction with equal amounts of attitude and humour. "Pucker up and simmer down" croons Turner, as he settles everyone in for one hell of sexy night-time ride. It becomes instantly apparent that these guys are on a mission. Using 'R U Mine' (still a cracking tune 12 months on) as a template, they tap into a riff driven, falsetto soaked universe that is indebted to a vast array of musical genres and stimuli.
ARCTIC MONKEYS - WHY'D YOU ONLY CALL ME WHEN YOU'RE HIGH?
Taking frequent cues from their collaborations with QOTSA main-man Josh Homme, the Monkeys return to the heavier side of their 2009 record, 'Humbug'. Like Homme's work and that of recent tour buddies, The Black Keys, the groove is god on 'AM', with the boys making good on their promise of "Dr Dre beat" influences. This is then impressively fused them with a healthy dose of Sabbath style riffing to create heavy, danceable rock. A union that is brazenly evident both musically (quickly recalling 'War Pigs') and lyrically in 'Arabella', as Turner introduces us to a girl with "a 70s head, but she's a modern lover", in perfect articulation of the band's pursuits. Second single, 'Why'd You Only Call Me When You're High?' leans heavily on the R&B tone and boasts one of the album's numerous and criminally catchy falsetto hooks.
Their fifth record, titled simply 'AM', is positively haemorrhaging swagger as Alex Turner serves up his most intoxicating set of love songs to date.
There's still plenty of variation as the band pick up on the aforementioned Velvet Underground nod during 'Mad Sounds', a track that would sit nicely alongside Lou Reed's 'Perfect Day' or 'Pale Blue Eyes'. Then the "ooh la la's" chime in and we remember how much of a good time we're having. 'No. 1 Party Anthem' is ironically low key, recalling 'Cornerstone' as it sits nicely amongst the heavier moments and making a for a dynamic listen.
'AM' is a record with intention and the Monkeys pull it off with supreme confidence and panache, delivering one of the year's finest releases and a sure-fire summer mainstay. Mature, sexy and fun. These songs are overflowing with delights, like offering to "be your coffee pot" if "you like your coffee hot". There is a lot of fun to be had here so prepare to get hooked.