REVIEW:
END OF WATCH
Intense twist on the buddy-cop genre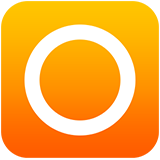 Review.
END OF WATCH
|
INTENSE TWIST ON THE BUDDY-COP GENRE
RELEASE DATE:
01/11/2012
RUN TIME:
1HR 49MIN
| | |
| --- | --- |
| | MICHAEL PEÑA |
| | ANNA KENDRICK |
| | CODY HORN |
| | AMERICA FERRARA |
| | NATALIE MARTINEZ |
| | DAVID HARBOUR |
| | FRANK GRILLO |
| | AMERICA FERRERA |
| | SHONDRELLA AVERY |
WRITER/DIRECTOR:
DAVID AYER
| | |
| --- | --- |
| | RANDALL EMMETT |
| | GEORGE FURLA |
| | MIKE GUNTHER |
| | MATT JACKSON |
| | JOHN LESHER |
SCORE:
DAVID SARDY
WEBSITE:
WWW.ENDOFWATCHTHEFILM.COM
TWITTER:
@ENDOFWATCHMOVIE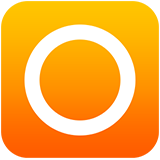 FAST FACTS.

Jess Fenton
It's
the ultimate hybrid hit. It's a buddy-cop, found-footage, shoot 'em up, action-packed, edge of your seat thrill ride. 'End of Watch' follows two best friend cops as they work the streets of South Central Los Angeles. Taylor (Jake Gyllenhaal) has rigged out their black and white with cameras as part of a filmmaking class he's taking in collage while studying Law. He also has the benefit of lapel cameras on himself and his partner Zavala (Michael Peña) and handhelds - the beauty is, so do the criminals. Taylor and Zavala's beat isn't easy but they believe in the law and what they do - even if they have to bend it a fraction every now and then in order to gain the respect and authority they deserve. Everything takes a turn when the boys follow up on a bust they made resulting in two of the "three main food groups": money and guns (the third being, of course, drugs). Following the rabbit hole all the way down, the boys end up pissing off "Big Evil" and his band of merry men (and woman) and thus end up with a hit out on them.
Showing the nitty-gritty of both sides of the law is what makes this film special, but where it truly shines is the relationship between Taylor and Zavala. We get to see their professional lives, private lives and personal lives, which adds to the layers and dimensions of not only their characters but the real life profession they're conveying. Gyllenhaal and Peña have a brotherly love and chemistry that's so authentic it's difficult to see where their characters end and the actors begin.
If having to pick any faults, there are just two - the first being the found-footage angle. The excuse for our cops was flimsy but workable. The criminals are plausible. It's the in-between shots and a few angles that break from the flow of the film and gives the audience time to question whose perspective we're looking at and why. The second fault is our two heroes; they're unquestionably loyal to their duties and their job, and they're very successful at what they do - the problem is, they don't have any character flaws. Even Gyllenhaal's character spends the first half of the film complaining that he can't find a woman he can talk to, only ones he can sleep with. What!? The boys commit minor ethical infractions but never moral ones. Doing what they do and more importantly where that do it, there's no way they're that clean.
Showing the nitty-gritty of both sides of the law is what makes this film special, but where it truly shines is the relationship between Taylor and Zavala.
When it comes to the cast, Gyllenhaal is infallible as always, but it's Peña who just radiates off the screen. Having a decent and beefy character to sink his teeth into, he's finally found a role deserving of his immense talent.
Writer/director David Ayer's obsession with law enforcement has once again paid off as he splendidly captures the emotionally raw and human side of what the men and women on both sides of the thin blue line go through on a daily basis.