REVIEW:
FAST & FURIOUS 6
It's 'The Avengers' on four wheels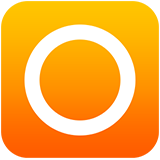 Review.
FAST & FURIOUS 6
|
IT'S 'THE AVENGERS' ON FOUR WHEELS
RELEASE DATE:
06/06/2013
RUN TIME:
2HR 10MIN
| | |
| --- | --- |
| | MICHELLE RODRIGUEZ - LETTY ORITZ |
| | PAUL WALKER - BRIAN O'CONNER |
| | DWAYNE JOHNSON - LUKE HOBBS |
| | LUKE EVANS |
| | GINA CARANO |
| | |
| --- | --- |
| | NEAL H. MORITZ |
| | CLAYTON TOWNSEND |
WEBSITE:
WWW.THEFASTANDTHEFURIOUS.COM
TWITTER:
@FASTFURIOUS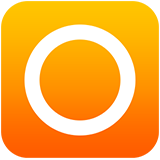 FAST FACTS.

Jess Fenton
Do
you like fast cars, beautiful women, punchy humour, ridiculous high-octane situations, fast cars, hot men and... fast cars? Then we've got the movie for you. I would first like to applaud the 'Fast & Furious' franchise filmmakers for their ingenuity and infinite creativity is being able to produce not one, not two, but
six
films, using the same cast (plus or minus a few members here or there), all involving the same crimes, capers and other sordid international incidents that can all be solved using high-performance vehicles. I can assure you, these are not sarcasm-laced words, this is genuine admiration; I now consider myself a F&F convert.
FAST AND FURIOUS 6 - EXTENDED ONLINE TRAILER
As far as 'Fast & Furious 6' goes (or 'Furious 6', as the film's title card reads) Dom Toretto (Vin Diesel), Brian (Paul Walker) and their band of merry men and women have spread across the globe, conveniently in non-extradition parts of the world, enjoying the riches of their 'Fast 5' escapade. When an epic crime spanning 12 countries is committed by a group of mercenary drivers led by bad guy Shaw (Luke Evans), Hobbs (Dwayne Johnson) asks Dom to reassemble his team to help him track down his man with the promise of full pardons and a reunion that will rock them all.
The F&F series are the kind of no-holds bared, extreme action, comedy, adventure, highly entertaining fun-fest movies that made superstars of Bruce Willis, Sylvester Stallone and Arnold Schwarzenegger back in the 80s, and it's great to see that this "art form" has not been lost.
Boasting some of most incredible chase sequences on the big screen, there's little not to like in this 130 minute parade of pleasure.
Boasting some of most incredible chase sequences, explosions and stunts performed with speeding vehicles ever seen on the big screen, there's little not to like in this 130 minute parade of pleasure. Sure, there are more than a few moments where you laugh at the film instead of with it, but those are all part of the fun - a necessary evil that the cast and crew are well aware is going on.
For those of you just entering the F&F realm - fear not, a music montage recapping all the need-to-knows starts the show. And for all the loyalists out there - enjoy the best ride yet, and don't forget to stay tuned during the closing credits for one of the most exciting twists and revelations yet. Bring on #7!