Even if you have never seen 'Fiddler on the Roof', whether it be the movie or stage musical, you are somewhat aware of its cultural impact. From a Gwen Stefani song, to 'Mrs Doubtfire', 'Family Guy' and of course 'The Lion King 1½', the Fiddler's fiddle has been heard worldwide for decades. 'Fiddler: A Miracle of Miracles' takes us back to 1964 when Fiddler had its first Broadway debut, and documents its journey around the world and enormous cultural impact the Yiddish musical has had.
One big issue with documentaries based on pop culture - be it movies, TV shows or musicians - is we already know that these things were successful, otherwise we wouldn't be watching a film about them, and this often takes some tension away and make the film a recount of events; a cinematic Wikipedia article. 'Fiddler: A Miracle of Miracles' sidesteps this by being completely upfront with this issue instead of the focus. The film is a discussion of the show's cultural impact and how its changed and adapted over the years. This means you do have be familiar with the source material going in, so if you have never seen the film or stage versions of 'Fiddler on the Roof' the film will be nowhere as near engaging for you.
'FIDDLER: A MIRACLE OF MIRACLES' TRAILER
The structure of the documentary follows the order of the songs in the musical. For example they will talk about 'Tradition', the musical's opening number, and this might spin off into conversations about the effect it had on Jewish people or the bad reviews it received when they were first trying it on Broadway, then they go into the next song, 'Matchmaker, Matchmaker' talk about the musical's feminist qualities and then spin off into various topics then move to the next song. Doing this really streamlined the film and made it unique for documentary about a musical. There is also a lot here that fans might not know, as it isn't a simple recount - it really is an open discussion about the show's impact and legacy.
The timing of the film is a little strange, as currently the show isn't on Broadway, its last revival ending in 2016. It has been 55 years since the original production debuted, but the documentary never mentions that. Not that it has to be tied into something, it just seems this would have been made for a perfect 50th or 60th anniversary.
There is also a lot here that fans might not know, as it isn't a simple recount - it really is an open discussion about the show's impact and legacy.
The film also features Broadway alum like Stephen Sondheim and Lin-Manuel Miranda, but while I love Miranda as much as every other musical nerd, his appearance feels very forced and is only here as a cash grab for viewers. Fiddler is a big enough beast that it didn't need the 'Hamilton' frenzy to get a bigger audience.
One very poignant moment is when the discussion of culture relevance is brought up. Back in 1964, the show was viewed as a "look back" at old times - oh, look at how Jewish people used to be with their 'Traditions' as opposed to those of us who broke the mould and go out into the world. But one of the interviewees makes a beautiful point: nowadays, the new generation both holds on to tradition and also goes out into the world. I think that's such a powerful message of how we have changed over time.
The documentary proves one thing not only about 'Fiddler on the Roof' but about the universality of musical theatre. We see various multicultural productions of the Jewish-based show from Tokyo to African American high schools; the story of Tevye and his five daughters speaks to so many different races and gender, and 'Fiddler' has something for everyone to connect to. There is something truly transcendent about musicals - they have the ability more so than any other medium to touch and connect with so many, and 'Fiddler on the Roof' is a prime example of that power.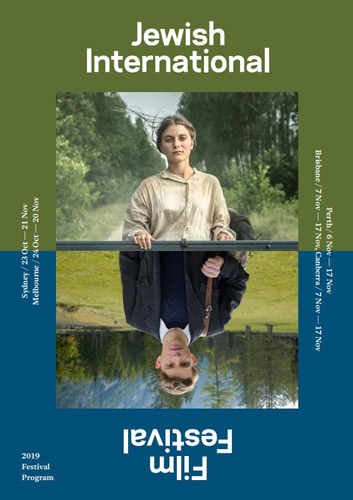 To celebrate this year's Jewish International Film Festival 2019, we're giving you the chance to win a double pass.
To win one of four double passes, just make sure you follow both steps:
Competition opens at 5:00pm AEDT on Thursday 24th October 2019 and closes at 11:59 pm AEDT on Wednesday 30th October 2019. Four winners will be chosen at random on Thursday 31st October 2019. To successfully win, entrants must fulfil the above entry conditions before the time the competition closes. Current members/followers are eligible to enter the competition. Only one entry per person. Only one winner per household. To be a valid winner, the entrant must not have won a prize from SWITCH within the last 28 days. Each winner will receive one double pass to the Jewish International Film Festival 2019. By entering, you agree to receive occasional emails from SWITCH in the future. If you decide to unsubscribe from these updates, any further entries will not be applicable. Only Australian residents are eligible to enter.