REVIEW:
NOAH
A powerful and remarkable achievement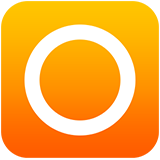 Review.
NOAH
|
A POWERFUL AND REMARKABLE ACHIEVEMENT
HOME ENTERTAINMENT REVIEW
RELEASE DATE:
27/08/2014
RUN TIME:
2HR 18MIN
| | |
| --- | --- |
| | JENNIFER CONNELLY - NAAMEH |
| | EMMA WATSON - ILA |
| | ANTHONY HOPKINS - METHUSELAH |
| | LOGAN LERMAN - HAM |
| | DOUGLAS BOOTH - SHEM |
DIRECTOR:
DARREN ARONOFSKY
| | |
| --- | --- |
| | JOHN LOGAN |
| | |
| --- | --- |
| | SCOTT FRANKLIN |
| | MARY PARENT |
WEBSITE:
WWW.NOAHMOVIE.COM.AU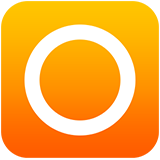 FAST FACTS.

Daniel Lammin
Where
most Hollywood studios would prefer to stick to tried-and-true formulas, Paramount showed real daring when they allowed acclaimed director Darren Aronofsky the chance to realise his dream of bringing the biblical story of Noah to the screen. Non-believers might have been turned away by the religious themes, and believers might have been angered by one of their most important stories being told by an atheist. In fact, the biggest drawcard for the film was the curiosity of what the director of 'Requiem for a Dream' and 'Black Swan' was doing telling Bible stories. Much to Paramount's relief, 'Noah' turned out to be a considerable box-office success, and one of the most intriguing and ambitious films ever to emerge from a major Hollywood studio.
Using not just the text from Genesis but the many versions of the Noah story from religions all over the world, Aronofsky and co-writer Ari Handel expand the tale into a complex epic, of a man Noah (Russell Crowe) who, two thousand years after the Garden of Eden and the Fall, is told through visions from The Creator that a flood will come and destroy all life on earth after the devastation mankind has already reaped upon it. He is told to build a large wooden vessel to save two of each species of animal. With the help of his wife Nammeh (Jennifer Connelly), his three sons (Douglas Booth, Logan Lerman and Leo McHugh Carroll), his adopted daughter (Emma Watson) and a tribe of fallen angels, he begins to construct his ark, watched from afar by the violent tribe of Tubal-cain (Ray Winstone), who have come to believe that The Creator has abandoned them. But when the rains and the apocalypse come and the human race frantically and violently fights to survive, Noah is left to decide whether his own species is worth saving, or whether the earth would do better without man altogether.
'Noah' is one of those rare films that utterly defies any expectation, and whether that is good or bad is up to the discretion of the viewer. The questions it raises, both about the Noah myth and about our own relationship with our beliefs and with our own planet, are endlessly intriguing. Noah is not the kindly old man with a white beard we're familiar with, but a broken outcast burdened with the fate of his own race, slowly being driven insane by the responsibility placed on his shoulders. This isn't the Bible story we were told as children, but an uncompromising, intelligent, powerful and violent epic, bolstered by its director's tremendous ambition and bravery.
The level of detail in the construction of Noah's world is staggering and almost overwhelmingly intelligent, and beautifully realised by the entire creative team. This is a vision of a biblical world unlike anything we have ever seen, taking its cue from the idea that, because the film will end with the earth being wiped clean by flood, the world beforehand may have been something quite different, populated not just by man and animal, but by stone giants, angels cast from heaven and chained to the elements of the earth itself. Rather than ignoring or watering down the religious themes of the story, the film embraces them, all the while elegantly marrying them with theories of evolution and geographic history. 'Noah' is a visual symphony, with the centrepiece being the spectacle and horror of the flood itself, a sequence that sits comfortably next to anything in 'The Lord of the Rings', catapulted by a staggering score by Clint Mansell.
At its heart though, 'Noah' is a story about a family in crisis, and Aronofsky ushers the best performance from Russell Crowe in years, one full of pain and nuisance and intelligence. He charts Noah's slow descent into madness with tremendous skill, reminding us just how great an actor he can be. He is also bolstered by a stellar supporting cast that also includes Anthony Hopkins as his grandfather Methuselah. The real star of this film though is Aronofsky himself, proving once again that he is one of the most captivating directors working today. The script can occasionally deliver some clunky moments, but in the hands of any other director, this would not have been anywhere near as worthy of our time as it is.
Aronofsky ushers the best performance from Russell Crowe in years, one full of pain and nuisance and intelligence.
'Noah' is not a film that will appeal to everyone, but then again the same can be said about all of Aronofsky's films. In his canon, this sits closest in tone to his under-appreciated masterpiece 'The Fountain' (2006), not just for the scope of its visual and narrative ambition, but in the enormous questions it asks about who we are as a species. Personally, I found 'Noah' to be flawed yet powerful experience, the kind of film you wait for with bated breath and pray one day to come across. There hasn't been anything like this in a long time, and those who fall under its spell will have cause to celebrate that Hollywood is still capable of challenging us and thrilling us. It's not quite a masterpiece, but it's pretty damn close.
PICTURE & SOUND
Paramount have gifted 'Noah' with a gorgeous and filmic 1080p 1.85:1 transfer that beautifully captures the original visual intent of the filmmakers. Detail is crystal clear and colours are vibrant, especially with the unusual palette of heightened blues and greens used in designing the film. All the many fascinating visual details in the film are there to be savoured. The same can be said for the DTS-HD MA 7.1 track. While a lot of the film won't give the speakers a workout, the sound design of the film is subtle and intricate, and the track does a superb job of making sure we're able to catch all those details, before kicking into full gear for the thunderous flood sequences. You couldn't have asked for a better technical presentation.
SPECIAL FEATURES
At first glance, it might seem like Paramount have let us down with only three featurettes, but clocking in at an hour, the material is surprisingly excellent, covering the filming in Iceland and the U.S., and the building of the ark itself, combined with interviews with the creative team. As well as the technical challenges, Handel and Aronofsky discuss the conception and writing of the film, and the amount of research that was required. The disc offers a 'Play All' feature which essentially turns the three featurettes into an excellent short documentary. JB Hi-Fi and Sanity also have a special edition with a second Blu-ray disc of features, including extended versions of those on the main disc.