We have good movies, bad movies, and great movies. We have classics, cult classics and B-grade classics. There are the movies you love to hate, hate to love, and secretly love but tell everyone you hate. But what if, every once in a while, the stars align and a movie comes along that is all of these things at once...and so much more.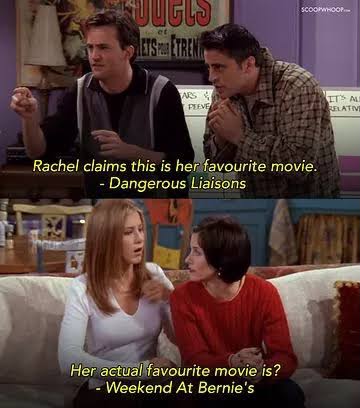 Ladies, gentlemen, and everyone in between - I give you 1991's 'Point Break'.
This totally bitchin' movie was the fourth directorial effort by Kathryn Bigelow, a - wait for it - woman! She'd directed vampires, psychopaths, and motorcycle gangs, and now she was tackling bank robbing surfers. The film practically writes itself! 17 years later, Kathryn went on to become the first woman (but not the last) to win Best Director at the Academy Awards for 'The Hurt Locker'. As for the screenwriter of this seminal masterpiece, W. Peter Iliff, he went on to pen 'Patriot Games', 'Varsity Blues' and something called 'Prayer For The Rollerboys', which I've only just discovered exists and will now make it my life's mission to see. However, it was James Cameron (yes, that James Cameron), husband to Bigelow (at the time) who wrote the final draft, although he never received an official credit.
So what makes 'Point Break' so great? So iconic? Besides having one of the cinematic world's greatest premises, it's hard to pinpoint just one thing that makes 'PB' so awesome. So allow me to BREAKdown this movie POINT by point in what I'm now dubbing:
The POINT by point BREAKdown of 'Point Break'
BUDGET
$24 million
GLOBAL BOX OFFICE
US$83.5 million
ROTTEN TOMATOES
70% critic / 79% audience
RUNNING TIME
122 minutes (not enough!)
RATED
R (U.S.) / M (AU)
REMAKES
'Point Break' (2015) ...but we don't like to talk about that one on account of it being shit.
WATCH ME!
Available to stream in Australia on Foxtel Now or buy on iTunes.
STARS
Patrick Swayze as Bodhi - other notable roles: Sam Wheat in 'Ghost' (1990), Johnny Castle in 'Dirty Dancing' (1987), Dalton in 'Road House' (1989).
Keanu Reeves as Johnny Utah - other notable roles: Neo in 'The Matrix' franchise (1999 - present), John Wick in the 'John Wick' franchise (2014 - present), Jack Traven in 'Speed' (1994), Ted in the 'Bill and Ted' franchise (1989-2020).
Gary Busey as Pappas - other notable roles: Buddy Holly in 'The Buddy Holly Story' (1978), Joshua in 'Lethal Weapon' (1987), Commander Krill in 'Under Siege' (1992).
Lori Petty as Tyler - other notable roles: Tank Girl in 'Tank Girl' (1995), Kit Keller in 'A League of Their Own' (1992), Rae in 'Free Willy' (1993) and Lolly Whitehill in 'Orange is the New Black' (2014-19).
WHERE ARE THEY NOW?
After a long and iconic career, Patrick Swayze lost his battle with pancreatic cancer in September 2009 at the age of 57. A beautiful documentary about his life called 'I Am Patrick Swayze' was released in 2019. This film is available to stream on 7Plus.
Keanu continues to be one of the world's most beloved and lucrative yet reclusive action stars. He's currently in a relationship with Helen Mirren's doppelgänger.
Gary Busey finds most of his work these days voicing video game characters and in the never ending realm of reality television, appearing in the likes of 'Celebrity Big Brother', 'Celebrity Rehab', 'Celebrity Apprentice' and 'Dancing with the Stars', among many many others. He has three children, one of which has followed his father into the business. Jake Busey (whom there is absolutely no denying who his father is) has appeared in the popular series 'Stranger Things', 'Starship Troopers' (1997) and TV's 'Agents of S.H.I.E.L.D.'
Lori Petty still acts, has two directing credits, and is still awesome.
AWARDS AND ACCOLADES
Winner of 'Most Desirable Male' for Keanu Reeves at the 1992 MTV Movie Awards. Missing out on a further two for 'Best Action Sequence' and Patrick Swayze's 'Most Desirable Male' nomination.
LEGACY
IMDb lists 125 film and television titles that reference 'Point Break', including 'Ghostbbusters' (2016), 'Veronica Mars' (2014), 'Whiplash' (2014), 'Parks and Recreation' and 'Family Guy', as well as 48 titles the film is featured in in some way. IMDb also mentions 11 titles that spoof 'Point Break', including 'Hot Fuzz' (2007) and 'Harold & Kumar Escape from Guantanamo Bay' (2008).
BODACIOUS FACTS
We have Kathryn Bigelow to thank for turning Keanu into an action star. Before she insisted on Reeves, other actors up for the role were Matthew Broderick, Charlie Sheen and Johnny Depp. Yikes!
We can also thank Bigelow for Petty's casting, refusing to go for the typical "beach babe" type.
Swayze and Reeves also appeared together in 'Youngblood' (1986).
Despite portraying a former college football star, Keanu sucked and a double had to be brought for the beach football scene.
Speaking of the football scene; does that beach look familiar? It should. It's the same beach where Johnny Lawrence breaks Ali's radio and gets into a fight with Daniel in 'The Karate Kid'.
During the foot chase scene - ummm... that's not Patrick. Thank god for masks, right!? Swayze was on promo duty for 'Ghost' at the time of shooting.
Yes, that's Red Hot Chili Peppers' frontman Anthony Kiedis as a member of War Child's gang.
"Adios, Amigo" - yep, Patrick really jumped out of a perfectly good plane. Fo realz.
The original screenplay featured skateboarding instead of surfing. Ya, they made the right choice in ditching that idea, otherwise the film would have been stoopid!
CONTROVERSIAL OPINION
The 'Fast and Furious' franchise would not exist without 'Point Break'.
Thank god original director Ridley Scott pulled out.
'Point Break' is one of the greatest action films of all time. It's fun, sexy, takes itself seriously when it needs to and not too seriously when it needs to. Kathryn Bigelow is a pioneer and absolute boss bitch showing the world that women can direct great, cool action films and make stars out of the unexpected.
MOST MEMORABLE QUOTES
There can be only one... "Utah! Get me two!"