REVIEW:
THE ADVENTURES OF TINTIN
Fun for the family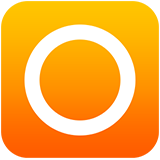 Review.
THE ADVENTURES OF TINTIN
|
FUN FOR THE FAMILY
RELEASE DATE:
26/12/2011
| | |
| --- | --- |
| | DANIEL CRAIG - IVANOVICH SAKHARINE |
| | ANDY SERKIS - CAPTAIN HADDOCK |
| | SIMON PEGG - INSPECTOR THOMPSON |
| | NICK FROST - THOMPSON |
| | CARY ELWES - PILOT |
DIRECTOR:
STEVEN SPIELBERG
| | |
| --- | --- |
| | EDGAR WRIGHT |
| | JOE CORNISH |
SCORE:
JOHN WILLIAMS
WEBSITE:
WWW.TINTIN-MOVIE.COM.AU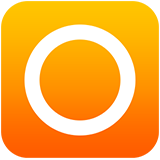 FAST FACTS.

Charliedavid Page

This

Boxing Day, Steven Spielberg has two very different films on offer - the emotional '

War Horse

', and 'The Adventures of Tintin: The Secret of the Unicorn' - a rollicking, fun-for-the-whole-family, hilarious movie that you won't want to end.

The first thing you'll notice about 'Tintin' is that it looks absolutely brilliant. It's been fantastically shot, with Spielberg getting hands-on with motion capture, allowing him to take the audience on an amazing adventure alongside the loveable Tintin and his white fox terrier, Snowy. Scenes you could never shoot in reality come to life in this film - so much detail has gone into making this movie, it's easy to forget it has been animated. The use of 3D is superb, never going over-the-top with the effect; rather, the technology is used to the film's advantage, showing off locations and adding drama and tension to action sequences.

However, unlike so many films where visuals cover an empty storyline, 'Tintin' also has a brilliant tale to tell. Based on the comic strip by Hergé, these stories have a solid background, and the story is translated to the screen with skill by writers Edgar Wright ('Scott Pilgrim vs The World', 'Hot Fuzz'), Joe Cornish ('Attack the Block') and Steven Moffat ('Doctor Who', 'Sherlock'). There's no stopping the pace of this film - it doesn't give you time to get bored or distracted. This is a high-paced action film that adults and children won't be able to take their eyes off. You may literally find yourself sitting on the edge of your seat for parts of this movie - the scene in Morocco though the town is spectacular, literally two and a half minutes of the one shot, it's both incredibly well-planned and a pleasure to watch.

THE ADVENTURES OF TINTIN - TRAILER

Comedy is a definite flavour of this film - while strictly an action film, there's hardly a scene in this movie that won't have you laughing along. Snowy is not only Tintin's saviour, but also provides some of the funniest (and simultaneously most adorable) moments in the movie. It's clever, and the humour caters for a very wide audience, ensuring everyone will leave happy.

All of the performances in this film are exceptional, with Jamie Bell ('Billy Elliot') pulling off the role of Tintin in superb fashion. The most problematic portion of the movie - early on, when Tintin talks to himself before coming across companions other than Snowy - is a little awkward, though quickly relieved when Thomson and Thompson (Nick Frost and Simon Pegg, respectively) arrive on the scene. Andy Serkis as the bumbling drunkard Captain Haddock is a great deal of fun.

With a host of films out this Boxing Day, 'The Adventures of Tintin' ticks all the boxes - fun for the whole family, an action-packed story and visually stunning. This is, without a doubt, certain to be a joy for adults and children alike. One thing's for sure - this won't be the last time Tintin appears on the big screen.