REVIEW:
THE HEAT
Bullock & McCarthy turn up the temperature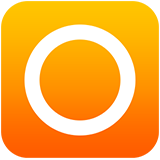 Review.
THE HEAT
|
BULLOCK & McCARTHY TURN UP THE TEMPERATURE
RELEASE DATE:
11/07/2013
RUN TIME:
1HR 57MIN
| | |
| --- | --- |
| | MELISSA McCARTHY - DET. SHANNON MULLINS |
| | TARAN KILLAM |
| | KAITLIN OLSON |
| | MICHAEL RAPAPORT |
| | |
| --- | --- |
| | DYLAN CLARK |
| | PAUL FEIG |
| | JENNO TOPPING |
SCORE:
MICHAEL ANDREWS
WEBSITE:
WWW.THEHEATMOVIE.COM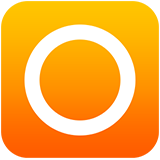 FAST FACTS.

Jess Fenton
The
buddy-cop comedy has finally grown a pair of breasts - well, two pairs - and now the names Ashburn and Mullins can stand proudly alongside Tango and Cash, Riggs and Murtaugh, Mike and Marcus.
Straying not too far (but I guess far enough) from her 'Miss Congeniality' character, America's sweetheart Sandra Bullock plays cocky, by-the-book FBI agent Ashburn, on the prowl for a promotion, and so is sent to Boston to bust up a murderous drug ring. There, Ashburn is partnered up with borderline-crazy local street detective Mullins (Melissa McCarthy). After a rocky start, the pair call a truce and combine their skills and intel to catch the bad guys - though there's a couple misfires along the way, including a hilarious "undercover" stint at a nightclub and a misguided emergency tracheotomy.
With a bit of a slow start and the initial relationship establishment playing on the annoyingly frustrating side, the girls end up finishing strong. as they find their footing and unleash the comedy gold, working together instead of against one another. Bullock and McCarthy are strong enough to detract from the lacklustre and messy storyline.
Bullock and McCarthy are strong enough to detract from the lacklustre and messy storyline.
Directed by Paul Feig, the man behind 'Bridesmaids', he's once again wisely put his faith behind female talent - and it's paid off. The partnership of Bullock and McCarthy is everything you'd hope it would be. Feig is smart enough to let the girls do what they do best, and they carry the film through beautifully where the story falls short.
While 'The Heat' isn't quite as edgy as 'Bridesmaids' and lacks the comedic caliber of 'Miss Congeniality', it's definitely the enjoyable laugh-fest you're looking for.