REVIEW:
THE INNOCENTS

A heart-wrenching story of brutality, faith and resolve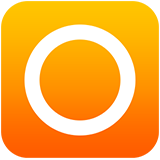 Review.
THE INNOCENTS
|
A STORY OF BRUTALITY AND FAITH
RELEASE DATE:
27/04/2017
RUN TIME:
1HR 55MIN
| | |
| --- | --- |
| | AGATA KULESZA |
| | AGATA BUZEK |
| | |
| --- | --- |
| | SABRINA B. KARINE |
| | ANNE FONTAINE |
| | ALICE VIAL |
| | |
| --- | --- |
| | NICOLAS ALTMAYER |
| | PHILIPPE CARCASSONNE |
SCORE:
GRÉGOIRE HETZEL
WEBSITE:
WWW.FB.COM/THEINNOCENTSFILM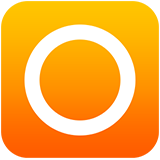 FAST FACTS.

Jake Watt
Post-World
War II Poland, winter of 1945. Mathilde Beaulieu (Lou de Lâage, 'Breathe') is a young doctor working with a branch of the French Red Cross to find, treat and repatriate French survivors of the German camps. One day, a Polish novice nun arrives at the hospital. In halting French, she begs Mathilde to come to her Benedictine convent immediately to deliver the child of Sister Zofia (Anna Próchniak, 'Warsaw '44'), who is near death. Shortly afterwards, another nun collapses. Mathilde's life and beliefs change when she discovers the advanced state of pregnancy that affects five more of the nuns, a result of several rapes by Soviet soldiers.
Giving assistance to the Mother Superior (Agata Kulesza, 'Ida') and her younger assistant Sister Maria (Agata Buzek, 'Redemption') as a midwife of sorts, the French doctor is sworn to secrecy to prevent the pregnancy of the nuns from becoming a blemish on the reputation of the convent.
Anne Fontaine's ('Coco Before Chanel', 'Adoration', 'Gemma Bovery'), 'The Innocents' tells one personal story of the brutality of the "liberating" Soviet army, based on real events, recounted in notes by Red Cross doctor and member of the French Resistance, Madeleine Pauliac (the film's script is from Philippe Maynial, a nephew of Pauliac).
According to military historian Antony Beevor, "The subject of the Red Army's mass rapes in Germany and elsewhere has been so repressed in Russia that even today veterans refuse to acknowledge what really happened." The scale of the sexual assaults that took place is suggested by the fact that approximately two million women in Europe had illegal abortions every year between 1945 and 1948.
In 'The Innocents', the ordeal is a test for the nuns' religious faith, who must deal with the fear that they will be punished by God for failing to live up to their vow of chastity. Mathilde grows to respect that many of the nuns still uphold their beliefs, even though many think that God has abandoned them. Though she was raised by Communist parents and is a non-believer, Mathilde develops a close relationship with the nuns and is moved by their devotional chants, returning to the convent each night to deliver the children of the remaining nuns. After Mathilde has her own harrowing encounter with Soviet soldiers at a roadblock, her bond with the women in the convent increases.
An even darker subplot emerges when the Mother Superior tells Mathilde that the babies are taken to a sympathetic aunt... but a deeper secret is hidden. A not-entirely-convincing love interest develops when Mathilde establishes a friendship with Jewish doctor Samuel (Vincent Macaigne, 'Two Friends'), her medical supervisor. While their conversations provide a much-needed light note, the "beautiful young woman, swarthy older man" French film trope is tired and doesn't quite gel here.
The portrait-like cinematography frames the bleak landscape and solitude of the convent with a sympathetic lens that avoids overpowering the audience with despair.
Polish actress Agata Buzek is remarkable as Sister Maria, a complex woman who admits that being a nun in these circumstances feels like "twenty-four hours of doubt for one minute of hope." Lou de Lâage is magnetic as the sensitive doctor whose compassion for others allows her to thrive in a tense situation and whose quick thinking saves the nuns from another encounter with a Russian patrol. She seamlessly traverses a wide emotional range from inspired awe to resolute determination to help, including the afore-mentioned restrained romantic explorations with her senior colleague.
The portrait-like cinematography frames the bleak landscape and solitude of the convent with a sympathetic lens that avoids overpowering the audience with despair. There is even some beauty to be found within the snow-capped forest of the Warmia region of Poland, where principal photography took place.
Sensitively directed by Anne Fontaine, 'The Innocents' is a heart-wrenching film that portrays a community that is helpless in the face of brutality and whose resolve is tested to the breaking point. A tribute not only to the violated nuns but to women of all nationalities mistreated at the hands of military forces during wartime, this is a dark episode of history upon which a light has long needed to have been shone.