'PETERLOO' TEASER TRAILER
The story of the 1819 Peterloo Massacre where British forces attacked a peaceful pro-democracy rally in Manchester.
WATCH 'PETERLOO'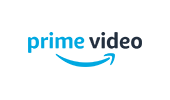 'PETERLOO' STORIES

Win one of five double passes to see 'Peterloo' in cinemas.

A scrupulously accurate movie about the Peterloo Massacre, steeped in background detail, with a relevance that still echoes today.