FEATURE:
SYDNEY FILM FESTIVAL 2013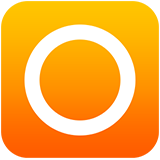 Feature.
SYDNEY FILM FESTIVAL 2013
Charliedavid Page

Happy

60th year to the Sydney Film Festival! To celebrate, we've put together a collection of stories on the event, including a look at the best drama, comedy, horror, foreign, classic, documentary, and animation films this year.

The festival runs from Wednesday 5th to Sunday 16th June 2013, so Follow SWITCH's Sydney Film Festival Huddle for the latest news and updates.