REVIEW:
DUNKIRK
Grand theatre of war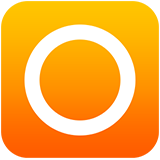 Review.
DUNKIRK
|
GRAND THEATRE OF WAR
RELEASE DATE:
20/07/2017
RUN TIME:
1HR 46MIN
| | |
| --- | --- |
| | MARK RYLANCE |
| | KENNETH BRANAGH |
| | FIONN WHITEHEAD |
| | CILLIAN MURPHY |
| | HARRY STYLES |
| | JAMES D'ARCY |
| | ANEURIN BARNARD |
| | JACK LOWDEN |
| | BARRY KEOGHAN |
DIRECTOR:
CHRISTOPHER NOLAN
WRITER:
CHRISTOPHER NOLAN
| | |
| --- | --- |
| | EMMA THOMAS |
SCORE:
HANS ZIMMER
WEBSITE:
WWW.DUNKIRKMOVIE.COM
FACEBOOK:
DUNKIRKMOVIE
TWITTER:
@DUNKIRKMOVIE
INSTAGRAM:
@DUNKIRKMOVIE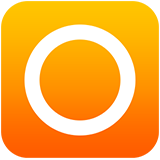 FAST FACTS.

Brent Davidson
First
things first - I do not like war movies. Unless they have wizards or aliens, you can be certain I won't be particularly interested. Mostly because these types of films tend to glorify the atrocities of such events, regardless of how uplifting the ending or the camaraderie or patriotism – all that glory does nothing but leave me cold. So does 'Dunkirk' end up highlighting the atrocity or glorify the machine that is war?
The British and French troops are surrounded; the enemies approach grows nearer by the hour. For the 400,000 men stranded on the beach, this leaves only one way out: the sea. It's easy pickings for the approaching enemy - so will the men survive? Focusing on an infantryman, a pilot and a homeland-requisitioned ship, the fight for survival is on.
If you plan on seeing 'Dunkirk', I would implore you to do yourself a favour and see it on IMAX. No, I'm not being paid by IMAX to say it but, it was shot on 70mm IMAX film for the most part. Not only is it beautiful, but it makes the film what it is billed to be. In a word?
SWITCH: 'DUNKIRK' MAIN TRAILER
Epic.
It's the sort of film that everyone has become accustomed to from director Christopher Nolan. It has all the hallmarks; huge scope, fantastic visuals, a star-studded cast and a score by Hans Zimmer. But I walked out of this screening wondering if I had in fact enjoyed it. Was I expecting too much? Everything I had read before this had lead me to believe how perfect it was meant to be, the masterpiece it has been heralded as. I concede, it is probably one of the most engaging war films I have ever seen, for the most part.
For the most part? Brent, what do you mean?
Well, the first half is so gripping that it is only let down by the second half. I wonder, is it due to the not-always-linear storytelling? It's a device that didn't really feel integral to the story. Speaking of the story, the whole film feels like it is building to something... but that something never really comes. Maybe it's because it's a "historic" film and perhaps we know what the ending will be? (Spoiler alert, the Allies win the war.)
An epic war movie, but does it live up to the hype?
Don't get me wrong - 'Dunkirk' doesn't shy away from the atrocities of war, but thanks to the timing, the ending really does feel like a Brexit propaganda piece. All those closed-minded, xenophobic Brits will love the whole "defend our beaches... our small island... etc" stuff that comes towards the end of the film. It just rubbed me the wrong way. If you think I didn't get emotionally involved, you'd be wrong! I was definitely emotionally invested - and it's likely due to the fast pace, the intense and thumping score and the fast cut actions - but there were a few moments where I got a little choked up. (Duh Brent, you cry in every movie, that's nothing new.)
At the end of the day, 'Dunkirk' is a blockbuster. Probably one of the best blockbusters we've had this year. If it isn't nominated for a bunch of Oscars, least to say for cinematography, I would be completely surprised. But if you're going into the film expecting it to be a grand masterpiece, you might be let down. Best not to follow the hype train and form your own decision, but I'd lower the expectations. It will make the whole thing more epic.