REVIEW:
KILL YOUR DARLINGS
Getting ready to Howl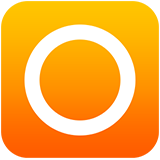 Review.
KILL YOUR DARLINGS
|
GETTING READY TO HOWL
RELEASE DATE:
05/12/2013
RUN TIME:
1HR 44MIN
| | |
| --- | --- |
| | DANE DEHAAN |
| | BEN FOSTER |
| | MICHAEL C. HALL |
| | JACK HUSTON |
| | ELIZABETH OLSEN |
WEBSITE:
KILLYOURDARLINGSMOVIE.CA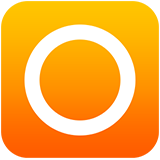 FAST FACTS.

Daniel Lammin
For
some reason, the exploits of the Beat Generation have been a popular subject for films of late. From the absolutely wonderful adaptation of 'On The Road' (2012) to the deplorable rubbish of 'Howl' (2011), filmmakers have been drawing on the lives and works of the group of young men who redefined American literature. The most recent addition to the growing list of films is 'Kill Your Darlings', the debut of writer/director John Krokidas. However, rather than capturing the lightning-in-a-bottle moment when the great works were conceived, he has turned his (and our) attention to their early university years, taking their first steps towards the great artists they would become, and the unusual and terrible incident that set the wheels in motion.
Allen Ginsberg (Daniel Radcliffe) is only a young man in 1944 when he is accepted into Columbia University, determined to build his skills as a writer. This path takes an unexpected turn when he is caught in the orbit of Lucian Carr (Dane DeHaan), an intoxicating and handsome young intellectual dreaming of artistic revolution. Together with Carr's friend William Burroughs (Ben Foster), they conceive of the New Vision, a rejection of traditional form and birth of a new literary voice. For young Ginsberg, these associates become a way in which he can understand his own ideals and his confused sexuality, and Carr becomes his idol. Sitting on the edges, though, is David Kammerer (Michael C. Hall), an ex-professor obsessed with Carr but whom Carr has become dangerously dependant on, and as their relationship becomes even more complicated, the fortunes of the group begin to spiral madly into dangerous territory.
SWITCH: 'KILL YOUR DARLINGS' TRAILER
For a first feature film, Krokidas has some meaty material to play with. The cast of characters in 'Kill Your Darlings' are legendary, and the well-documented case provides tremendous insight into the early psychology of the Beats. Wisely, he and co-writer Austin Bunn place Ginsberg at the centre of the narrative. His arc is both the strongest and the clearest, and helps to hold the film together against the muddy waters of Carr, Burroughs and Jack Kerouac (Jack Huston). The screenplay is more impressive in its structure than its dialogue, which often sounds contrived and stilted, but this is overcome by Krokidas' stylistic bravery. In many ways, the dialogue is secondary to the storytelling expressed by the camera, employing fantasy montages, film wound backwards and manipulation of time and place to great effect. The music is also an eclectic mix of period jazz and modern music, giving the film a contemporary texture. These tricks aren't always successful, but so much of 'Kill Your Darlings' has the feeling of, much like the characters, an artist finding his voice. It's an impressive and promising debut.
For most audiences, the key interest in this film will be Daniel Radcliffe in one of his most unusual post-Potter roles, and as Ginsberg he demonstrates what a skilled and brave actor he is. Where so many before him have depicted young Ginsberg as the pining and pathetic add-on to the other more charismatic members of the Brats, Radcliffe brings out the conflict and confusion that became a staple of Ginsberg's future work. This is a mature and thrilling performance, and easily the finest screen Ginsberg yet. Dane DeHann, one of the most exciting young actors to emerge the last few years, is electric as Carr, balancing both the hedonistic arrogance and the deep insecurities that draw Carr towards these men and the tragedy that has come to define his role in their lives. Rather than an active participant, Carr acted as instigator for the Beats, a collector of people more talented than himself, and DeHann, with incredible skill, crafts him into an intoxicating yet unstable beacon to draw them in. Also of note are Michael C. Hall as Kammerer, who finds humanity and sympathy in an older man pursuing a younger man with psychological mind games, and Ben Foster, whose Burroughs is blindingly perfect.
The cast of characters in 'Kill Your Darlings' are legendary, and the well-documented case provides tremendous insight into the early psychology of the Beats.
It's a wise decision to choose this stage in the life of the Beats, before they wrote 'Howl' or 'On The Road' or 'Naked Lunch'. Where other films have been weighed down by the need to make the genius of these men clear, 'Kill Your Darlings' has no need for that. These are just young men wanting more from the world than it can give them, making mischief and dreaming big until their immaturity and inexperience get the better of them. Bolstered by terrific performances and youthfully energetic direction, it's a refreshing perspective on a fascinating group of individuals that has never been served very well on film. It might not be the seminal film on the Beat Generation we've been waiting for, but it's certainly a step in the right direction.