WATCH: 'AT ETERNITY'S GATE'
">
'AT ETERNITY'S GATE' TRAILER
A look at Vincent van Gogh's time in Arles.
WATCH 'AT ETERNITY'S GATE'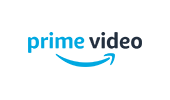 'AT ETERNITY'S GATE' STORIES

Win one of five double passes to see 'At Eternity's Gate' in cinemas.

This is a piece of art, and unlike those that viewed van Gogh's artworks throughout his lifetime, this should not be neglected upon release.