'BEAUTIFUL BOY' TRAILER 2
After he and his first wife separate, journalist David Sheff struggles to help their teenage son, who goes from experimenting with drugs to becoming devastatingly addicted to methamphetamine.
WATCH 'BEAUTIFUL BOY'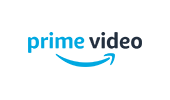 'BEAUTIFUL BOY' STORIES

Win one of five double passes to see 'Beautiful Boy' in cinemas.

There's such a need to treat an important topic with appropriate weight, but many moments that could have packed more punch thanks to the work of Carrell and Chalamet end up feeling bloated.