Annie is stuck in a long-term relationship with Duncan – an obsessive fan of obscure rocker Tucker Crowe. When the acoustic demo of Tucker's hit record from twenty-five years ago surfaces, its release leads to a life-changing encounter with the elusive rocker himself. Based on the novel by Nick Hornby, Juliet, Naked is a comic account of life's second chances.
WATCH 'JULIET, NAKED'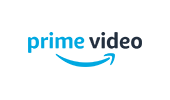 'JULIET, NAKED' STORIES
THERE ARE NO STORIES WRITTEN ON THIS TOPIC YET.