FEATURE:
ACADEMY AWARDS 2017
Live updates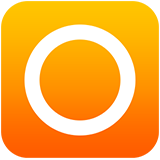 Feature.
ACADEMY AWARDS 2017
|
LIVE UPDATES
Jess Fenton

It's

finally here - the 2017 Academy Awards have arrived, with one of the tightest playing fields in years providing plenty of anticipation as to who will be taking home one of those golden statues.

This year's host, Jimmy Kimmel, is sure to have his work cut out for him in what is likely to be a very politically-charged evening.

Jess will be posting live updates for the duration of the awards ceremony, so stay up to date on the Oscars with SWITCH!

4:26pm
Well, that was something else. I think I need to lie down. But that's a wrap for the 89th Annual Academy Awards. See you all next year where hopefully things go a lot smoother. TTFN - Jess x

4:19pm
How does something like this even happen? Someone is SO getting fired.

4:16pm
Warren Beatty done fucked up and thus creating one of the worst and most awkward Oscar moments in history. This is all anyone will talk about. I feel so sorry for all of tonight's winners whose victory has now been overshadowed by a stupid error.

4:14pm
And the ACTUAL BEST PICTURE Oscar goes to... MOONLIGHT.
4:12pm
"Warren, what did you do!?"
4:12pm
WTF! This is not a joke! MOONLIGHT won BEST PICTURE over LA LA LAND.
4:09pm
And the Oscar for BEST PICTURE goes to... LA LA LAND.
4:04pm
And while most of us are hoping our favourite movie will win, host Jimmy Kimmel is hoping Matt Damon will lose. Too good.
4:04pm
Wow. 50th anniversary of Bonnie and Clyde sees the reunion of Faye Dunaway and Warren Beatty to present the Best Picture award.
4:01pm
We're almost there. Just one more award to go. The BIG one.
3:58pm
Emma, people will definitely be able to see you if you were a crack on the sidewalk now.
3:57pm
And the Oscar for BEST ACTRESS goes to... Emma Stone - La La Land. Yay Emma!!
3:53pm
Leo is coming! Leo is coming!
3:53pm
"Ben I love you, you ain't heavy."
3:51pm
And the Oscar for BEST ACTOR goes to... CASEY AFFLECK - 'Manchester by the Sea'.
3:47pm
It's now time for last year's Best Actress winner Brie Larson ('Room') to present this year's Best Actor Oscar.
3:43pm
32-year-old Damien is the youngest director in history to win an Oscar. Man, what am I doing with my life!?!
3:43pm
And the Oscar for BEST DIRECTOR goes to... DAMIEN CHAZELLE - La La Land
3:42pm
Halle Berry is here to present Best Director.
3:41pm
The set design for tonight has been incredible. Especially loving the hanging crystal Oscars.
3:39pm
Only half and hour to go. Now we're getting to the good stuff - Actor, Actress, Director and Picture. Stay with me people!
3:38pm
And here comes the cookie and doughnuts! Because according to Jimmy Kimmel the crowd needs something more "substantial" than candy. Pfft. Americans. Throw down some carrot sticks and hummus ya animals!
3:35pm
Apparently a "bajillion people are watching". Thanks Barry Jenkins.
3:35pm
And the Oscar for BEST ADAPTED SCREENPLAY goes to... MOONLIGHT - Barry Jenkins & Tarell Alvin McCraney
3:33pm
Boobs! *cough* I mean Amy Adams is now here to present Best Adapted Screenplay.
3:32pm
Rigged! Matt Damon presented his own film with the Best Original Screenplay Oscar. How did Jimmy let that one slip by?
3:31pm
And the Oscar for BEST ORIGINAL SCREENPLAY goes to... MANCHESTER BY THE SEA - Kenny Lonergan.
3:30pm
Is Matt being played off?? This is the best!
3:29pm
Ben Affleck "and guest" take to the stage. Jimmy Kimmel strikes again. #poormatt
3:28pm
Jimmy's "inspiration" is Matt Damon's 'We Bought a Zoo'. Poor Matt.
3:24pm
Oh no. No Bill Paxton. I guess they didn't have time to edit the reel. Sad. But at least he was mentioned by presenter Jennifer Aniston beforehand.
3:22pm
Time for tissues. It's the In Memoriam with singer Sarah Bareilles and latest "inductee" Bill Paxton. "We are the music makers. And we are the dreamers who dream."
3:20pm
"My mom who let me quit the JC soccer squad to star in the school musical!" YES!
3:19pm
And the winner for BEST ORIGINAL SONG is... 'CITY OF STARS' - La La Land, Justin Hurwitz, Benj Pasek & Justin Paul.
3:17pm
Oooo it's time for Justin Timberlake vs La La Land vs Lin-Manuel Miranda! Who will come out on top?
3:15pm
And the Oscar for BEST ORIGINAL SCORE goes to... Justin Hurwitz - LA LA LAND. No surprises there. It's a damn musical!
3:14pm
It seems that The Rock and Sam shop at the same place. Or have the same stylist.
3:13pm
Sam "the man" L. Jackson is herrre!
3:07pm
Flying dancers! They have flying dancers, just like in La La Land. Flawless.
3:07pm
They've given the honour of singing 'City of Stars' and 'Audition (The Fools Who Dream) to John Legend.
3:05pm
Aw man! They're not performing. RIPPED OFF!
3:04pm
Emma Stone and Ryan Gosling take to the stage. Wow, they have great chemistry. They should star in a film together.
3:03pm
If Emma Stone looks like a crack whore then I want to get me some crack!
3:02pm
What the hell is "Resting fart face"??
3:01pm
MEAN TWEETS! MEAN TWEETS!
2:59pm
And the Oscar for ACHIEVEMENT in CINEMATOGRAPHY goes to... LA LA LAND - Linus Sandgren.
2:57pm
Javier Bardem presents his Inspiration: Meryl Streep.
2:56pm
Before going to break they previewed Sarah Bareilles. She better be singing the 'In Memoriam' because if she's singing 'Audition (The Fools Who Dream)' instead of Emma, imma be pissed!
2:53pm
Leslie Mann (dressed as Belle) and John Cho (seriously, I can't take much more - SO MUCH YUM!) trying to teach us about "film scientists" and how space movies aren't actually shot in space. Mind. Blown.
2:50pm
Jimmy Kimmel is live tweeting Donald Trump... with a booty call no less. #MerylSaysHi
2:48pm
And the Oscar for BEST SHORT FILM (Live Action) goes to... SING. (Not to be confused with the animated movie about an Australian Koala with a Texan accent)
2:45pm
And the Oscar for BEST DOCUMENTARY (Short Subject) goes to... THE WHITE HELMETS
2:44pm
Salma Hayek and David Oyelowo hit the stage to present Best Documentary Short Subject.
2:40pm
And now they're reenacting The Lion King while yet MORE candy parachutes down from the sky. Love it!
2:39pm
How cute is Sunny Pawar! He probably has absolutely no idea what Jimmy is saying.
2:38pm
That's two for Hacksaw Ridge now. Ooooo the Best Picture race just got interesting. P.S. Aussie! Aussie! Aussie!
2:37pm
And the Oscar for Achievement in FILM EDITING goes to... HACKSAW RIDGE - John Gilbert.
2:36pm
So now Seth, Michael J. Fox, the freaking Delorian and THOSE sneakers on Seth's feet present, or as he calls them "future shoes". And how Seth is singing 'Hamilton'. This show has got it all folks!
2:34pm
Seth Rogan's video inspiration 'Back to the Future' Abso-fucking-lutely!
2:32pm
And the Academy Award for ACHIEVEMENT in VISUAL EFFECTS goes to... THE JUNGLE BOOK - Robert Legato, Adam Valdez, Andrew R. Jones & Dan Lemmon.
2:31pm
Felicity Jones and Riz Ahmed (again, YUM!) are presenting Acheivement in Visual Effects.
2:23pm
An Oscars edition of MEAN TWEETS is coming up as is Ryan Gosling and John Legend performing. IT'S ALL HAPPENING!
2:21pm
There's a "traffic jam" due to all the selfies with Gosling. Makes sense.
2:20pm
Some woman just got "married" by her fav actor Denzel and scored Jen Aniston's sunglasses. So good!
2:19pm
Ryan Gosling is handing out candy and kisses. He is so cool.
2:18pm
Brace yourselves - the tour bus hath arrived. The lights are out... My question is, if these guys are so interested in Hollywood then why aren't they at home watching the Oscars? Hi Gary.
2:16pm
This is the first for La La Land so far. It's up for Best Picture and is the favourite to win. I thought so too but lately I'm thinking 'Hidden Figures'. What do you guys think?
2:15pm
And the Oscar for BEST PRODUCTION DESIGN goes to... LA LA LAND - David Wasco and Sandy Reynolds-Wasco.
2:14pm
Jamie Dornan and Dakota Johnson walk on stage. Ha! We've seen both of you naked...among other things. Kids at home are probably wondering who they are. Parents, I dare you to tell them.
2:12pm
And the Oscar for BEST ANIMATED FEATURE FILM goes to... 'ZOOTOPIA' Go Disney!! How appropriate that this film should win in this time.
2:10pm
And the Oscar for BEST ANIMATED SHORT goes to... PIPER. Yay PIXAR!!!! You would have seen this played before 'Finding Dory' last year.
2:09pm
But first... the award for Bets Animated Short Film presented by Hailee Steinfeld and Gael Garcia Bernal (yum!)
2:07pm
And here come the schmoes. Reminder: this is LIVE television. Live to BILLIONS of people across the globe.
2:03pm
The oh so yummy Dev Patel presents Sting to perform the next Best Original Song nominee - The Empty Chair for 'Jim: The James Foley Story'
2:01pm
And the Oscar for BEST FOREIGN LANGUAGE FILM goes to... THE SALESMAN (Iran). The filmmaker has chosen not to attend tonight's ceremony in protest. A move that has been applauded by the crowd.
2:00pm
Apparently this year's theme in Inspiration - hence the reels before the big awards. Charlize Theron's inspiration is Shirley MacLaine. (excellent choice Charlize) So together they present Best Foreign Language film.
1:55pm
Oh lord, some poor unsuspecting schmoes on a Hollywood tour bus are about to get a shock. On live TV no less. Thanks Jimmy.
1:46pm
"We are the only profession to celebrate what it means to live a life.' - Academy Award winner Viola Davis.
1:44pm
And the Oscar for BEST SUPPORTING ACTRESS goes to... VIOLA DAVIS for 'Fences'. Damn straight! (Sorry Nicole)
1:41pm
It's Best Supporting Actress time - so naturally to award it is last year's Best Supporting Actor winner Mark Rylance.
1:40pm
Loving the flashback reels.
1:39pm
Vince Vaughn take to the stage to remind us all that Jackie Chan is still alive, has and will always be awesome. Duh! It's the Governor's Awards highlight reel.
1:31pm
And the Academy Award for ACHIEVEMENT in SOUND MIXING goes to... 'HACKSAW RIDGE" - Kevin O'Connell, Andy Wright, Robert Mackenzie & Peter Grace.
1:29pm
And the Oscar for ACHIEVEMENT in SOUND EDITING goes to... 'ARRIVAL' Sylvain Bellemare
1:28pm
The real candy is now being followed by eye candy - Chris Evans and Sofia Boutella present the Oscar for Sound Editing.
1:26pm
Candy is literally raining from the sky!!! Red vines and Junior Mints - (American) movie staples. Jimmy Kimmel rocks!!!
1:25pm
Ok, you can come back now. It was a beautiful speech. Shame y'all missed it.
1:23pm
Ok, if you need to pee or eat now is the time. the Academy president is making her speech. Sorry Madame President but you is boring.
1:18pm
16-year-old 'Moana' star Auli'i Cravalho is performing Best Original Song nominee 'How Far I'll Go' live at the Oscars. Get it girrrl.
1:16pm
Everyone shut up! Lin-Manuel Miranda is on stage!
1:15pm
The artist formally known as The Rock, the very dapper Dwayne Johnson just sang live to a billion people. And he could do it! Who knew?
1:13pm
I haven't seen 'O.J.: MADE IN AMERICA' but I have seen nominee 'LIFE, ANIMATED' and it's fantastic. I cannot encourage you to go out and see it more. Take everyone!
1:12pm
And the Academy Award for BEST DOCUMENTARY (FEATURE) goes to... 'O.J.: MADE IN AMERICA'
1:10pm
The fabulous 'Hidden Figures' girls take to the stage to welcome real life hidden figure Katherine Johnson played by Taraji P. Henson. Cue the standing ovation!
1:01pm
And the Oscar for BEST COSTUME DESIGN goes to...'Fantastic Beast and Where to Find Them' - Colleen Atwood.
1:00pm
And the Oscar for BEST MAKEUP & HAIRSTYLING goes to... 'Suicide Squad' - Alessandro Bertolazzi, Giorgio Gregorini & Christopher Nelson.
12:57pm
Yassss! Goddess Kate McKinnon and Jason Bateman have hit the stage to present 2 awards. Bring on the laughs.
12:55pm
I was devastated when Aaron Taylor-Johnson wasn't nominated, but after actually seeing 'Moonlight' I was amazed with Mahershala Ali's performance.
12:49pm
And the Academy Award for BEST SUPPORTING ACTOR goes to... MAHERSHALA ALI for 'Moonlight'
12:47pm
It's time for the first award of the night - to be presented by last year's Best Supporting Actress winner Alicia Vikander...
12:45pm
That's 5. And only 14 minutes in. Ok, I'll stop counting now otherwise it's going to be an even longer night.
12:43pm
That's 4.
12:43pm
That's 3. At Meryl's expense. We'll still take it. LOL.
12:39pm
"Black people saved NASA and white people saved Jazz. Now that's what I call progress." Yes! Joke of the night...so far.
12:39pm
That's 2.
12:38pm
And here comes the Matt Damon bashing...
12:36pm
That's 1.
12:35pm
Jimmy has hit the stage. Let's start the Trump joke count.
12:34pm
Ummm....are Meryl and Denzel's wife wearing the same dress?? Ok, someone's going to have to put a jacket on. Call wardrobe!
12:33pm
Since host Jimmy Kimmel isn't exactly a "song and dance man" this was really the smartest and only way they could have kicked the show off. Plus it ticks a Best Song performance off the list nice and early.
12:31pm
Justin Timberlake is kicking off the ceremony with his Oscar nominated Best Original Song 'Can't Stop the Feeling' - dammit. I should have put money that it was going to start this way.
12:30pm
5...4...3...2...1... SHOWTIME!
12:25pm
5 minutes people! This is your 5 minute call.
12:24pm
I've spent my morning in typical Oscars fashion - watching the red carpet. I hate Emma Stone's dress - so of course she's going to win. Fav so far has to be Taraji P. Henson who has absolutely SLAYED it! Wow!
12:20pm
10 minutes to go! First time Oscars host Jimmy Kimmel will take to the stage - with Matt Damon in his crosshairs no doubt. And Australia has a record 13 nominees. Wooooo!
12:13pm
It's less than 20 minutes until showtime people! I haven't showered, I'm wearing the world's most comfortable track pants that I bought for 6 Euros, no bra and my dirty hair is piled on top of my head with a clip. I'm ready, to PARTYYYY!