FEATURE:
BEST OF 2016
The year's most memorable film scores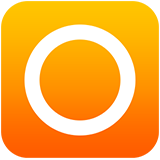 Feature.
BEST OF 2016
|
THE YEAR'S MOST MEMORABLE FILM SCORES
Daniel Lammin

The

year's biggest films were driven by the year's biggest scores. The music of these movies has made us laugh, made us cry, and made us feel overjoyed beyond our wildest imagination. SWITCH revisits the year's most memorable scores to discover what made them so special.
5. 'HIGH-RISE' (CLINT MANSELL)
Ben Wheatley's film is absolutely bloody insane, but anchoring it is its assured and darkly playful score from one of the finest film composers working today. It doesn't sound like what you would usually expect from Mansell - orchestral and evocatively classical - but as the residence of the high rise begin to crumble, so does (beautifully) the stability of the score. If you want to know what the end of society would sound like, this is probably it.

TOP TRACK: 'Danger in the Streets of the Sky'

4. 'STEVE JOBS' (DANIEL PEMBERTON)


Technically this film came out in Australia in 2016, so I get to include one of my favourite scores of recent times on this list. Pemberton's work matches the audacity of director Danny Boyle's visual approach, jumping gleefully between musical styles and ideas. It works beautifully with the film itself, but it's also just a wonderful listen on its own.

TOP TRACK: 'The Circus Of Machines II (Allegro)'

3. THE NEON DEMON (CLIFF MARTINEZ)


Nicholas Winding Refn's film may be divisive, but Martinez's score is totally intoxicating. A kind of electronic hallucination, its thumping beats and textures mixed with a pulsating sense of menace make it a great piece of work even without Refn's images. Martinez has been delivering outstanding work these past few years with his scores for Refn and for Sodebergh's series 'The Knick', but this is unquestionably his finest (and coolest) work yet.

TOP TRACK: 'Neon Demon'

2. LA LA LAND (JUSTIN HURWITZ)


Gloriously weaving old Hollywood charm and explosive jazz, Hurwitz's score is an absolute marvel. It's an intoxicating tapestry of sounds and melodies, like a piece of lost Gershwin, a wildly imaginative composition that exceeds pastiche to become a remarkable work of its own. The music for the Epilogue may be the most extraordinary piece of music composed for a film this year. Much attention has been paid to the songs in 'La La Land', but they never reach the heights of this endlessly wondrous (and probably Oscar-winning) score.

TOP TRACK: 'Epilogue'

1. ARRIVAL (JÓHANN JÓHANNSSON)


Jóhannsson had done extraordinary work for director Denis Villeneuve before, but his score for 'Arrival' brought their creative relationship to a whole new level. His score is complex, rich and textured, somehow managing to be both mechanical and organic at once. The film may be bookended by Max Richter's 'On the Nature of Daylight', but Jóhannsson's score surpasses this source music in every way. It's a composition destined to be iconic.

TOP TRACK: 'Heptapod B'

HONOURABLE MENTION: 'STRANGER THINGS' (KYLE DIXON & MICHAEL STEIN)
Though this was composed for television, no score has made as great a cultural impact this year as the addictive electronic score from the surprise Netflix smash hit. While the series often stumbles on its reliance on nostalgia, Dixon and Stein take the ingredients of the iconic sounds of 80s cinema and weave them into something both familiar and strikingly original. What could have been derivative and forgettable ends up being one of the great musical surprises of 2016.

TOP TRACK: 'Stranger Thing' (obviously)