This year's slate of 2023 Oscar-nominated shorts are rolling into cinemas for a limited time ahead of the big ceremony. From melancholy tales to weird comedy and a neat runtime of under two hours for both categories, these stories are one to watch before the winners are announced.
The running boasts a mix of imaginative comedy ('My Year of Dicks' and 'An Ostrich...' drew laughter with their titles alone at the 95th Oscar nomination announcements) and visually gorgeous emotional work. The neatly-packaged showcase has something for everyone, and it's a great catch in cinemas.
Chris and Liz have checked out the collection, and share their assessment on each short film.
SHORT ANIMATION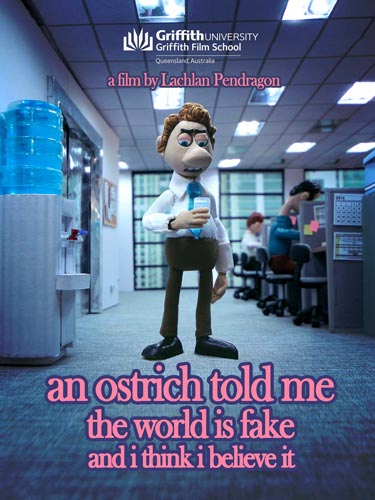 'AN OSTRICH TOLD ME THE WORLD IS FAKE AND I THINK I BELIEVE IT' (Lachlan Pendragon, Australia, 12 minutes)
The only Australian film in the running this year, 'An Ostrich Told Me the World is Fake and I Think I Believe It; is a fantastic addition to the slate. Directed, written, and remarkably also solo animated by Lachlan Pendragon, the short is a stop-motion animation that follows the protagonist stuck in his boring telemarketing job... before an ostrich intervenes. Equal parts cheeky and nihilistic, the film breaks the fourth wall from the get-go, with the interesting choice to keep the animator's hands and other filming equipment in the frame to advance the story. Safe to say... I loved it.
★★★★★
- Liz Lene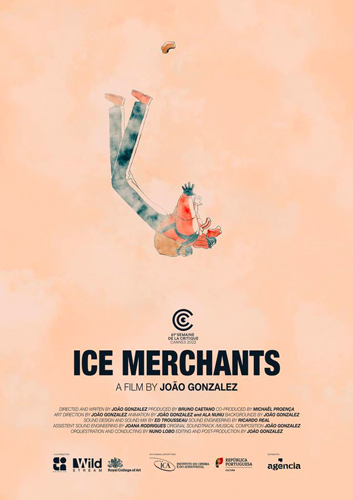 'ICE MERCHANTS' (João Gonzalez and Bruno Caetano, Portugal/France/UK, 15 minutes)
This is simply put one the most stunning animated pieces I have ever seen. The visuals alone make this a front-runner for this year's Oscar. The animation feels like an old storybook coming to life, ever so gently moving. The story at the centre follows a father and son who live on the side of a cliff and must parachute down to the village below. Written out it sounds a little outlandish, but what's here is a highly emotional tale about loss and how we have to soldier on.
★★★★
- Chris Dos Santos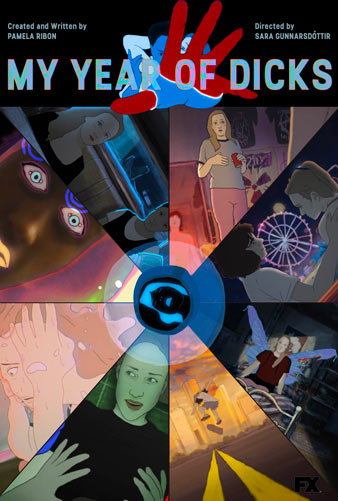 'MY YEAR OF DICKS' (Sara Gunnarsdóttir and Pamela Ribon, USA, 26 minutes)
'My Year of Dicks' is a bare-all (literally) honest story that follows the protagonist Pam, based on writer Pamela Ribon herself, as she desperately finds the one in 1990s Texas as an awkward desperate teenager. The short is animated mainly in a shaky line-drawing animated style - which I honestly didn't visually enjoy as much as the other shorts in the running. That being said, I think the style works perfectly for the story's rocky and awkward coming-of-age theme and is only elevated by the most hilarious writing by Ribon and terrific creative choices by Gunnarsdóttir which sees the short jump across various genres (horror) and animation styles (anime-inspired at a point).
★★★★
- Liz Lene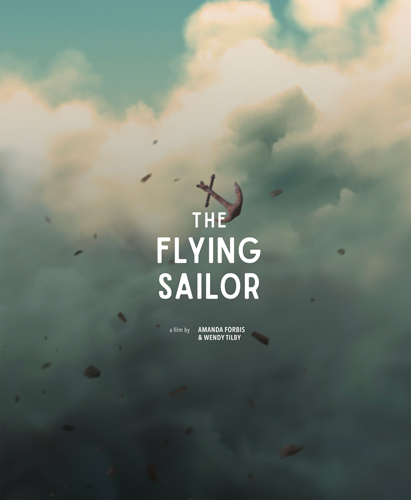 'THE FLYING SAILOR' (Amanda Forbis and Wendy Tilby, Canada, 8 minutes)
'The Flying Sailor' is a gorgeous short following a seaman as he gets swept up in the wind, based on a true story during the Halifax Explosion of 1917. Thought-provoking and a visual feast, 'The Flying Sailor' is devoid of any dialogue and instead leans totally into boasting its animation. While this made it much narratively weaker than the other nominees to me, the animation style was my favourite out of the three I saw, with a lovely palette and sense of motion.
★★★½
- Liz Lene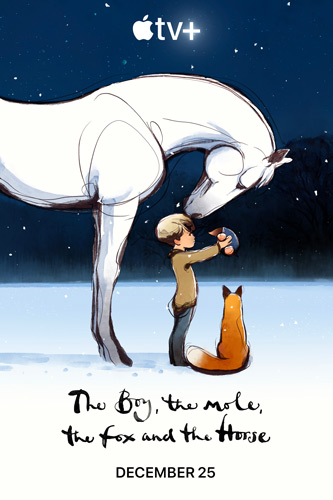 'THE BOY, THE MOLE, THE FOX AND THE HORSE' (Charlie Mackesy and Matthew Freud, UK, 33 minutes)
While the animation is stunning, 'The Boy, The Mole, The Fox and The Horse' never doesn't feel like it's based on a book. This feels less Oscar short and more something made for the BBC to be shown in classrooms for kids who are reading the book. While still cute, it's trying too hard to be like adaptations such as 'Winnie the Pooh' with every line trying to be some profound quote about life and its challenges. For what it is, it's sure to pull the heartstrings in the moment, but it doesn't feel quite as elevated as it thinks it is.
★★★½
- Chris Dos Santos
SHORT LIVE ACTION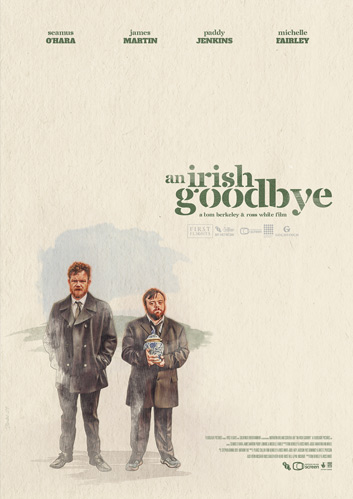 'AN IRISH GOODBYE' (Tom Berkeley and Ross White, UK, 23 minutes)
After farewelling their mother, brothers Turlough and Lorcan discover that she had a list that she wanted to complete before she passed and didn't get the chance to finish it. Shorts dealing with the aftermath of a loss do have difficulty standing out, and 'An Irish Goodbye' falls into the category. It has a charm to it largely due to its Irish setting and the acting is very good; it just does little to stand up against the countless other shorts also about loss.
★★★½
- Chris Dos Santos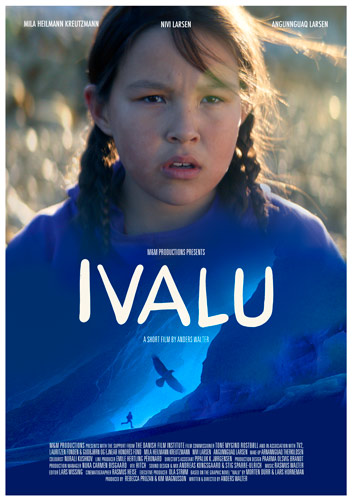 'IVALU' (Anders Walter and Rebecca Pruzan, Denmark, 17 minutes)
'Ivalu' is a slow and heavy short film about a young girl, Pipaluk, trying to seek out her older sister Ivalu after she disappears. I really enjoyed the cinematography which boasted Greenland's landscape, but found it difficult to truly enjoy the film with the film almost cruelly revelling in the child protagonist's suffering to the very end without a completely developed story.
★★½
- Liz Lene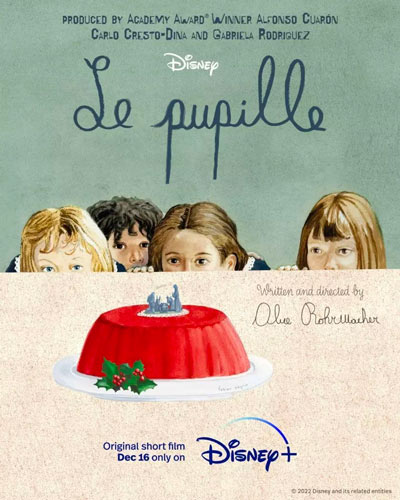 'LE PUPILLE' (Alice Rohrwacher, Italy, 39 minutes)
A surprise to see Disney in the live-action shorts category and not in the animated one. 'Le Pupilee' is an Italian short that follows a group of young girls in a strict religious boarding school at Christmas time during World War II. This is the nicest-looking short; being shot on Super 16 and 35mm really adds a level of charm that sets it ascetically above the rest. The young cast is so charming that you can't help but get swept up when they start to become 'Revolting Children'! This is my bet to take home the award.
★★★★
- Chris Dos Santos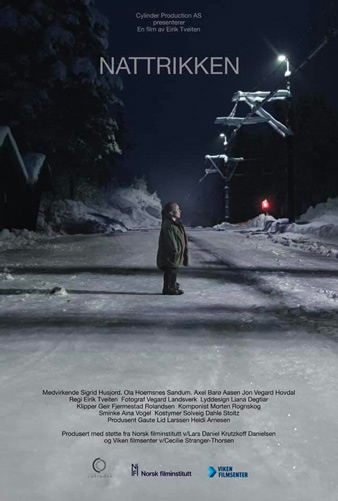 'NIGHT RIDE' (Eirik Tveiten and Gaute Lid Larsen, Norway, 16 minutes)
It starts as an innocent short: Ebba is waiting for a tram home but it won't leave for half an hour and it's freezing, so she jumps on board and "accidentally" starts to drive it, picking up passengers as she heads around town. The short takes a turn when a transgender passenger is attacked. The problem with this is the intent of the attack is merely a plot device so Ebba can be heroic. It just felt very unnecessary and for a short that started out charming, it felt like it only added a trans character for notoriety and not to benefit the story or the trans community.
★★½
- Chris Dos Santos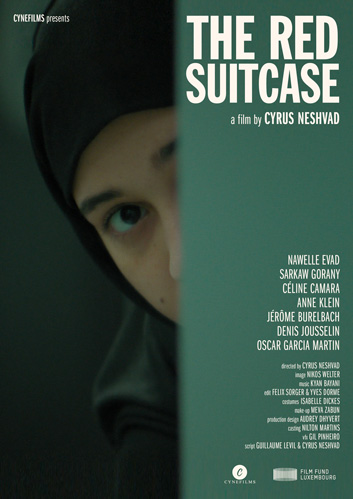 'THE RED SUITCASE' (Cyrus Neshvad, Luxembourg, 18 minutes)
Shorts always have the means to be powerful, and sometime a simple idea can invoke a world of emotions. A 16-year-old Iranian teenager wearing a veil is scared to take her red suitcase and leave the airport. Instantly you get what is going on and feel every beat - all the fear going through this young girl's mind. 'The Red Suitcase' succeeds with what a lot of short films forget: more is less. We don't have time for a lot of set-up - we the audience have to understand everything quickly - and 'The Red Suitcase' is a prime example of some effective ways to convey a lot of backstory in seconds.
★★★★
- Chris Dos Santos