CHAT:
ILANA CHARNELLE
Bowie Late Nights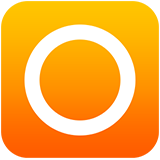 Chat.
ILANA CHARNELLE
|
BOWIE LATE NIGHTS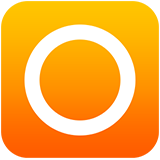 FAST FACTS.

James Cerche

Ilana

Charnelle saunters into the cafe in a fashion recalling Bowie himself. Checkered pants, black jumper over white collar and a long beige trench coat. Charnelle is red-lipped smiles and wide-eyed enthusiasm as she discusses her upcoming involvement with the 'David Bowie Is' exhibition currently playing at ACMI.

"I didn't know who he was at the time, but when I was twelve I was working on a TV show and one of the crew had a 'Labyrinth' T shirt on. I didn't know what this film was or why it was important but she told me I had to watch it... I still haven't seen it (laughs) but I'll watch it as part of my Bowie prep! He's one of those characters whose always been in pop culture. He's always been on the periphery."



As someone who didn't grow up on his music, Charnelle reached out to friends and family through social media, collecting their favourite songs and moments to inform her upcoming performance. "I'm definitely in the minority," she notes, recalling the heaped responses to her callout. "He's just so loved and almost everyone has engaged with at least one of his eras. As an artist, I love that he is constantly doing new things and evolving, experimenting and opening himself up to so many kinds of music and not limiting himself. He's got something for everyone because of that."


People have been fascinated by him for decades and Charnelle cites his savvy handle on popular movements and history as a key contributor. "You can analyse him through a thousand different lenses because that's how he's shaped himself. He's all pervasive... Ubiquitous... An enigma."



The local pop and jazz singer goes straight to the words when directing her praise. "Lyrics are something that are hugely important to me as an artist and music fan. Bowie could create the most beautiful love songs out of these little vignettes he saw. His stories are amazing and you can pare them right back but his songs will always be amazing."

25 studio albums down, Bowie's ability to change preserves his creative integrity. "As a character he has so many facets," Charnelle exclaims, naming The Thin White Duke as her favourite incarnation. As well as the style, "the songs that were coming out of that era are so rich in imagery and that's something that I really respond to." She admires the mystique of his rockstar excess clashing with his ability to be somehow producing consistently astonishing work. "Someone like Bowie wouldn't be able to happen again. It's all hype and no product now."

When asked about her experience reinterpreting his songs she relishes the challenge, "its fun being different!" The strength of Bowie's songwriting is evident in that no matter how you manipulate them, they stand up to reinterpretation and remain iconic as they re-emerge. "There's no point imitating," she declares, "We're just having fun instead."


Ilana Charnelle performs with accompaniment from Ned Dixon at 'David Bowie Is' as part of the Bowie Late Nights program at ACMI on August 7 and September 11.