REVIEW:
BRIGSBY BEAR
Paws-itively pure, authentic joy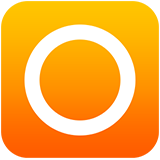 Review.
BRIGSBY BEAR
|
PAWS-ITIVELY PURE, AUTHENTIC JOY
SYDNEY FILM FESTIVAL REVIEW
RELEASE DATE:
26/10/2017
RUN TIME:
1HR 40MIN
| | |
| --- | --- |
| | CLAIRE DANES |
| | MARK HAMILL |
| | GREG KINNEAR |
| | MATT WALSH |
| | MICHAELA WATKINS |
| | BEANIE FELDSTEIN |
| | ANDY SAMBERG |
| | MAGGIE GYLLENHAAL |
| | JUSTICE SMITH |
| | |
| --- | --- |
| | KYLE MOONEY |
WEBSITE:
WWW.FB.COM/BRIGSBYBEAR
TWITTER:
@BRIGSBYBEAR
INSTAGRAM:
@BRIGSBYBEARMOVIE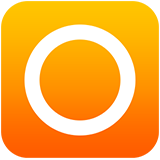 FAST FACTS.

Jess Fenton
'Brigsby
Bear' makes me excited! And I'm excited about being excited! It's funny. It's heartwarming. It's original. Let's get into it.
When James (Kyle Mooney, 'SNL') discovers that his whole life has been a lie, it's not the new people or change in lifestyle that throw him off, it's the loss of his favourite TV show 'Brigsby Bear'. Brigbsy was James' lifeline to the outside world, his teacher, mentor and moral compass, and without him James is a little lost. So with the help of new friends and family, he sets out to make a Brigsby Bear movie and finish what was once started just for him.
SWITCH: 'BRIGSBY BEAR' TRAILER
No review will not do this film justice. It's so beautifully nuanced and performed that it's not until you leave the cinema with a huge grin on your face that the film's layers start to reveal themselves in the most warming way.
'SNL' cast member Kyle Mooney wrote this film along with Kevin Costello and produced it with The Lonely Island boys - yes, believe it or not, the 'Jizz In My Pants' guys. He also put 'SNL' writer and directer Dave McCary in the driver's seat for his feature film debut. As it turns out, this was a genius move. Mooney, turning to 'SNL' cast alum Andy Samberg (who also cameos) instead of 'SNL' master and commander Lorne Michaels, ended up turning this film into the one it deserved to be. Despite its curious concept and potential to play for stupid laughs, 'Brigsby Bear' is so much more than it appears to be.
Despite its curious concept and potential to play for stupid laughs, 'Brigsby Bear' is so much more than it appears to be.
Yes, Kyle Mooney - Leslie Jones' goofy curly-haired "husband" from 'SNL' - is fantastic. There is a pure, authentic joy in his performance, which in part surely comes from bringing his baby to life. Greg Kinnear as the supportive, secret thespian detective is a charming offsider. And I couldn't tear my eyes away from newcomer Jorge Lendeborg Jr as James' "dope as shit" new best friend. This project also attracted some big and unlikely names in smaller roles such as Mark Hamill and Claire Danes, just going to show how special this film really is.
'Brigbsy Bear' has been making the festival rounds of late and has become a favourite and rare gem to equal the likes of 'Sing Street' and 'Safety Not Guaranteed'. Don't let this one slip by unnoticed.