REVIEW:
NEWTON
Dark political comedy a winning formula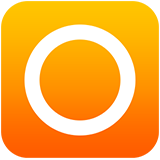 Review.
NEWTON
|
DARK POLITICAL COMEDY A WINNING FORMULA
SYDNEY FILM FESTIVAL REVIEW
RELEASE DATE:
TBA
RUN TIME:
1HR 46MIN
| | |
| --- | --- |
| | PANKAJ TRIPATHI |
| | ANJALI PATIL |
| | RAGHUVIR YADAV |
| | |
| --- | --- |
| | MAYANK TEWARI |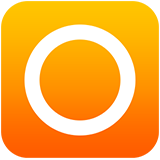 FAST FACTS.

Charlie David Page
Politics
have always been a great inspiration for comedy. You only have to look at TV shows from 'Yes Minister' to the modern-day 'Veep', or films such as 'Wag The Dog' or 'In The Loop' to see the hilariously diverse content that comes from the political arena. The largest democracy in the world happens to be in India, where the 2014 election was the largest ever, involving over 814 million voters. It therefore comes as no surprise that the country should try its hand at a political satire - but 'Newton' is in great contrast to the comedy of those that came before it.
A young and naïvely idealistic government clerk named Newton (Rajkummar Rao) is sent to the jungles of Chhattisgarh to oversee the election in the region. The area is inundated with Communist guerrillas known as Maoists, and Newton and his team must go in under military protection. Amidst the chaos, Newton tries to ensure free and fair voting is enforced - but when none of the 76 voters want to vote, how can he complete his job?
The comedy in this film comes largely from Newton's very black-and-white view of the situation: even in the middle of a war-torn jungle, the voting process must be by the book. What could have been farcical and ludicrous is instead played straight, resulting in a dark comedy, with clever writing that keeps you intrigued and on your toes.
Without a convincing performance of Newton, all would have been lost. Rajkummar Rao is brilliant as this leader full of conviction, a man who exemplifies the concept of book smart over street smart. The story would have been at a loss if Newton wasn't relatable or believable, but Rao finds a balance which makes his character intelligible. The ying to Newton's yang is Atma Singh (Pankaj Tripathy), the security leader, whose indifference towards the election and distain for its rules is the source of much of the film's conflict. Also exemplary is Anjali Patil, who plays Malko, a local Gondi clerk, who displays a quiet courage.
Rajkummar Rao is brilliant as this leader full of conviction, a man who exemplifies the concept of book smart over street smart.
Much of the rest of the cast is made up of locals with no acting experience. The film was shot on location near Dalli Rajhara, on the fringes of the real life Maoist-controlled jungle, a place where tradition is still strong. Director and co-writer Amit Masurkar explains, "Many people we cast had never watched a movie before, nor had any idea about the camera."
Masurkar and cinematographer Swapnil S. Sonawane have crafted a handsome film, saturating the jungle with warm hues. Shots are captured with great clarity, never too tight on the cast, always leaving space - ensuring there's always the possibility of someone ready to ambush them.
Without doubt, 'Newton' is a fine example of a political satire. Presenting the irony of democracy for people with little to no contact with the outside world, its black humour comes with meaningful messages, and sheds light on issues which have troubled India for decades. For a positive reaction, 'Newton' is definitely a winning formula.