REVIEW:
PATTI CAKE$
Off track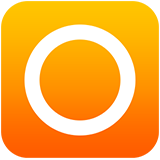 Review.
PATTI CAKE$
|
OFF TRACK
SYDNEY FILM FESTIVAL REVIEW
RELEASE DATE:
14/09/2017
RUN TIME:
1HR 38MIN
| | |
| --- | --- |
| | BRIDGET EVERETT |
| | SIDDHARTH DHANANJAY |
| | MAMOUDOU ATHIE |
| | CATHY MORIARTY |
| | MCCAUL LOMBARDI |
| | PATRICK BRANA |
| | DYLAN BLUE |
| | FAITH LOGAN |
| | ADAM SCARIMBOLO |
WRITER/DIRECTOR:
GEREMY JASPER
| | |
| --- | --- |
| | DANIELA TAPLIN LUNDBERG |
| | RODRIGO TEIXEIRA |
| | DAN JANVEY |
| | MICHAEL GOTTWALD |
| | NOAH STAHL |
WEBSITE:
WWW.FB.COM/PATTICAKESMOVIE
TWITTER:
@PATTICAKESMOVIE
INSTAGRAM:
@PATTICAKESMOVIE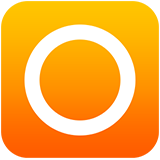 FAST FACTS.

Jake Watt
Walking
into the State Theatre to watch the hip-hop drama 'Patti Cake$' as part of Sydney Film Festival, I was convinced this movie would be my jam. I am a big fan of rap music and there was significant media heat around Australian actress Danielle Macdonald's performance. Earlier that day, it had been announced that she had been signed to play Jennifer Aniston's daughter in the upcoming film 'Dumplin'' from Anne Fletcher ('The Proposal', 'Step Up'). However, one of the many truisms of hip-hop is that sometimes, even if the best rapper is spitting that heat, it can't save a really bad song...
'Patti Cake$' is the story of a chubby white girl, Patricia 'Dumbo' Dumbrowski (Danielle Macdonald), from Bergen County, New Jersey who seeks fame and fortune as gangster rapper 'Killer P', cruises around town with buddy/hype man Jheri (Siddarth Dhananjay) and dreams of becoming the protégé of established rapper 'O-Z'.
SWITCH: 'PATTI CAKE$' TRAILER
Like '8 Mile', Patti's situation is grounded in the gritty situational, but this is a different beast of a film, aiming to be more self-aware and funny. Director Geremy Jasper demonstrates a knack for humorous editing rhythms, while bold colours and fantastic music video cutaways help give this low-budget investment the feel of a more expensive production. There's also a well-managed sense of energy that builds throughout and persuades the audience to will Patti on to success, helped along by Macdonald's sensitive turn in the lead role.
All the familiar rags-to-riches clichés are trotted out: the boozy parent (Bridget Everett), a grandmother in ill health (Cathy Moriarty), the rapper's own insecurities and self-doubts, and the indifference of the local music scene.
Like '8 Mile', Patti's situation is grounded in the gritty situational, but this is a different beast of a film, aiming to be more self-aware and funny.
Unfortunately, along with a tired plot, the music isn't particularly good, either. When Patti finds her obligatory musical partner to elevate her rapping, in the form of noise rocker Basterd the Antichrist (Mamoudou Athie), the end result is... pretty underwhelming. Her new crew, PBNJ, sounds whack and yet the audience is supposed to believe a modern hip-hop DJ would be blown away by some very twee tunes featuring a cringe-inducing vocal sample from Patti's grandmother.
The most interesting thing here is Danielle Macdonald, who has the presence and charisma to pull off her white female rapper character, even if her actual rapping is weak. Macdonald aside, the ultra-formulaic material in 'Patti Cake$' has been executed more impressively over the years in everything from Craig Brewer's 'Hustle & Flow' through to Shane Meadows' 'Le Donk & Scor-zay-zee'. Go and watch those films instead.