REVIEW:
DREAMWORKS ANIMATION EXHIBITION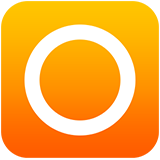 Review.
DREAMWORKS ANIMATION EXHIBITION
RELEASE DATE:
19/06/2014
RUN TIME:
1HR 42MIN
| | |
| --- | --- |
| | CATE BLANCHETT |
| | JONAH HILL |
| | GERARD BUTLER |
| | KRISTEN WIIG |
| | CHRISTOPHER MINTZ-PLASSE |
| | CRAIG FERGUSON |
| | T.J. MILLER |
| | DJIMON HOUNSOU |
| | KIT HARRINGTON |
WRITER/DIRECTOR:
DEAN DEBLOIS
WEBSITE:
WWW.HOWTOTRAINYOURDRAGON.COM
FACEBOOK:
HOWTOTRAINYOURDRAGON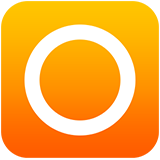 FAST FACTS.

Daniel Lammin

With

the juggernauts that are Disney and Pixar often receiving the most attention, it's easy to forget sometimes just how significant a contribution has been made by Dreamworks to the art of animation. In fact, the scope and variety of their output almost puts Disney and Pixar to shame, with Dreamworks unafraid to push the boundaries and experiment with what animation is capable of and what forms it can take. For their latest offering in the acclaimed Melbourne Winter Masterpieces program, the Australian Centre of the Moving Image (ACMI) have worked with Dreamworks Animation to create a world premiere exhibition showcasing exactly what it is that makes their films so distinct and memorable.

The ACMI exhibitions have been one of the most exciting fixtures of the Melbourne Winter Masterpieces seasons, and the Dreamworks Animation Exhibition is no exception. To begin with, it has been beautifully curated, with the artwork and interactive material intelligently laid out in a manner that shows them at their best and makes them easily accessible. It's a strange thing to comment on, but the layout of the exhibition is spacious enough to accommodate for the inevitably large crowds that will go through without making it overwhelming for patrons and obscuring the displays.

The material of offer covers the full scope of the history of the company, from the early days of 'Antz' and 'The Prince of Egypt' to their recent and upcoming films such as 'Mr Peabody & Sherman' and 'How To Train Your Dragon 2'. Every step of the production process is covered, with supporting material such as concept art, character sculptures and research material. A number of intelligently designed interactive displays place you right inside the workspace of the animators, allowing us to glimpse their process, including sitting in on storyboard presentations for 'Shrek' or watching a worktable come to life as it works on 'Over The Hedge'.

HOW TO TRAIN YOUR DRAGON 2 3D - TEASER TRAILER

Some of the highlights of the exhibition are the beautiful models of many of the locations from their best films. These include the seaside city of Burk from 'Dragon', the zoo from 'Madagascar' and Shrek's swamp. Most exciting is a model of Gromit's garden shed from 'The Curse of the Were-Rabbit'. Dreamworks has collaborated with Aardman on a number of animated films, and it's a great thrill to see material from those projects, especially as archival material from Aardman is so rare after their archives were destroyed in a fire. You can see the staggering attention to detail in their work, and this only deepens your appreciation for the final films.

However, the real delight of the exhibition is devoted to probably their greatest film, 'How To Train Your Dragon'. Created specifically for this exhibition is a beautiful simulation that allows you to ride Toothless through Burk, while it is constructed around you from script to sketches to the final result. If you visit the exhibition, you can't pass this one by!

Perhaps the most overwhelming aspect of this terrific exhibition is the realisation of how many great films Dreamworks Animation are responsible for. When collected in front of you, it's easy to appreciate just what an impact they have made, and the incredible artistry that has gone into them. Just as they did with Stanley Kubrick, Tim Burton and the video games industry, ACMI have given us a rare and vital opportunity to delve into the world of great artists and build our appreciation of them. It's a credit to the collaboration between ACMI and Dreamworks that made this exhibition possible.

Once it finishes its Melbourne season, the exhibition begins a world tour, and it is sure to delight visitors around the globe.