REVIEW:
FROZEN
Disney returns with an instant classic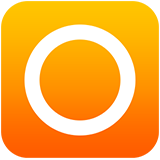 Review.
FROZEN
|
DISNEY RETURNS WITH AN INSTANT CLASSIC
RELEASE DATE:
26/12/2013
RUN TIME:
1HR 42MIN
| | |
| --- | --- |
| | IDINA MENZEL - ELSA |
| | JONATHAN GROFF - KRISTOFF |
| | |
| --- | --- |
| | JENNIFER LEE |
PRODUCER:
PETER DEL VECHO
WEBSITE:
WWW.DISNEY.COM/FROZEN
FACEBOOK:
DISNEYFROZEN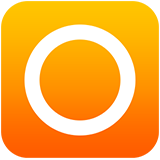 FAST FACTS.

Daniel Lammin
It
appears the fortunes of Walt Disney Animation are finally changing. The past decade hasn't been very kind to the once-great animation house, flawed gems hiding amongst below-average efforts that mostly kept audiences away. The heydays of the 90s were well and truly over. 'Tangled' (2010) saw a slight lift of quality, charming but mostly forgettable, while 'Wreck-It Ralph' (2012) took another step in the right direction, though its middle act derailed it a bit. This year, Disney releases their latest animated effort, the long-delayed 'Frozen'. The great surprise though is that 'Frozen' isn't another step forward for the company. It's a leap.
Anna (Kristen Bell) and Elsa (Idina Menzel) are the royal princesses of the Norwegian kingdom of Arendelle. Though they were close as children, Elsa has distanced herself from her younger sister because of a terrible secret: that she has the power to freeze anything in her reach. On the day of Elsa's coronation as queen, Anna confronts her about her absence, setting off Elsa's powers. Horrified and scared, Elsa disappears off into the mountains. Leaving the dashing Prince Hans (Santino Fontana) to protect the kingdom, Anna pursues her sister, aided by a loner ice merchant named Kristoff (Jonathan Groff) and his pet reindeer Sven.
From literally the moment it begins, 'Frozen' makes it very clear that this is not like anything Disney has made in a long time. There are no pop-culture references, and no attempts to appeal to the lowest common denominator. This is Disney in classic mode, recalling such classics as 'The Little Mermaid' (1989) and 'Beauty and the Beast' (1991) in its artistry and its storytelling. It isn't as good as those films, but it's certainly the closest Disney have come to it in over a decade. The animation is stunning, but most of the credit for this should go to Michael Giamo, the production designer, who has crafted a magical yet grounded reality with Arendalle and the surrounding mountains. It was also Giamo who suggested the film be made in the Cinemascope widescreen format, hearkening back to the scale of 'Sleeping Beauty' (1959). By opening up the size of the screen, it lends 'Frozen' a terrific cinematic feel, placing the characters amidst the glorious Norwegian environments.
Then again, Disney has never really slacked off with the artistry. Where they usually fall down is the story, and thankfully, 'Frozen' has one of the stronger screenplays they've concocted in a while. There are a few lame moments that fall flat, but by and large, far less than we've come to expect. It's also bolstered by the screenwriter, Jennifer Lee, co-directing the film with veteran Chris Buck (the first time a woman has directed a Disney Animation feature film), and rather than keep the film moving along at a frenetic pace, they take their time with the story, allowing character detail to blossom. The rhythm is certainly slower than most Disney films (making this among the longer films in the Disney canon), but it never feels plodding. There's a strong sense that there's something else going on under the surface of this film, that it actually has something new and distinct to say. 'Frozen' takes the concept of true love and looks at the idea from a perspective so obvious that it's almost unexpected. This feels like a mature film for a studio that has spent so long chasing the quick gag and dependable merchandising opportunities. It's also so strongly a film about women, and not at all in a self-conscious way. The relationship between Elsa and Anna is the centre of this film, and this finally gives a Disney film something new to say. It recalls the mother-daughter dynamic Pixar attempted with 'Brave' (2011), though with much more success here.
What also makes 'Frozen' noteworthy is the music. There have been attempts at reviving the animated musical, but not to this extent since 'The Princess and the Frog' (2009). The songs have been composed by Robert Lopez and Kristen Anderson-Lopez, who worked on 'Avenue Q' and 'The Book of Mormon'. They might not be up to the Ashman-Menken standard, but they're mostly charming and occasionally brilliant. The opening number is stirring and distinct, and the comedy numbers are terrific. We also finally have a new Disney ballad in 'Let It Go', and it's a doozy! The songs are supported by a beautiful score by Christophe Beck, who always has the Norwegian roots of the story close at hand.
From literally the moment it begins, 'Frozen' makes it very clear that this is not like anything Disney has made in a long time.
The film is filled with a collection of mostly terrific characters, headed by the feisty and passionate Anna. She's the livewire opposite to anxious and contained Elsa, and gives the film a lot of its drive, aided by a great performance by Kristen Bell. Elsa is slightly less successful, mostly due to the miscasting of Idina Menzel, whose voice never quite fits the film. Prince Hans is instantly charming and easy to fall for, but gets swept away easily by Kristoff, probably the strongest character in the film. Endlessly fascinating, and voiced brilliantly by Jonathan Groff, he's the real heart of the film and, most importantly, a character who knows when to get out of the way. Elsa's powers also bring to life a snowman named Olaf, but what could have been a deplorably annoying sidekick turns out to be an absolute delight. Bolstered by a great performance by Josh Gad, he's the comic heart of the film. While the central characters are uniformly excellent, the supporting characters are mostly forgettable, and you can't help thinking the film might actually have been stronger without them.
The journey has been long for this adaptation of the Hans Christian Anderson fairytale. It constantly changed hands and casts, dealing with delay after delay. It looks like the effort, though, might have actually been worth it. 'Frozen' has a lot of flaws, and doesn't always hit the mark, but it has more hits than misses than any Disney film in a very long time. The beautiful artistry is coupled with a narrative and characters worthy of it, as well as wonderful songs and a genuine beating heart. Disney has set the a new bar for themselves, knocking at the door of Pixar to tell them they've come back, and hopefully 'Frozen' is a sign of great things to come.
Ladies and gentleman, the House of Mouse is back.