REVIEW:
HALF OF A YELLOW SUN
Love, war and justice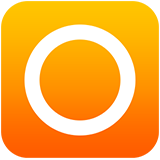 Review.
HALF OF A YELLOW SUN
|
LOVE, WAR AND JUSTICE
RELEASE DATE:
27/03/2014
RUN TIME:
1HR 51MIN
| | |
| --- | --- |
| | THANDIE NEWTON |
| | ANIKA NONI ROSE |
| | JOSEPH MAWIE |
| | JOHN BOYEGA |
WRITER/DIRECTOR:
BIYI BANDELE
PRODUCER:
ANDREA CALDERWOOD
SCORE:
BEN ONONO & PAUL THOMSON
WEBSITE:
WWW.HALFOFAYELLOWSUN.COM.AU
TWITTER:
@HOAYSMOVIE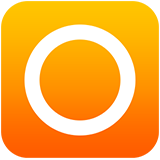 FAST FACTS.

Kate Smith
Conflicts
and historical events that profoundly shape nations and cultures are often overlooked in the realm of Australian pop-culture. Now and then, we see a film or documentary that reminds us of how lucky we are as a nation. 'Half of a Yellow Sun' may seem like another love-amongst-the-ruins-of-war movie, but it is so much more than that.
Based on the best-selling novel by Chimamanda Ngozi Adichie, 'Half Of A Yellow Sun' grabs you right from the start with vintage news footage and classy 60s-style opening credits. The background is set up quickly for the audience, and the news footage technique keeps us abreast of the situation surrounding the characters throughout the narrative.
This is a story about the things we do for, and to, those we love. Beautifully shot, 'Half of a Yellow Sun' is set against the stunning location and bright, spirited colours of 1960s Nigeria; a nation of optimistic people enthusiastically building their newly independent nation.
SWITCH: 'HALF OF A YELLOW SUN' TRAILER
We follow twin sisters Olanna and Kainene from their return to Nigeria from the UK, through to the end of the Nigerian civil war some years later. The relationships between the sisters and their lovers form an emotional story against the background of the war between Nigerian tribes.
The twins come from a very wealthy family, but the war causes them to end up sheltering in a refugee camp. The change in their circumstances is striking, and so is the way in which each sister reacts to it. Kainene is a seemingly cold, calculating and clever woman, who still dresses to the nines while bartering for food for her fellow refugees. Anika Noni Rose gives her a grating drawl over her British accent that emphasises her detached manner. Her emotions are so subtle that it is a shock when she finally lashes out. Thandie Newton, on the other hand, wears Olanna's heart on her sleeve. We really feel her heartbreak when she witnesses the murder of family members, and her realisation that she can't have children.
The violence of the civil war is penetrating, as even though we feel the tension, we're shocked at its sudden barbarity.
Chiwetel Ejiofor's ('12 Years a Slave') performance is superb, and John Boyega as devoted houseboy Ugwu deserves a mention. The violence of the civil war is penetrating, particularly a scene in the airport, as even though we feel the tension, we're shocked at its sudden barbarity. Joseph Mawle, as Kainene's lover Richard, delivers a gut-wrenching reaction to the senseless violence he sees there.
The colours and rhythm of Nigeria and the passion of the people are used to great effect by first-time director Biyi Bandele, who also wrote the screenplay. Bandele also uses interesting effects to orient the audience, such as briefly overlaid maps to show the characters' journey as they flee the oncoming army. Nigerian music lends a sense of energy and joy; the score elsewhere in the film is subtle.
Issues of racism, identity, colonialism and social justice are touched on, and give us pause. Infidelity, tribal tradition and feminism all appear, but are secondary to the love stories between the sisters and their men, and their relationship to each other.