REVIEW:
THE HOBBIT: AN UNEXPECTED JOURNEY

A supreme adventure film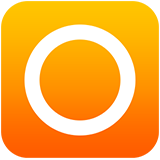 Review.
THE HOBBIT: AN UNEXPECTED JOURNEY
HOME ENTERTAINMENT REVIEW
RELEASE DATE:
01/05/2013
RUN TIME:
2HR 49MIN
| | |
| --- | --- |
| | IAN McKELLEN - GANDALF |
| | ANDY SERKIS - GOLLUM |
| | CATE BALANCHETT - GALADRIEL |
| | BENEDICT CUMBERBATCH - SMAUG/NECROMANCER |
| | STEPHEN FRY - MASTER OF LAKETOWN |
| | EVANGELINE LILY - TAURIEL |
| | HUGO WEAVING - ELDRON |
| | LUKE EVANS - BARD |
| | ORLANDO BLOOM - LEGOLAS |
| | |
| --- | --- |
| | PHILIPPA BOYENS |
| | GUILLERMO DEL TORO |
| | PETER JACKSON |
WEBSITE:
WWW.THEHOBBIT.COM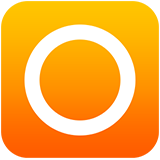 FAST FACTS.

Daniel Lammin
'The
Hobbit: An Unexpected Journey' held the unenviable position of being the most anticipated film of last year, as well as the one everyone was ready to complain about. Not only was it adapting one of the most beloved books of all time, but following on from one of the most beloved films of all time - you could already hear the knives coming out as the film opened around the world. What makes this so disappointing is that, of all the highly anticipated blockbusters last year, it was the only one, apart from 'Skyfall', that delivered on its promises.
Sure, Peter Jackson's decision to expand the modest book into a full-blown trilogy was a strange one, but if this first installment tells us anything, it's that his decision wasn't as foolish as it may have seemed. By filling out the narrative with further history of Middle-Earth, the dwarves and the One Ring, he allows us to explore areas of this intriguing universe we hadn't been able to before, and explain how this story is itself an integral part of the much grander narrative of 'The Lord of the Rings' (2001-2003). It's also an arguably more enjoyable film, taking full advantage of the rollicking adventure of the book to craft something lighter and wittier than the previous trilogy. The performances are just that little bit bigger, that little bit more playful - as they should be. If Jackson intends for this to lead into his original trilogy, it would be inappropriate to delve into the same dark psychological depths, not only because of this trilogy's destination, but because that wouldn't do justice to the book itself. 'Rings' is essentially a tragedy, and 'The Hobbit' was always going to have to be tonally different. There are no life-or-death stakes at play here. Instead, it expands on the theme of home and belonging, and finding where you fit in the world around you. Tolkien's masterpiece was intended for young audiences, and while 'Rings' had a wide enough appeal to please children as well as adults, this film is more inclusive of them. 'The Hobbit' is a part of childhood and holds the kinds of messages the best stories for children have to tell, and the filmmakers are more than aware of this.
THE HOBBIT: AN UNEXPECTED JOURNEY - TRAILER
With most of the same creatives returning from the 'Rings' trilogy, 'An Unexpected Journey' is just as technically breathtaking, if not more so. Rather than a sense of "been there, done that", the craftsmanship of the film has more a sense of confidence. They know they can do this kind of film, so there's no sense of learning as they go. Jackson and his team took big risks on 'Rings' that paid off, so he can afford to take just as many and even bigger risks here, and the Oscar-winning director hasn't made a film crafted with this much confidence since the original trilogy. The action is still exhilarating, the quiet moments of drama are still moving, the comedy is still (arguably more) raucous. And once again, he has assembled an absolutely terrific ensemble of actors, led by the experience and wit of Ian McKellen as a much more playful Gandalf, and Martin Freeman as the everyman heart of the film, the put-upon Bilbo Baggins thrust into an adventure bigger than he ever imagined.
Many complaints have been levelled at 'An Unexpected Journey' - that the beginning is too long, the action is often unnecessary, that it isn't enough like the book, that it isn't enough/too much like 'The Lord of the Rings'. In the end though, the flaws in this film are the same as in that revered original trilogy, and just as worthy of overlooking. 'An Unexpected Journey' is an absolute rollercoaster of a film, easily the best of the major films of last year, and a cracker of an opening to a trilogy that promises to be as thrilling and intriguing as its predecessor. Perhaps, when the final film is released in two years time, this first instalment will be properly appreciated and understood, when all the threads of Jackson's tapestry finally come together. Until then, it stands as both a supreme adventure film and an infuriating teaser for what is to come.
With most of the same creatives returning from the 'Rings' trilogy, 'An Unexpected Journey' is just as technically breathtaking.
PICTURE & SOUND
It should be no surprise that Warner's 1080p 2.35:1 transfer and DTS-HD MA 5.1 track are perfect. There was never any question they were going to be. 'The Hobbit' was shot in 5k, and even though Blu-ray cannot possibly achieve the same level of clarity and detail, this disc shows just how close Blu-ray can come to it. The audio is, of course, robust and dramatic, and the speakers shake with the ferocity of the sound design and Howard Shore's terrific score.
The more pressing question is: what version of the film have we got? The most controversial aspect of 'The Hobbit' was Jackson's decision to film it in 48fps, a decision that has been constantly debated over. The higher frame rate is an attempt to bring film closer to reality, and also to eliminate the loss of light and colour that comes with 3D. For its home video release, we have 'An Unexpected Journey' in 24fps, which is not strictly Jackson's vision, but is visually more in line with the visual quality of 'Rings'. As far as I know, the same can be said of the 3D Blu-Ray release. Home theatre technology isn't quite up to the challenges of 48fps yet, so much like with 'Avatar', we might have to wait for the technology to catch up before that version of the film becomes available.
SPECIAL FEATURES
Before we start complaining about the fact that all we got for this release were the video blogs that were posted online and a few trailers, let's remember two things. First: we know there is going to be an Extended Edition with hours and hours of making-of material and extras included; we've always known this, so there's no use complaining. And second: while we've seen it all before, the video blogs run in total for two hours, so essentially we have a rather terrific two-hour documentary filled with immediate, rough footage of the making of the film, post production and the premiere. They're wittily made, cover unusual and fascinating material and feature interviews with all the major players. Yes, we have to wait for the motherload, but we know it's coming, and if the Extended Editions of the 'Rings' films told us anything, it'll be worth the wait. For the time being, this is still a much better set of special features than most films get.