REVIEW:
MARGIN CALL
Fat cat bankers with human faces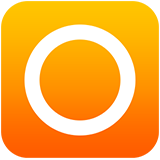 Review.
MARGIN CALL
|
FAT CAT BANKERS WITH HUMAN FACES
RELEASE DATE: 
15/03/2012
| | |
| --- | --- |
| | PAUL BETTANY - WILL EMERSON |
| | ZACHARY QUINTO - PETER SULLIVAN |
| | PENN BADGLEY - SETH BREGMAN |
| | SIMON BAKER - JARED COHEN |
| | STANLEY TUCCI - ERIC DALE |
| | DEMI MOORE - SARAH ROBERTSON |
DIRECTOR: 
J.C. CHANDOR
WRITER: 
J.C. CHANDOR
WEBSITE: 
WWW.MARGINCALLMOVIE.COM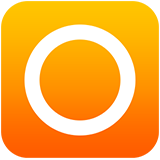 FAST FACTS.

Jess Fenton

Set

in the all-too-real world of Wall Street, a world many work in, less understand and one we ALL feel the effects of - 'Margin Call' is the feature film debut from writer/director J.C. Chandor which tells the tale of what is supposedly the fictionalised Lehman Brothers Investment firm. Set in 2008 over a 24 hour time period in early days of the GFC, when no-one knew we were even in a GFC but they were about to find out - the hard way.

When junior risk assessment analyst Peter (Zachary Quinto) is handed a program by his newly retrenched boss Eric (Stanley Tucci) that calculates the company's current demise, Peter is quickly called to action, bringing in his friend and fellow analyst Seth (Penn Badgley) and senior Will (Paul Bettany) to figure out what to do with this information. One by one, climbing the ranks (Simon Baker, Jeremy Irons), people are woken up in the middle of the night, the wee hours of the morning and well into the following day, and brought in to devise a solution. A solution that isn't pretty and will bring everyone's survival skills, loyalty and morals into question.

The film strives to give human faces to the oh-so-easy to hate fat cat bankers; it portrays its characters as workaholics who just happen to earn more money than should be allowed and who indulge in a little decadence with blowing-off-steam benders, fancy cars and houses or apartments with coveted Manhattan addresses - filling their lives with material wealth as a way to justify their work hours, habits and means. With this, the film chooses to focus more on the moral implications brought about by actions rather than the financial ones.

'Margin Call' also beautifully portrays the black and white of the financial world; the winners versus the losers, the rich versus the poor, those who are in-the-know versus those who aren't. The characters comes across as layered and multifaceted creatures - while motivated by money and power, they still find themselves at home at night, lonely, drunk and/or snuggled up to their pets.

Chandor takes you up close and personal with every management level in this firm - all the way to the top - and allows the film's audience full access to each and every decision made throughout this 24 hour period - lousy with greed, backstabbing, despair and fear so real you can see the beads of sweat forming on upper lips across the screen.

The whole cast deliver stunning performances, with Jeremy Irons lighting up the screen in his role as John Tuld, the smiling assassin and captain of this sinking ship - a part played with wicked joy and abandon by the Oscar winner. Simon Baker, Kevin Spacey and Paul Bettany lead the rest of outstanding ensemble cast who contribute to the films success and charisma.

While the film seems to flounder a little around the 45 minute mark, it quickly settles into its closing pace and keeps the audience planted firmly in their seats. As a story whose real life consequences still hang in todays air, the films relevance makes it that much more engaging and enthralling. Definitely a movie for those who felt the punch and sting of the GFC and those still wondering about this too-big-to-fail syndrome.