REVIEW:
MISSION IMPOSSIBLE: GHOST PROTOCOL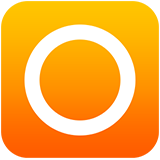 Review.
MISSION IMPOSSIBLE: GHOST PROTOCOL
MISSION: IMPOSSIBLE: GHOST PROTOCOL - TRAILER 1

Daniel Lammin

With

the spy genre in the serious hands of Jason Bourne for the last decade, the new installment in the 'Mission: Impossible' franchise comes as a welcome alternative. While most genre films strive for realism and grit, what we're offered here is a popcorn-flavored surprise - big, brassy, and terrific fun.

Putting aside the more human elements explored in J.J. Abrams' impressive third offering, 'Ghost Protocol' goes in with all barrels blazing, as Ethan Hunt (Tom Cruise) and his team fly under the radar after a botched mission in the Kremlin leaves Russia and the United States on the brink of war. With the U.S. President enacting Ghost Protocol, rendering the Mission Impossible Force (MIF) non-existent, the race is on to stop a rogue terrorist from creating nuclear chaos, without any intelligence support or backup. It's exactly the kind of light storytelling we all like to complain about, but secretly love when the lights go down.

Cruise and Abrams act as producers for the forth outing of the franchise, while animation director Brad Bird takes the helm. While Bird might seem an odd choice as first - his work with Pixar includes arguably the greatest action film of all time, 'The Incredibles' - he's an unusual yet obvious decision. Joining Cruise's team onscreen are Jeremy Renner ('The Hurt Locker') and Paula Patton ('Precious'), along with 'M:I3' returnee Simon Pegg ('Shaun of the Dead'). Fulfilling villain duties is Michael Nvqvist, making his Hollywood debut after his work in the Swedish version of 'The Girl with the Dragon Tattoo'.

In his role as producer of the series, Cruise has intended for each new installment to be distinct from its predecessors, allowing the director to find their own film, rather than fit within the conventions already established. While much of the DNA of 'Ghost Protocol' can be traced back to Abrams, this is certainly the most entertaining film in the series, possibly the best since Brian DePalma's original. Brad Bird has delivered a lean, rollicking film, seeking the perfect balance between character and action. While it doesn't always strike this mark perfectly, the non-stop rhythm of the film doesn't allow you much time to ponder over the holes.

  As you would expect, 'Ghost Protocol' barrels along from one action set-piece to another, including an impressive pre-credit jail break, but as the film continues to climb from one unbelievable situation to the next, it never allows itself to be taken too seriously, keeping its tongue firmly in its cheek. It is helped along by a charismatic performance by Cruise, with Bird wisely allowing him to show off his terrific comic timing. The supporting cast, especially Pegg, are also impressive, even when faced with some hammy dialogue.

  The stand-out action sequence, and probably one of the best in years, is Ethan's ascent of the Burj Khalifa in Dubai, the tallest man-made structure ever built. To give too much away about this sequence would only ruin much of its surprise, but if you can, see the film in the IMAX format. Much like Christopher Nolan had with 'The Dark Knight', sequences of Ghost Protocol were shot with the large-format IMAX camera, and while most of its use in the film is unnecessary and cosmetic, it all pays off with the Dubai sequence, probably one of the best uses of the format in Hollywood filmmaking so far. I have always found this 'trick' far more impressive than the 3D trend, and this is just more evidence to support that. I dare anyone not to be biting their nails and gripping their arm rests by the end of this scene - worth the ticket price alone.

An attempt to create human drama between Hunt and Renner's Agent Brandt falls slightly flat, especially in the film's rushed final scene, and while this worked beautifully in the third film, there is little room between the snap and pop of Bird's film for sentimentality. Michael Nvqvist is also criminally underused as terrorist Kurt Hendricks. Every second he appears is arresting and delicious, and he is certainly missed when not on-screen. Michael Giacchino is in charge of the score once again, and while this is nowhere near as impressive an effort as his work on 'The Incredibles', he creates a dependable, though unremarkable, musical landscape for the film.

Wearing its entertainment value on its sleeve, 'Mission Impossible: Ghost Protocol' calls back the days where chasing dastardly villains through exotic locations used to be a lot more fun. It is by no means a perfect action film, but in a year of franchise reboots and sequels leaving many disappointed, it goes a long way to making up for what has been so lacking this year - good, old-fashioned entertainment.