REVIEW:
MORGAN
Clever sci-fi that suffers by comparison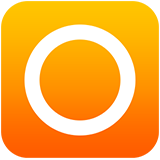 Review.
MORGAN
|
CLEVER SCI-FI THAT SUFFERS BY COMPARISON
HOME ENTERTAINMENT REVIEW
RELEASE DATE:
15/02/2017
RUN TIME:
1HR 30MIN
| | |
| --- | --- |
| | ANYA TAYLOR-JOY |
| | ROSE LESLIE |
| | BOYD HOLBROOK |
| | MICHELLE YEOH |
| | JENNIFER JASON LEIGH |
| | PAUL GIAMATTI |
| | |
| --- | --- |
| | MICHAEL SCHAEFER |
| | RIDLEY SCOTT |
SCORE:
MAX RICHTER
WEBSITE:
WWW.WHATISMORGAN.COM
FACEBOOK:
MORGANTHEMOVIE
TWITTER:
@MORGANMOVIE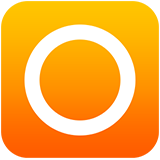 FAST FACTS.

Daniel Lammin
With
science continuing to close the divide between the artificial and the natural, we're seeing another resurgence of films dealing with the question of artificial intelligence. It's been the basis of some of the great films in cinema ('Metropolis', 'Blade Runner', 'A.I. Artificial Intelligence'), and the latest take is Luke Scott's 'Morgan', a twisted little tale that certainly earns points for craft and entertainment, but not necessarily for contributing something new to the conversation.
Lee Weathers (Kate Mara) is sent by the corporation she works for to do a risk assessment on a piece of artificial intelligence being developed by a team of scientists secretly in the wilderness. Named 'Morgan' (Anya Taylor-Joy), the entity has started to display violent behaviour which has put the experiment at risk, but with the team growing closer and closer to success with Morgan, Lee may have more resistance to her presence than she expects.
There's much to admire about 'Morgan' before it starts to feel a tad derivative. Luke Scott does a sterling job with Seth W. Owen's screenplay, crafting a well-paced and handsome thriller that takes advantage of the contrast between Morgan's artificial world and the natural beauty around her. It also has a terrific cast, Kate Mara continuing to impress along with a supporting cast that includes Rose Leslie, Michelle Yeoh, Boyd Holbrook, Toby Jones and Jennifer Jason Leigh. It never overstays its welcome and moves with precision and energy. The problem is, it all feels very familiar. What it offers in the questions it asks about the nature of artificial intelligence have been asked before, and more eloquently so. It's also impossible to talk about the film without relating it to Alex Garland's Oscar-winning 'Ex Machina', a superior film with many narrative and aesthetic similarities. The two films were released very closely together, and simply by Garland's film being released first, 'Morgan' is robbed of the chance to demonstrate any of its originality. It may be purely circumstance that has gotten in the way of the film, an admirable and handsome facsimile of better films but what feels like a facsimile nonetheless.
In the end, 'Morgan' works far better as a really solid, genuinely entertaining sci-fi thriller than a musing on the nature of humanity. The strength of the filmmaking and the cast ultimately overcome most of the short-fallings in the material, and while it does suffer in comparison to 'Ex Machina', it's actually a more purely entertaining film than Garland's. There are some terrific twists, some great set-pieces and some genuinely solid work from a great ensemble cast. It might not require you to switch your brain on as much as you'd probably like, but it's still a great little piece of entertainment regardless.
PICTURE & SOUND
The 1080p 2.39:1 transfer captures the careful visual choices made by Scott and cinematographer Mark Patten, ones that give the film a more organic look than you would expect. There's a texture to the image, particularly with the way it play with light, that moves away from the cold sheen of most sci-fi films, and that quality gives the transfer an intriguing quality. Colours are subdued and detail across the board is excellent. The disc also comes with a DYS-HD MA 7.1 track that is (again) not what you would expect, more subtle and immersive than bombastic. Everything is beautifully balanced though, capturing the careful technical craft in the film.
In the end, 'Morgan' works far better as a really solid, genuinely entertaining sci-fi thriller than a musing on the nature of humanity.
SPECIAL FEATURES
The disc comes with a small selection of extras, though many of them don't relate directly to the making of the film. 'Modified Organism: The Science Behind Morgan' (19:40) looks at the science that inspired the film, with interviews with scientists and the filmmakers. 'Loom' (20:27) is a short film Scott made before 'Morgan' that includes many visual and thematic similarities, while we also get a series of deleted scenes from the main feature (6:03), both complemented by commentary by Scott. The other main feature is a commentary by Scott on the film itself. The set is rounded off with a gallery and a collection of the film's trailers.