REVIEW:
MR TURNER
Mike Leigh's portrait of a great artist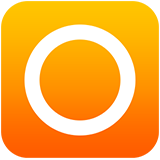 Review.
MR TURNER
|
MIKE LEIGH'S PORTRAIT OF A GREAT ARTIST
RELEASE DATE:
06/05/2015
RUN TIME:
2HR 30MIN
| | |
| --- | --- |
| | JAMIE THOMAS KING |
| | ROGER ASHTON-GRIFFITHS |
| | ROBERT PORTAL |
WRITER/DIRECTOR:
MIKE LEIGH
SCORE:
GARY YERSHON
WEBSITE:
WWW.FB.COM/MRTURNERFILM
TWITTER:
@MRTURNERFILM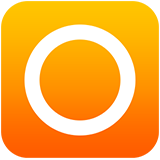 FAST FACTS.

Daniel Lammin
Acclaimed
director Mike Leigh has found another classic on his hand with 'Mr Turner', his meditative look at the influential British artist J.M.W. Turner. Bolstered by numerous awards and nominations - particularly for Timothy Spall's performance as Turner - the film has ushered in something new for the director, something as visually rich as the characters he has created for so many decades. But for those expecting a Wikipedia biopic full of nuggets of information you can rattle off to people about the artist, 'Mr Turner' might come as a bit of a surprise.
Rather than taking in the entirety of Turner's life and work, Leigh focuses on the second half of his life, and three important relationships that defined it – with his father William (Paul Jesson), his last wife Sophia Booth (Marion Bailey) and his mysterious relationship with his housekeeper Hannah Danby (Dorothy Atkinson), which the film merely hypothesises on. Turner worked at a time when the art world in England was in a state of flux, and he sat somewhere between the old world and the new. Divorcing himself from the politics of the art world, the Turner that Leigh and Spall present is a man driven solely by artistic pursuit, who sees the world around him with a keen and distinctive eye.
Even with the period setting, Leigh still manages to bring his uniquely domestic texture to the film, to the point where you could hardly call the film a "costume drama". It's remarkable how natural and modern the nineteenth century feels in 'Mr Turner', each person simply existing rather than being a moving figure in a painting. This degree of naturalism is something so rare in period films. What makes this quality all the more impressive is the fact that, on a technical level, the visuals in 'Mr Turner' are absolutely staggering, cinematographer Dick Pope somehow pulling off the miracle of imbuing every frame of the film with the quality of colour and light that make Turner's paintings so distinctive. His greatest works from the period are brought to life, but within the narrative they never seem like showing off. Timothy Spall takes full opportunity with this role of a lifetime, but much like the visuals, he keeps his work subtle and detailed. Turner is a cantankerous toad of a man, but Spall's natural charisma makes him a far more hypnotic character than he would have been in other hands. The same can be said of Dorothy Atkinson's performance. Hannah is as much an enigma in the film as Turner, so you're instantly drawn to her roughness in much the same was Turner is. All the performances from Leigh's impeccable ensemble are brilliant, but Spall and Atkinson have concocted some sort of black magic.
It's remarkable how natural and modern the nineteenth century feels in 'Mr Turner'.
'Mr Turner' is far more content to ponder on the life of its famous subject than provide a convenient narrative of his life, and I for one am all the more glad for it. You might not know many facts about him afterwards, but you'll understand the soul of the man and the time he existed in, and that's all the more important. It should be no surprise that Mike Leigh has another classic on his hands, and also offered a fresh perspective on the biopic and the period film at the same time.
PICTURE & SOUND
'Mr Turner' is the kind of film that Blu-ray was meant for, and the film looks absolutely stunning in this 1080p 2.35:1 transfer from Transmission. The colours are rich and vibrant, and the detail is beautifully clear, not only with the production design but with the extraordinary make-up. Equally rich is the DTS-HD MA 5.1 track, though the subtle sound design and Gary Yershon's haunting score never overwhelm. The sonic environment created for the film is beautifully balanced in this track, a perfect complement to the gorgeous visuals.
SPECIAL FEATURES
Unlike most of their releases, Transmission has included a few great features for this Blu-ray release. 'The Many Colours of Mr Turner' (31:50) is a surprisingly thorough look at the development and making of the film, featuring interviews with all the key artists. As well as discussing Leigh's world-famous working methods, you also get a look at the research that went into recreating Turner's home and working environment. There's also a wonderful commentary from Leigh where he goes into further detail about the making of the film. There's also a short deleted scene (1:10). A few features are missing from the U.S. release, but what we have is exciting nonetheless and a perfect complement to the film.