REVIEW:
SAVE YOUR LEGS!
We don't like cricket, we love it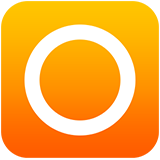 Review.
SAVE YOUR LEGS!
|
WE DON'T LIKE CRICKET, WE LOVE IT
RELEASE DATE:
28/02/2013
RUN TIME:
1HR 32MIN
| | |
| --- | --- |
| | BRENDAN COWELL - RICK |
| | DAMON GAMEAU - STAVROS |
| | PALLAVI SHARDA - ANJALI |
| | BRENTON THWAITES - MARK |
| | DAVID LYONS - THE PRINCE |
| | |
| --- | --- |
| | ROBYN KERSHAW |
SCORE:
CORNEL WILCZEK
WEBSITE:
WWW.SAVEYOURLEGS.COM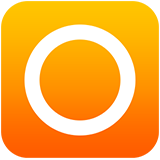 FAST FACTS.

Jess Fenton
For
decades, we've been subjected to movies about baseball, basketball, hockey and football. On occasions, Australia has put their hat in the ring, tackling AFL with films like 'The Club' and the soon the be released 'Blinder' - but now it's cricket's turn with 'Save Your Legs!', penned by actor/writer Brendan Cowell.
Directed by Boyd Hicklin, the same man that brought us the documentary film of the same name back in 2005. This time around, the story has been given the Hollywood treatment, the Bollywood treatment and a whole lot of laughs.
Teddy Brown (Stephen Curry) is a dreamer, a cricket tragic and the President of the Abbotsford Anglers, a D-grade park cricket club. Sensing his team and best friends are slipping away as they one by one find families and new interests, Teddy seizes an opportunity, with the help of some creative manipulation) and an undeniable passion, to wrangle a tour of India for himself and the Anglers. The clash of cultures, the pains of reality and a group of larrikins away from their wives and children make for an interesting and tickling combination.
SWITCH: SAVE YOUR LEGS - TRAILER
Each laugh gets a knock for a six, with rarely a sticky wicket in sight. The puns and wordplay around a character called Stav particularly are always a shiner, and the brotherly chemistry between the boys is flawless. Yet among the laughs and camaraderie, there are some serious points to be made about responsibility and growing up; they're a little thin, but the points are still made nonetheless.
An enjoyable trip through life and India with no precursory knowledge of cricket required, this is fun and highly enjoyable film, with a Bollywood version of 'I Don't Like Cricket' to cap it all off.