REVIEW:
SNOW PATROL
Live and stripped back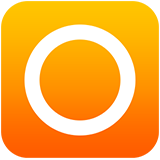 Review.
SNOW PATROL
|
LIVE AND STRIPPED BACK
BAND:
SNOW PATROL
| | |
| --- | --- |
| | JONNY QUINN |
| | NATHAN CONNOLLY |
| | PAUL WILSON |
| | JOHNNY MCDAID |
FORMED:
1993
FROM:
DUNDEE, SCOTLAND
SOUND:
ALT ROCK / INDIE ROCK
WEBSITE:
WWW.SNOWPATROL.COM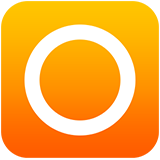 FAST FACTS.

Charliedavid Page

Snow

Patrol are a band whose music is hard not to enjoy. They produce their own unique rock-pop combination and know their place in it. Seeing the band live adds a whole new element into the mix - Snow Patrol know how to appeal to an audience. In one of just two Australian-only acoustic shows, the band took over Sydney's State Theatre to present its latest and greatest tracks in a stripped-back style that still left the audience on their feet, deafeningly cheering for more.

The show began with 'Dark Roman Wine', with the booming electronic organ resonating throughout the room - a sound that would become commonplace throughout the set.

'Final Straw' saw frontman Gary Lightbody grabbing his acoustic guitar. With an absence of drums, the song took on an entirely new and much more tender and peaceful context.

The tribute to Belfast, 'Take Back The City' came next, with Gary on guitar, aggressively strumming out the sentimentality of the song. In contrast, 'This Isn't Everything You Are' saw his acoustic work perfectly matched with his spine-tingling vocals as they reverberated around the room, the audience dead silent in awe.

SNOW PATROL - THIS ISN'T EVERYTHING YOU ARE

Lightening the mood, 'Call Out In The Dark' had the crowd clapping along, and 'Run' allowed the audience to belt out the lyrics at the top of their lungs. The band then gave us 'In The End' and 'Olive Grove Facing the Sea'.

'Open Your Eyes' once again had the crowd singing along, while 'New York' was reduced to a gentle piano and Gary's resounding voice.

A special guest emerged for the Snow Patrol duet, 'Set The Fire To The Third Bar' - our very own Sarah Blasko joined Gary on stage with her stunning voice to play - and easily equal - the part of Martha Wainwright.

The band then delved into some unfamiliar territory, trying out a rendition of their favourite Aussie tune - which happened to be ACDC's 'You Shook Me All Night Long'. It's fair to say this is the only time that song has been played as though it could have been performed in church.

The band took over Sydney's State Theatre to present its latest and greatest tracks in a stripped-back style that still left the audience on their feet.

As the show moved towards its inevitable close, we were given a particularly elegant version of 'Crack The Shutters', and 'Chasing Cars' left the audience chanting for more when the band left the stage.

Their unavoidable return saw Gary dedicate a very touching version of 'Lifening' to his father. The show was brought to a close with the entire audience out of their seats, singing in unison to 'Just Say Yes'.

There's no argument that the songwriting translates perfectly into an acoustic setting. However, the one element that never lets Snow Patrol down is Gary's phenomenal voice. Even in an intimate show, Gary performs like he's still at a full concert gig; his performance is with his entire body, not just his voice - he feels what he sings. With his unkempt hair and imprecise clothing, Gary looks more like someone who should be playing Doctor Who than a music superstar. He also had the crowd laughing along on more than one occasion in between songs ("I'm a lot buffer in my imagination").

Snow Patrol seem to get better every time they perform live. The great news is, they left the stage with promises to return to Australia soon - with the full band in tact. Let's hope they keep up their end of the deal.