REVIEW:
THE AMAZING SPIDER-MAN
Web of heart & soul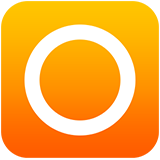 Review.
THE AMAZING SPIDER-MAN
|
WEB OF HEART & SOUL
RELEASE DATE:
04/07/2012
RUN TIME:
2HR 16MIN
| | |
| --- | --- |
| | EMMA STONE |
| | RHYS IFANS |
| | DENIS LEARY |
| | MARTIN SHEEN |
| | SALLY FIELD |
| | IRRFAN KHAN |
| | CAMPBELL SCOTT |
| | EMBETH DAVIDTZ |
| | CHRIS ZYLKA |
| | |
| --- | --- |
| | AVI ARAD |
| | MATT TOLMACH |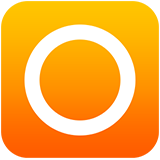 FAST FACTS.

Jess Fenton

It

may only have been five years since our last Spider-Man sighting but lets face it, the embarrassing last installment of the Raimi/Maguire franchise left the audience reeling and begging for a reboot. It's now 2012 and this new series has '500 Days of Summer' director Mark Webb (yes, his name is actually Webb) behind the wheel of this juggernaut with American/British actor Andrew Garfield donning the red and blue onsie, with crowd-pleaser Emma Stone by his side as love interest Gwen Stacy.

While the stories are similar, that can't be helped when the character's history has been jotted down in ink for decades - it's this new approach that really distinguishes the Webb from the Raimi. While the Raimi/Maguire series was a box office phenomenon, its films chose to focus on Spider-Man who just happened to be the unlikely Peter Parker, struggling to balance the two lives with an extra dose of some serious sense of responsibility. Webb's Spider-Man takes a deep and refreshing look at Peter Parker, the boy behind the mask. Peter's following the course of atonement in this reboot, while also battling personal demons as he continues to suffer from the effects of the unresolved disappearance of his parents when he was just a child.

SWITCH: THE AMAZING SPIDER-MAN -
TRAILER 2

This Spider-Man film may be noticeably missing the "wow" factor of the past - it's certainly a nice change of pace, especially for an audience faced with an abundance of "wow" factor in recent years, and have forgotten the power of the good story and great characters. Also missing is the more palatable humour of the past efforts but it has something more - humility, heart and sincerity.

This Spider-Man film may be noticeably missing the "wow" factor of the past, but it has something more - humility, heart and sincerity.

The entire cast is stellar with Garfield and Stone's undeniable and luscious chemistry keeping the audience transfixed as they navigate their relationship in not the old fashioned way. Rhys Ifans is a terrific baddie whose motivations are more legitimate than simply "because I can". Danis Leary as Captain Stacy, Sally Field (remember her?) as Aunt May and the always terrific Martin Sheen as the ill-fated Uncle Ben round out the impressive cast.

It may not boast the intoxicating excitement of its predecessor, but it's got something else and it's well worth a look.