REVIEW:
THE LUMINEERS
Setting a shining example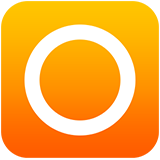 Review.
THE LUMINEERS
|
SETTING A SHINING EXAMPLE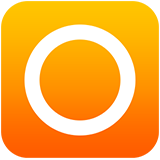 FAST FACTS.

Charliedavid Page

The

first offering from The Lumineers' self-titled debut album, 'Ho Hey', has been echoing around the expanse of cyberspace and over airwaves for the past few months, teasing us with what might be in store on an LP from this unconventional band.

Curiously, the first single is well and truly buried on the album (not surfacing until the fifth track), giving way for numerous other songs to shine. Things kick off with the rollicking 'Flowers In Your Hair', 'Classy Girls' is a modern tale of love in a bar, while being referred to as the 'Dead Sea' is, in fact, quite a compliment in the context of the song of the same name.

In addition to the exuberant 'Ho Hey' (the beautiful video clip for which can be found on this page), the real standout is the track 'Big Parade', a remarkable, stirring Americanesque number you might have encountered decades ago - a tale to compliment the likes of Don McLean's 'American Pie'.

This is an album that's been stripped back to its essence, whilst retaining a familiarity and warmth. The tunes are delicately handled, with scatterings of instruments throughout - the superfluous is notably absent. The sound is raw and live, giving you a fairly good guess at what The Lumineers might sound like in person. It's the kind of album that makes you want to clap and chant along. The band offers a combination of roots and indie rock, leaning slightly towards the former - which ensures there's some truly toe-tapping tunes in the mix.

This rambunctious trio manage to balance mellowness with vibrancy, sorrow with elation, and poetry with reality.

What really makes this band truly excellent are Wesley Schultz's raspy yet powerful vocals, backed by his two fellow bandmates, Jeremiah Fraites and Neyla Pekarek. This rambunctious trio manage to balance mellowness with vibrancy, sorrow with elation, and poetry with reality.

In a music industry dominated by pop, this is an album that takes a substantial risk, and manages to pull it off. While all on offer may not quite live up to the addictive, floor-stomping 'Ho Hey', the album is raucous enough to ensure The Lumineers will leave a mark in your consciousness.

Like it? Follow it. Follow the The Lumineers' Huddle at the top of this page (you'll have to sign in or join up first) for the latest tour details and news on the band.