REVIEW:
TINKER TAILOR SOLDIER SPY
Classic spy thriller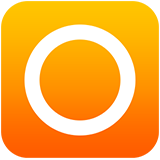 Review.
TINKER TAILOR SOLDIER SPY
|
CLASSIC SPY THRILLER
RELEASE DATE: 
19/01/2012
| | |
| --- | --- |
| | COLIN FIRTH - BILL HAYDON |
| | MARK STRONG - JIM PRIDEAUX |
| | TOM HARDY - RICKI TARR |
| | JOHN HURT - CONTROL |
DIRECTOR: 
TOMAS ALFREDSON
| | |
| --- | --- |
| | PETER STRAUGHAN |
WEBSITE: 
WWW.TINKERTAILORSOLDIERSPY.COM.AU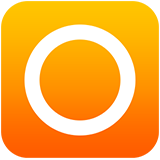 FAST FACTS.

Daniel Lammin

With

the spy genre now being dominated by the Bourne films and a revamped James Bond, Tomas Alfredson's stellar adaptation the John le Carré classic 'Tinker Tailor Soldier Spy' returns the genre to its roots. Taking the place of gizmos and gadgets are double agents, hidden documents and palpable Cold War paranoia, and a labyrinthine plot that, if you work with it, does not fail to satisfy.

It's 1973, and war is being waged between the USSR's KGB and the UK's MI6, nicknamed The Circus. Now-disgraced head of The Circus, Control (John Hurt) entrusts fellow exile, the quiet and unassuming George Smiley (Gary Oldman) with a deadly secret - his suspicion that there is a mole within the four men now running MI6 operations. With the help of young agent Peter Guillam (Benedict Cumberbatch), Smiley works to uncover the mole, and in the process begins to uncover the web of conspiracy infecting the British secret service.

Making his English-language directing debut, Tomas Alfredson brings the same skill he demonstrated in the acclaimed vampire film 'Let the Right One In' (2008) to this most sacred of British spy tales. His London is a world of greys and blues, grimy and dated. The 1970s have never looked more oppressive or beautiful. There is nothing flashy or sexy about this spy world. The men are frumpy and middle-aged, their personal and sexual relationships are doomed for failure when pitted against the demands of The Circus, and more time is spent in windowless buildings than in the field. Alfredson's approach is as minute and exacting as his main character, and reuniting with '...Right One In' cinematographer Hoyte Van Hoytema, the results are surprisingly magical and utterly hypnotic. Every frame is perfectly composed and timed to maximum effect, showing off the terrific production and costume design.

TINKER, TAILOR, SOLDIER, SPY - TRAILER

And the performances... This is where 'Tinker Tailor Soldier Spy' really excels. Every member of the cast is at the top of their game, from the four suspects (Ciarán Hinds, Toby Jones, David Dencik and a surprisingly chilling Colin Firth) to the field agents, Tom Hardy's rough-and-tumble Ricky Tarr, and Mark Strong's tragic Jim Prideaux. In another step in his rise to fame, Benedict Cumberbatch's Peter Guillam provides the perfect counterpoint to the older generations, and delivers some of the films most intense, nail-biting moments.

But at the end of the day, this film belongs to Gary Oldman. His performance as George Smiley is a revelation, probably the finest performance of his career. It is a masterwork of subtlety and precision. The weight of the world sits heavily on his shoulders in every frame. He is a clearly extraordinary mind stuck in the body and existence of a painfully ordinary man, one that can easily disappear into the background. Oldman revels and blossoms in this bleak and unforgiving world, and while the entire supporting cast are terrific, they all happily act as a support to this towering performance.

The incredible work both in-front and behind camera would be enough of a reason to see 'Tinker Tailor...', but it also has a cracking story full of enough twists and turns to keep you guessing. At times, the plot can get a bit too convoluted, but quickly unravels itself for a surprising and moving climax. It is so rare to see a film these days with such a carefully plotted narrative and richly constructed characters. Alfredson has burst into English language film with the same artistry he demonstrated back in Sweden, and has brought some of the best British actors working today along with him. Shockingly, the film has received very little in the way of awards recognition so far - here's hoping the BAFTA Awards and the Oscars change that, particularly for Gary Oldman.

Coupled with Fincher's 'The Girl with the Dragon Tattoo', we are unusually lucky to have two top-grade adult thrillers on our screens at the moment. 'Tinker Tailor Soldier Spy' is not an easy film by any means, and asks its audience to work hard for their payoff, but the effort is absolutely worth it. So go take a stroll through The Circus with Smiley. You won't be disappointed.