REVIEW:
WOLF & CUB
A committed and energetic live return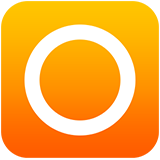 Review.
WOLF & CUB
|
A COMMITTED AND ENERGETIC LIVE RETURN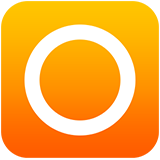 FAST FACTS.

James Cerche
After
speaking
with bandleader Joel Byrne a few weeks ago
and having followed the band since 2008, it was with great pleasure that I witnessed Wolf & Cub's triumphant live return to form. With plenty of expectation riding on this tour, the boys came out to play, appearing ready and willing to stake their claim on local stages once more.
Sydney-based opening act Zeahorse put on a "brutal" display of heavy doom rock that was easily one of the loudest sets I've heard within the confines of the Northcote Social. The four-piece dealt in some serious wall-of-sound type stuff, punctuated cleverly with enough groove and riff hooks to maintain musical interest amongst the feedback. Theirs was a strong set from a definite band to watch.
Wolf & Cub emerged to a warm welcome under the electronic hum of 'Can't Remember The Last Time', the opening track from their recent comeback album 'Heavy Weight'. "Hello Melbourne, it's good to be back," Byrne revealed, "I mean really back." Following a tough four years of reshuffling and DIY work ethic, the revived band delivered their stunning third record last month to positive reviews, and they certainly come out to play on this tour with a clear message in mind. The sounding of their return to the live circuit with a strong set of songs and powerful new lineup made for a passionate and well-thought out set with more than enough moments of real excitement to leave both band and audience feeling satisfied with the encounter.
Melbourne (and particularity the NSC) can often be a difficult crowd to crack open entirely, with most punters preferring to linger far back with a beer rather than getting physical down the front. Despite the lack of physical movement, there was still a lot of love in the room, and the band seemed pleased to be there, all smiles during and between songs.
With plenty of expectation riding on this tour, the boys came out to play, appearing ready and willing to stake their claim on local stages once more.
The night's set list leaned heavily on the new release, with a couple of scattered offerings from their 2006 debut 'Vessels', including a cracking rendition of 'This Mess'. 'Restless Sons' from 'Science and Sorcery' was also given some electric treatment and came across well amongst the chunky, driving 'Heavy Weight' riffs. The new album is certainly packed with some great live moments, although the vocal mixing was a little low, resulting in more than a few of the lyrics getting lost. This slight discrepancy was more than made up for by engaging performances from all four band members, including bassist Wade Keighran's signature move of wiping his bass on the foldback speakers, and Brock Fitzgerald's intense commitment to his various sonic tasks.
This was a charged evening of home bred rock 'n' roll and a successful comeback statement from a band who still, after all these years, deserve your attention. Sexy stuff.