Four lifelong friends read '50 Shades of Grey' in their monthly book club and have their lives changed forever. For these successful and intelligent women, this is not the type of book they typically read, but as they soon find out, inspiration can come in the most unlikely of places.
WATCH 'BOOK CLUB'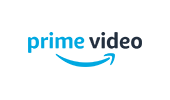 'BOOK CLUB' STORIES
First-time director Bill Holderman has proven he has a lot to learn about women... and comedy... and storytelling. These are four of the most iconic women in cinema, and they deserved so much better.

Win one of five double passes to see 'Book Club' in cinemas.