In celebration of its 50th anniversary, the Australian Film, Television and Radio School - commonly known as AFTRS - has launched a special screening program. Partnering with the National Film and Sound Archive, AFTRS is presenting a range of films directed by their prominent alumni from February to November in 35mm prints. The series, which will take place in the campus theatre, is free to the public, and only a registration of interest for each film is required.
The program's ten films serve as a great spotlight for the talent AFTRS has produced time and time again. The lineup includes films like 'Bright Star', helmed by two-time Academy Award winner Jane Campion, and 'Somersault', Cate Shortland's debut film long before she entered the Marvel universe. And they are only two parts of a diverse assembly of voices that have shaped the makeup of Australian cinema over the last several decades. For any cinephile, there's no better opportunity to see some of Australia's finest works in all their glory.
Before the program's second screening, I spoke with its curator, Frazer Bull-Clark, who talked about how the films were selected, if audiences should expect some surprise appearances, and why he thinks AFTRS has developed so many successful filmmakers. This conversation has been edited and condensed for clarity.
CONNOR DALTON: Where did the idea for this screening program come from?
FRAZER BULL-CLARK: The idea for the program came from the fact that it's the 50th anniversary of AFTRS this year. I'm the collection development librarian at the AFTRS library, and we have hosted screenings in the past couple of years as one-offs in the theatre, where we've borrowed a 35mm print from the National Film and Sound Archive and screened them. We did a Halloween screening of 'Scream', and I think the year before, we screened a print of 'Starship Troopers'. And the thought was we could do something relating to the 50th, and my manager [Hayley Brown] and I were discussing the idea, and then she asked if I could put together a program of 10 films that would be related. So I thought the best thing to do would be things directed by alumni. Then we kind of went from there and put together the program.
DALTON: Could you tell me about the process of working with the National Film and Sound Archive?
BULL-CLARK: Well, once I got that list of titles together, I went into the NFSA collection - just the publicly searchable collection online - and looked up each of the titles that I had on the list and saw if there was a print available to borrow. We already had a bit of a relationship with the NFSA from the other screenings that we'd done. So we'd see whether it was possible to book them all in with them, if they were going to be elsewhere, that kind of thing. But they've been really great to work with, really helpful, and supportive of the screenings.
DALTON: Were there any films you hoped to include but couldn't secure?
BULL-CLARK: Not really, no. There were a few things that nearly made it in, but we might do a screening of another time. We thought it would be fun to do 'Muriel's Wedding', but we were trying to get a mix of different years and periods, but we'd like to do that. We'd also like to screen 'Mad Max: Fury Road', maybe the black and chrome one, we thought that could be really fun, but there wasn't a film print widely available, at least through the NFSA. There might be one elsewhere. But that one might potentially be a DCP [Digital Camera Package] screening. George Miller isn't a [traditional] AFTRS alumnus - [he has an honorary degree] - so it didn't quite fit the bill, but there were people who worked on it, like [film editor] Margaret Sixel and [sound editor] David White, who both won Oscars for it. White's Oscar is actually in the foyer of AFTRS; he loaned it to the school. It's on display in the foyer, which is pretty cool.
So those would be fun. They were ones that we couldn't quite secure, they didn't fit with the program, but we'd like to screen them another time. But in terms of getting the rights, some things were a little bit tricky to track down. Sometimes with Australian films, rights with distributors lapse, and they move back to the producers, or they go elsewhere. So it did require a bit of detective work to nail down the ten, get the permissions for them, and chase up some random email addresses. Some people aren't working in the industry anymore, but luckily we were able to get them all in the end. There wasn't any that we were really desperate for that we couldn't get.
DALTON: I noticed the program contains a variety of genres. Was that done intentionally?
BULL-CLARK: Yeah, we wanted to get a good mix of things. We liked the idea of doing it chronologically to show the history of the school. We wanted a mixture of legitimate classic Australian films like 'My Brilliant Career', then thought it'd be fun to get a few genre titles like 'Dead Calm', some that are on the more serious end like 'Bad Boy Bubby', and well-known Australian dramas like 'Beneath Clouds' and 'Somersault'. 'The Loved Ones' will be a Halloween screening, and then something like 'Babe' just shows the variety of work that's been produced by alumni over the years. That's a title often people forget was directed by an AFTRS alumni, Chris Noonan. Not only was it a very beloved kids' film, but I'd actually forgotten it was nominated for Best Picture at the Academy Awards (laughs). Back when there were only five nominations, too, and it lost to 'Braveheart' (laughs). So the idea was always to try and make it a bit of a mix and try and have something for everybody in there, ideally.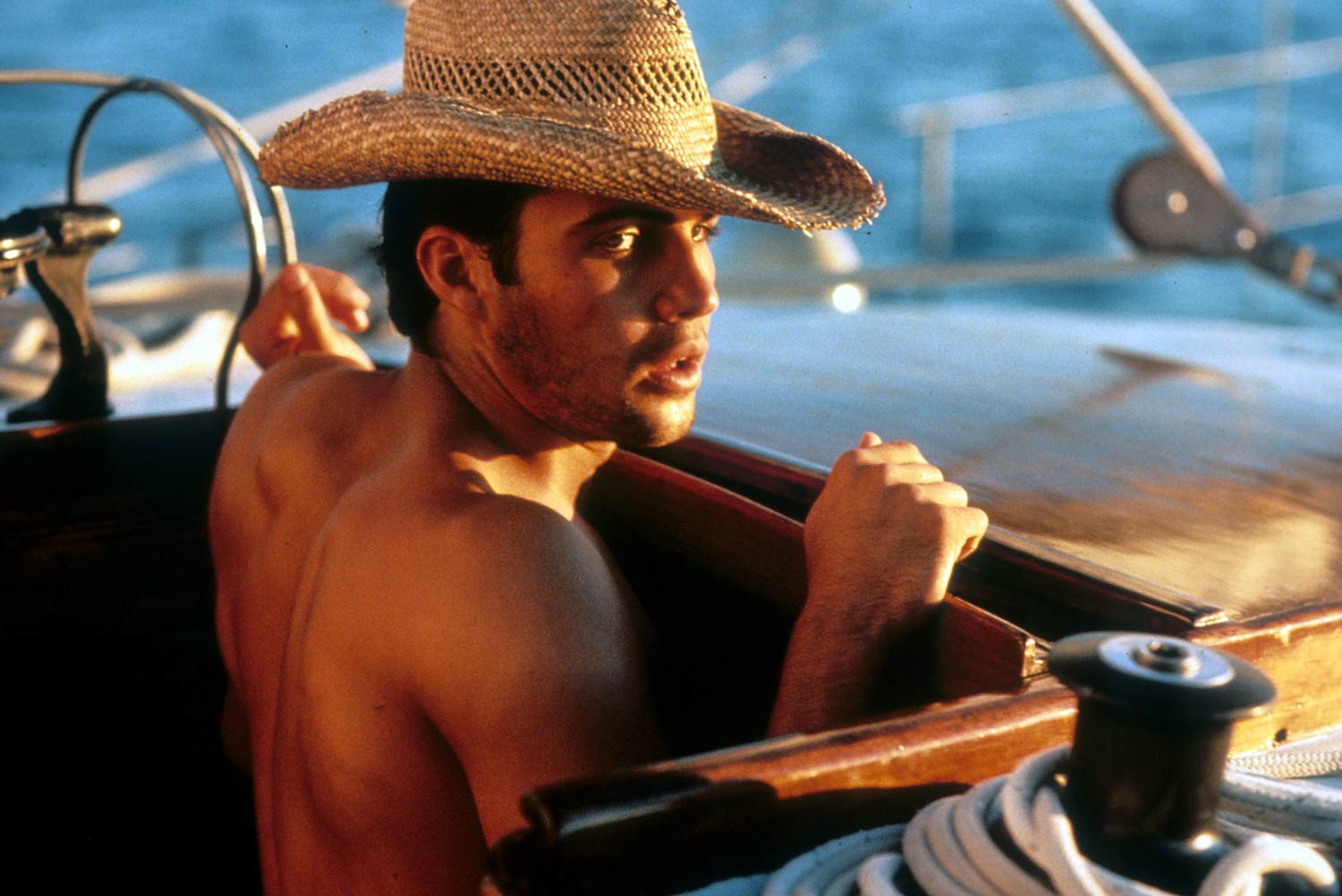 DALTON: I read there will be a special video introduction from director Phillip Noyce for the screening of 'Dead Calm'. How were you able to acquire that?
BULL-CLARK: That was done through the alumni program manager, Christine Kirkwood, who's also been collaborating with us on this program. She's been really helpful, and she's been the one who's been helping secure some of the guests that we've had and have planned for upcoming screenings. She has a relationship with alumni, so she's in touch with Phillip Noyce. She contacted him, and he's in Los Angeles at the moment; he's based there and is working currently. So there was some talk about potentially doing a video Q&A, but the time differences didn't quite work out. I think it would've been 3am (laughs).
So he sent a video introduction instead, which was great. I've seen it, and it's very entertaining. It's about ten minutes, and considering we don't have a guest or a Q&A for this session, I think it's a really great thing to have in place of that. He tells some really fascinating stories, so I hope people enjoy it. I think people will.
DALTON: Should audiences expect many appearances from those involved in the films being screened, whether that be by video or in person?
BULL-CLARK: Yeah, definitely. That's something we really want to try and incorporate where we can. For the first screening of 'My Brilliant Career', which was at the end of February, we were really lucky to have Don McAlpine, the cinematographer, and Nicholas Beauman, the editor. [The director] Gillian Armstrong did a video introduction, but she'd just been at the school speaking for some 50th anniversary celebration. So she wasn't involved in the Q&A, but they were really fantastic guests. It was a great Q&A done by Roland Gallois, the head of editing at AFTRS, and Steve Arnold, the head of cinematography. We got a really good response from the audience and great questions. So we definitely want to try, and hopefully, some will be in person. Others might be over video, but we're plotting that out at the moment for the screenings over the rest of the year, so yes, keep an eye out for some announcements.
DALTON: As the curator, what excites you about this screening program?
BULL-CLARK: Look, I think it's a great showcase for a wide variety of exciting feature films. You've got a lot of films made by people early in their careers - either first-time films or close to it. Something like 'My Brilliant Career' was a really significant debut feature, same with 'Radiance', 'Beneath Clouds', 'Somersault', 'The Loved Ones', and 'Samson and Delilah'. And a lot of those filmmakers - Warwick Thornton, Cate Shortland, Ivan Sen, Rachel Perkins - have gone on to do incredible work in Australia and overseas. So I think it's really exciting to see that. It's also exciting to see them projected on film as originally presented.
We really enjoy doing that. I'm passionate about showing films that way to audiences here. There are some younger audiences who haven't necessarily had the opportunity to see things on film and to see how things kind of look different. It really does come alive when something's shown that way. I think it's a really good mix of strong work and shows what a great legacy the school has in developing talent.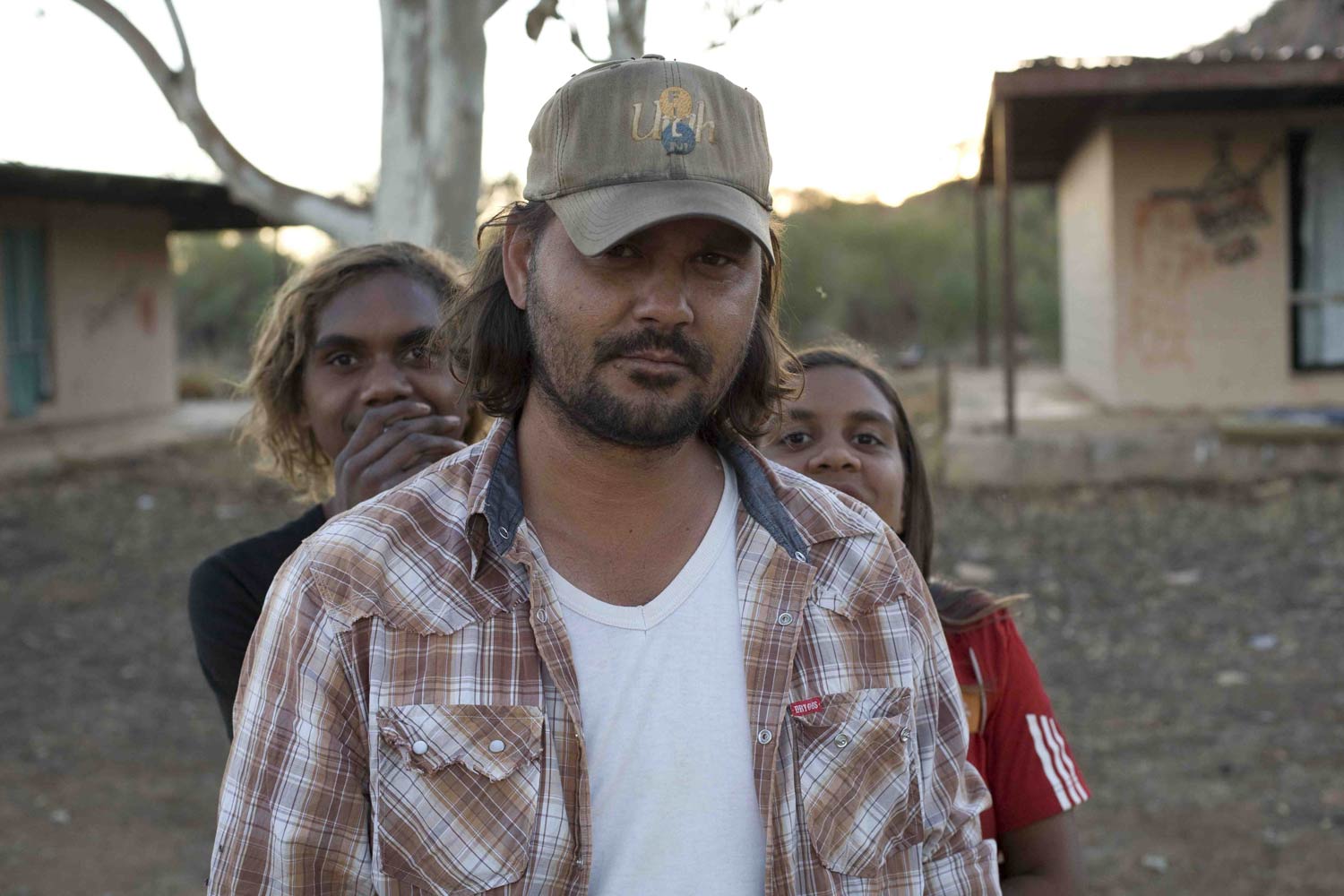 DALTON: From my research, I learnt you were once a student at AFTRS. From an educational standpoint, what do you think students could gain from this program?
BULL-CLARK: I hope people will be inspired by things that have been made here at the school - all the different kinds of voices that have come through and grown and developed through their studies here. People still have an association with the school. A lot of these filmmakers are still around and still do things at the school, so I think what people would hopefully gain is a unique experience when they come and see something in this program. Seeing something on film is always unique. On 35mm, no two screenings are the same. Occasionally there are some slight imperfections here and there, but that's what makes it special and feel alive. So I think people can be excited and inspired by that kind of experience. That's the goal.
DALTON: What is it about AFTRS that you think manages to turn out such accomplished alumni?
BULL-CLARK: Well, I knew the school had a good reputation before I came to study, and when I did, it was very clear that the level of teaching was really high. I think it's a great, practically focused place. I'd studied previously at art school and had a good experience there in terms of developing as an artist and a filmmaker. But coming to AFTRS, it was all about making things right from the get-go, reflecting on what you'd made, reflecting on mistakes, and learning from things that could have gone better.
Also, it attracts people from all around Australia because it does have a good reputation. So as much as you learn from the teachers here, I think you learn so much from the people you collaborate with. You collaborate with people very intensely and very closely in a good way. And with this program, as it goes along, you see that a lot of the films have not only the director as alumni, but a lot of the key creatives will be AFTRS alumni.
So you'll have the cinematographer, the editor, the production designer, and those are the kind of collaborations that form when people are studying. I think that's a huge part of it, too - these filmmakers met a lot of their key collaborators when they were at AFTRS. Then they went from making short films to features and onwards. It's like a melting pot of talent.
DALTON: Finally, how has the interest been so far?
BULL-CLARK: Oh, the interest has been great. It was exciting to see how the first one went. We had high attendance, and we had a mixture of students, staff, and the public. And since then, the word's also spread a bit further. So it's really encouraging to see people are interested in the program and excited by it, so onwards and upwards, really. The audience's reaction to 'My Brilliant Career' was great, too. Great to see people laughing and enjoying it, so it will be fun to see how it goes for the rest.
For more details and to purchase tickets, head to the AFTRS website.