Some of the biggest shocks come from short films. Without the constraints of a classic three-act narrative weighing it down, a short movie can do some really interesting things with the cinematic form, and horror is the best genre to apply this kind of freedom. A creative soul may only need one minute to draw my attention and make me afraid to turn my bedroom light off.
Below is a random list of some of my favourite disturbing, unsettling, and spooky shorts, from older pieces by masters of the genre to animated tales to straight-up bonkers pieces that keep you guessing from the moment they begin. Grab your safety blanket and dive in to the worlds of these absolutely unique directors...
1) The Strange Thing About the Johnsons (2011)
Director:
Ari Aster
Running time: 29 minutes
Synopsis: A father (Billy Mayo) and son (Brandon Greenhouse) develop an uncomfortably close relationship.
Review: The film isn't scary, but it is disturbing and uncomfortably funny, in a Todd Solondz kind of way. The idea behind the short arose from a discussion between Aster ('Hereditary', 'Midsommar') and some friends about stomach-churning taboo topics during the summer preceding his first year at the American Film Institute's graduate school in California. Aster's storytelling plays to the emotional honesty of a strange domestic situation, slowly confronting the secret that everyone, the mother (Angela Bullock) included, has buried.
2) Geometria (1987)
Director:
Guillermo del Toro
Running time: 6 minutes, 30 seconds
Synopsis: A Mexican widow (Guadalupe del Toro) receives a letter from the high school attended by her son. It informs her that the boy is about to fail his geometry exams for the third time. The boy vows that he will never fail geometry again and decides to use black magic to pass the exam.
Review: The tenth short film directed by a young del Toro is a huge, goofy love letter to Dario Argento's 'Suspiria'. Filmed on a micro-budget, it's interesting to see the cinematography and use of colour that would reappear throughout del Toro's career, particularly the high-contrast evocative red and blue which foreshadows his gothic horror 'Crimson Peak'.
3) Mamá (2008)
Director:
Andy Muschietti
Running time: 4 minutes
Synopsis: Two sisters are haunted by their deceased mother.
Review: One of many well-known horror movies that began life as a short film. "The short was essentially one of the scariest little scenes I've ever seen," said Guillermo del Toro of the Argentinian short from Muschietti ('It', 'It Chapter 2'). Guillermo del Toro eventually became the executive producer of the feature version, released in 2013. "It was also incredibly well-made. Very claustrophobic. Really atmospheric. Really, really scary," he said. Muschietti cleverly brings his story to life in what would appear to be one continuous sequence held together with solid and convincing performances from the two sisters at the mercy of Mama. It's simple but effective.
4) Vincent (1982)
Director:
Tim Burton
Running time: 5 minutes, 52 seconds
Synopsis: 7-year-old Vincent Malloy is obsessed with the tales of Edgar Allan Poe and pretends to be like the actor Vincent Price (Burton's lifelong idol, who narrates the film). He does experiments on his dog Abercrombie in order to create a monstrous zombie dog.
Review: Technically, this was the second Disney horror film, the first being 'The Watcher in the Woods'. You can see many bits and pieces that crop up later in Burton's filmography: an early form of Jack Skellington, 'Frankenweenie', that distinct Burton-esque stop motion style used in 'The Corpse Bride', and of course, Vincent Price, who went on to work with him in 'Edward Scissorhands'. Supposedly some executive or another tried to convince Burton to tack on a happy ending where Vincent and his dad go outside and play baseball.
5) Oculus: Chapter 3 - The Man with the Plan (2006)
Director:
Mike Flanagan
Running time: 32 minutes
Synopsis: A man sets out to prove an antique mirror is haunted.
Review: Before he was horror's golden boy, Flanagan ('Doctor Sleep') produced a short film that still stands as a brilliant, worthwhile piece of filmmaking worthy of your attention. It's actually the early incarnation of 'Oculus', except instead of focusing on a brother/sister team of protagonists, it's one man against the haunted mirror that drives people to madness. Why is it called 'Chapter 3'? According to Flanagan, it was actually an unfortunate attempt to channel George Lucas' 'Star Wars IV: A New Hope'.
6) Lights Out (2013)
Director:
David F. Sandberg
Running time: 3 minutes
Synopsis: A woman sees a long-haired, humanlike silhouette in the darkness at the end of the hallway.
Review: Sandberg ('Shazam!'), along with his wife Lotta Losten, created this Swedish supernatural horror short for a film competition. Although the film didn't win, the short soon went viral, leading to Sandberg to be contacted by Lawrence Grey who wanted to collaborate with James Wan in order to produce a feature-length version. To be honest, the short is far more effective.
7) White Song (2006)
Director:
Katrina Irawati
Running time: 10 minutes
Synopsis: An Indonesian ghost, the Kuntil Anak, tells the story of a batik artist whose heavy grief after the death of her husband draws the ghost to her. They seduce each other into a deadly dream world.
From my review of the feminist horror anthology 'Dark Whispers Vol. 1': "An Indonesian ghost story told from the perspective of the Kuntil Anak, the spectre of a woman who was brutalised by her husband and died while pregnant. Raesita, a batik artist, loses her own husband in a car accident and the ghost is drawn to her inconsolable grief. Beautiful to look at, strangely haunting and a distant relative of Kiki Sugino's 'Snow Woman', Irawati's lyrical segment ebbs back and forth between the two tragic women via some dreamy editing."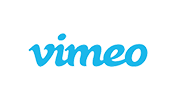 8) La Noria (2019)
Director:
Carlos Baena
Running time: 12 minutes
Synopsis: The tale of a grieving young boy who, one day, encounters dark creatures that turn his life upside down.
Review: The monster design feels like it was ripped out of the 'Resident Evil' game franchise, and the tense horror-chase mechanics only add to that impression. In spite of its Pixar-friendly design, the film is truly adrenaline-producing. Baena is currently working on an animated adaptation of the fantasy novel 'The Tiger's Apprentice', by Chinese-American author Laurence Yep, for release in 2022.
9) Elevated (1996)
Director:
Vincenzo Natali
Running time: 20 minutes
Synopsis: Ben and Ellen are headed to the parking garage when Hank, a security man working at their building, rushes into their elevator covered in blood and claiming that there is a dangerous creature on the loose.
Review: This claustrophobic and paranoid thriller preceded Natali's feature length debut, 'Cube'. It's also hard not see the similarities with John Erick Dowdle's more overt horror film, 'Devil', another film where half the action is confined to a small space and everyone is a suspect, resulting in characters looking shifty and shouting accusations at each other.
10) The Shore (2019)
Director:
Perun Bonser
Running time: 10 minutes
Synopsis: A young woman named Selena (Luka May Glynn-Cole) is drawn to a figure in the water of a nearby lake.
From my review of the indigenous horror anthology 'Dark Place': "Shot in black and white, Bonser's film places ambience and dream logic to the fore, not unlike Ingmar Bergman's 'Hour of the Wolf', another film with vampire-like antagonists, a surreal style and with elements of folklore. It's a short and beautifully crafted mood piece."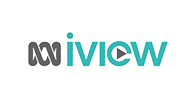 11) Killer Native (2019)
Director:
Bjorn Stewart
Running time: 19 minutes
Synopsis: A pair of colonial settlers encounter a native man... and the monster he is tracking.
From my review of the indigenous horror anthology 'Dark Place': "Stewart's deliriously graphic horror-comedy introduces us to Brit (Charlie Garber) and his pregnant wife (Lily Sullivan), a gormless couple of colonial settlers whose romantic reverie is interrupted by a droll bushman (Clarence Ryan). Brit promptly knocks him out, but when the man wakes up he warns the couple that a deadly creature is roaming the scrub. This segment kicks off with a gratuitous display of human carnage and ends with a breathtakingly gory riff on the "stolen generation". The obvious point of comparison is Jennifer Kent's 'The Nightingale'... but in the style of an early 90s Peter Jackson splatstick movie. The human body becomes soft, mouldy, and malleable, and Stewart treats it like kids treat a mound of Play-Doh."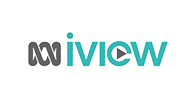 12) The Backwater Gospel (2011)
Director:
Bo Mathorne
Running time: 9 minutes, 30 seconds
Synopsis: When the undertaker comes to town to claim a life, a belligerent holy man rallies the paranoid locals to rid themselves of a tramp.
Review: If you let fear control you then terrible things can happen. Not only is this three-dimensional animated film action-packed, the art is dazzling. Cel shading (or 'toon shading) is typically done by using fewer colors over the shaded area and textures to mimic how cels were painted for traditional animation. Also, 'The Backwater Gospel' is a Weird Western, and there aren't enough films in that genre ('Bone Tomahawk' in another prime example).
13) The Captured Bird (2012)
Director:
Jovanka Vuckovic
Running time: 12 minutes
Synopsis: A little girl drawing chalk figures on a sidewalk is drawn to a decrepit industrial building. Inside, she witnesses the birth of five horrifying apparitions. They creep towards her, determined to get outside the building and into the world.
Review: After many years as a horror magazine editor, Vuckovic directed a short film (executive produced by Guillermo del Toro) heavy on visual effects and supernatural beings, tentacles, walls that bleed and general David Lynch vibes (red drapes, screaming, etc.).
14) The Maiden
Director:
Michael Chaves
Running time: 8 minutes, 55 seconds
Synopsis: A real estate agent tries to clean up a demonic house.
Review: Right from the start, this film grabs your attention and fills you with a sense of dread and apprehension. No gore, no excessive use of jump scares, only tension, fear and originality - it plays on all the correct elements to really spook you out. Chaves hammers down on the comedic premise by ramping up the tension and delivering horrifying visuals with a poignant ending. This short film landed Chaves his first feature with James Wan, 'The Curse of the Weeping Woman', which was, uh... the opposite of all that good stuff. Oh well.
15) Other Lily (2015)
Director:
David Romero
Running time: 5 minutes, 13 seconds
Synopsis: An animated horror short film that explores the phenomenon of sleep paralysis.
Review: Using music and sound effects (there's no dialogue), plus rough-around-the-edges animation, Romero creates an eerie short that subtly pays homage to Wes Craven's classic 'A Nightmare on Elm Street'.
16) Season's Greetings (1996)
Director:
Michael Dougherty
Running time: 4 minutes
Synopsis: Sam, little boy dressed in orange footy pajamas with his burlap sack head covering, is being stalked by a stranger on Halloween night.
Review: 'Godzilla II: King of the Monsters' writer/director Dougherty's senior thesis film at New York University is a 2D-animated throwback to the cartoons many of us grew up on as kids. Sam invaded Dougherty's mind long before his quintessential Halloween film 'Trick 'r Treat'.
17) Geist (2015)
Director:
Alex Sherwood, Ben Harper, Sean Mullen
Running time: 11 minutes
Synopsis: A shipwrecked fisherman is led to a dark secret.
Review: A creepy, yet emotionally engaging story without a lick of dialogue. The lighting, shot compositions, and character designs are stunning. Not only is it visually impressive, but its mood is incredibly well-realised - the kind of film that relishes in every little suspenseful moment. Needless to say, it's scary in a way that doesn't feel cheap or manufactured. Hairs on the back of your neck will rise and you might even jump while staring at your laptop. The highly psychological atmosphere is created through the semi-subjective POV, use of internal sounds (breathing, etc.) and changes of subjectivity in narration, which show the fisherman haunted by the spirit witnessing events that are not present in reality. Note: do not watch if you're depressed.
18) Tuck Me In (2014)
Director:
Ignacio F. Rodo
Running time: 1 minute
Synopsis: Dad goes to tuck in child, child asks him to look under the bed.
Review: Rodo based his short off a story posted on Reddit where users were asked, "What is the best horror story you can come up with in two sentences?" Though not the scariest thing ever, this one-minute short is unnerving.
19) Autumn Harvest (2014)
Director:
Fredrik S. Hana
Running time: 17 minutes
Synopsis: A grief-stricken sailor answers a mysterious call from the sea.
Review: Shot entirely in black and white and lacking any dialogue, we see incredible acts of violence paired with an intriguing story of tragedy and Lovecraftian horror.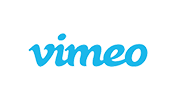 20) It Crawled In Through The Window (2019)
Director:
Isaac Ruth
Running time: 2 minutes
Synopsis: A sleeping couple is awoken by something coming in through the window.
Review: It's a two-minute exercise in chatty horror, where one character basically describes what they are seeing to another character, letting the imagination of the audience run wild.
21) I Heard it Too (2014)
Director:
Tim Knight, Matt Sears
Running time: 8 minutes, 23 seconds
Synopsis: A girl hears her mum yelling her name from downstairs. As the girl walks to the staircase, her mum pulls her into her room and whispers "I heard that, too."
Review: Another short based on a Reddit thread collecting "two-sentence horror stories". No matter what else you have to say about it, the idea of a monster calling out to you in your mother's voice is a goddamn terrifying thing indeed.
22) Tsume (2014)
Director:
David Broner, Kevin Cordier-Royer, Tristan Jaegly, Vincent Touache, Chien-Chang Wu, Jake Delamare.
Running time: 6 minutes, 30 seconds
Synopsis: Following an accident at a subway station, a young girl is tormented by a vengeful spirit.
Review: A talented group of animation students created this fantastically twisted short film for their graduation project. Wonderfully animated, with a very eerie tone.
23) Deathly (2015)
Director:
Mike Williamson
Running time: 13 minutes, 47 seconds
Synopsis: A respected family man, feeling regret and guilt following the tragic death of his wife, is unsettled by chilling events in their house.
Review: Starring Alan Ruck, the short film plays on the familiar EC Comics trope of a deceased lover exacting revenge from beyond the grave. The short packs a lot in in its runtime, allowing the characters to develop just enough through dialogue and a minimalist shooting style that builds and builds until its gruesome climax. It also features some great practical makeup effects. Williamson has a little bit of cred as far as horror directors go, having worked as editorial coordinator on Showtime's 'Masters Of Horror' series.
24) Foxed! (2013)
Director:
James Stewart, Nev Bezaire, Kennedy Zielke
Running time: 5 minutes
Synopsis: Young Emily toils in the mysterious underground Blue Goo Mines beneath her house, imprisoned by foxes who have duped her entire town into believing children can be replaced.
Review: This stop-motion creeper is kind of like 'Coraline', but without the happy ending. David Cronenberg flagged an adapted version of the material in 2015, which would have blended a combination of stop-motion and CG animated sequences. Alas, nothing every came of it, but it would have been interesting, as we've never seen Cronenberg work on animation before.
25) Saw (2003)
Director:
James Wan
Running time: 9 minutes, 44 seconds
Synopsis: A young man, David (Leigh Whannell), sits in an interrogation room and tells his story to an unnamed, unsympathetic police officer.
Review: Wan's short film later became a scene in 'Saw', with Shawnee Smith as Amanda Young wearing the Reverse Bear Trap device instead of David. It was originally used to pitch their script for a full-length feature film of the same name to various studios and actors. The full-length film was eventually made in 2004. This is the short that, for better or worse, kicked off the careers of James Wan and Leigh Whannell and led to the 'Saw', 'The Conjuring' and 'Insidious' franchises, which have all been incredibly influential on the horror genre and maybe the second most profitable film series after the Marvel Cinematic Universe.
If you have any suggestions for short horror films that we should have included or need to check out, hit us up on our Facebook and Twitter!