This was never going to be easy.
It should go without saying that Saoirse Ronan is special. After all, at the tender age of 26, she is the second-youngest person ever to be nominated for four Academy Awards, an honour most actresses would kill to have happen just once in their careers. While known mostly for her period drama roles, Ronan has traversed a number of film genres and roles throughout her career, cementing herself as one of the best of her generation, and a permanent fixture in Hollywood for years to come.
Of course, some of her performances are stronger than others, but it's rare that an actress has so many great performances that to provide a definitive ranking may just be impossible. Nevertheless, I sat down, coffee in hand, ready to try my best for our dear readers. So, without further ado, here are Saoirse Ronan's 10 best performances, ranked.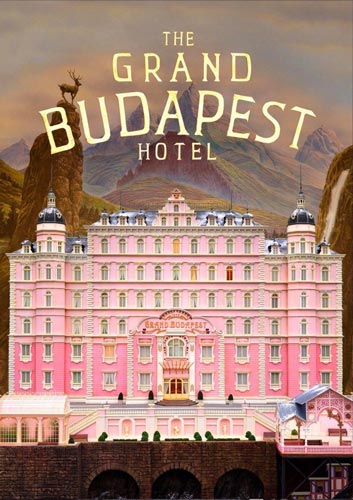 10
AGATHA, 'THE GRAND BUDAPEST HOTEL'
While Ronan's appearance in 'The Grand Budapest Hotel' is not major, she helps to round out a stellar ensemble cast including Ralph Fiennes, Willem Dafoe and Jude Law, and she is often remembered as one of the film's best moments.
Click here to read our full theatrical review of 'The Grand Budapest Hotel'.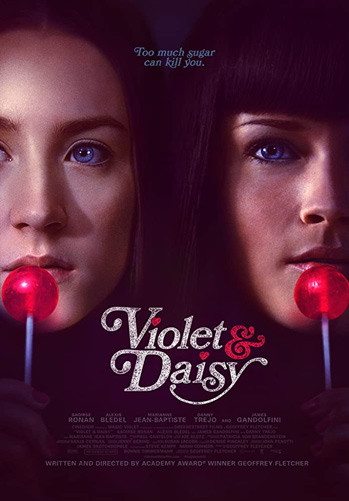 9
DAISY, 'VIOLET & DAISY'
'Violet & Daisy' sees Ronan take on a quirkier role, playing a fashion-forward assassin opposite Alexis Bledel as a seemingly easy hit goes haywire. Borrowing heavily from Tarantino's directorial style and whipping messily across tones, 'Violet & Daisy' may not be the strongest film in Ronan's filmography, but she looks to be having the time of her life.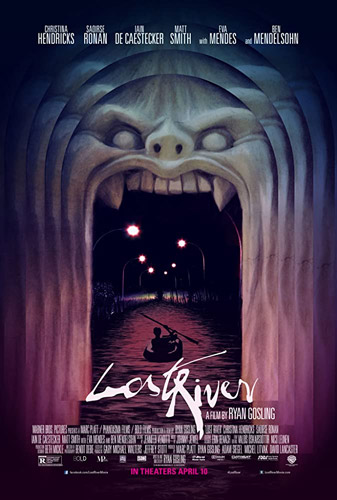 8
RAT, 'LOST RIVER'
Ryan Gosling's directorial debut wasn't what audiences would have expected, dreaming up a dimly-lit, David Lynch-inspired wasteland where characters such as Ronan's tough Rat try to survive. While Ronan is not the film's main character, her moments on screen are so commanding that you'd be forgiven for thinking this was the case (she also lends her voice to a song on the film's soundtrack).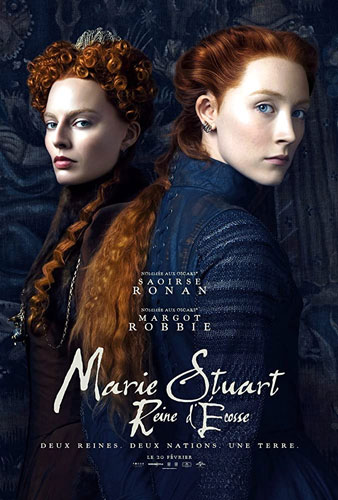 7
MARY, 'MARY QUEEN OF SCOTS'
Considering the tepid response 'Mary Queen of Scots' was received with upon release, its appearance on this list may come as a surprise to some. Never one to waste a good period costume, however, Ronan and her co-star, Margot Robbie, use the film as a showcase for their dramatic acting chops, a to-and-fro battle of wits that may have stood a chance at popularity if it hadn't been overshadowed by Yorgos Lanthimos' far superior period film 'The Favourite', which was released around the same time.
Click here to read our full theatrical review of 'Mary Queen of Scots'.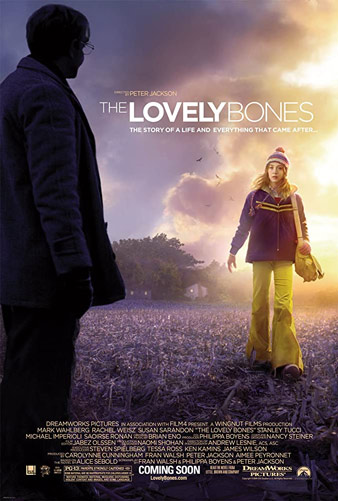 6
SUSIE SALMON, 'THE LOVELY BONES'
Ronan's performance as murdered 14-year-old Susie Salmon is often overshadowed by Stanley Tucci's Oscar-nominated turn as her killer, but in truth 'The Lovely Bones' would not work nearly as well without either of them. Ronan was just 13 at the time of filming, and despite the mature subject matter of the film and the tragic fate of her character, she brings an innocence to her performance that makes Susie's coming to terms with her murder in the afterlife feel equal parts authentic and heartbreaking.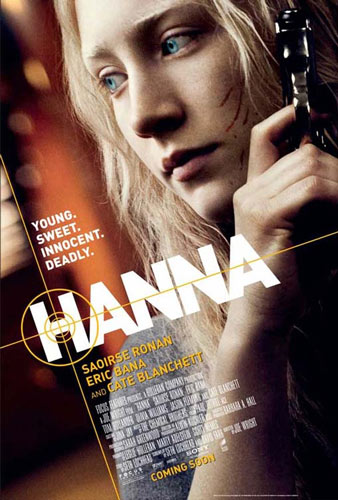 5
HANNA, 'HANNA'
One of Ronan's best skills is the ability to disappear into whatever role she tackles, and perhaps the best example of this is her turn as teenage assassin Hanna. Driven by an electric score by The Chemical Brothers, Ronan carries this action thriller with ease, holding her own against heavyweight co-stars Eric Bana and Cate Blanchett, and making it an essential work in her filmography.
Saoirse Ronan has traversed a number of film genres and roles throughout her career, cementing herself as one of the best of her generation, and a permanent fixture in Hollywood for years to come.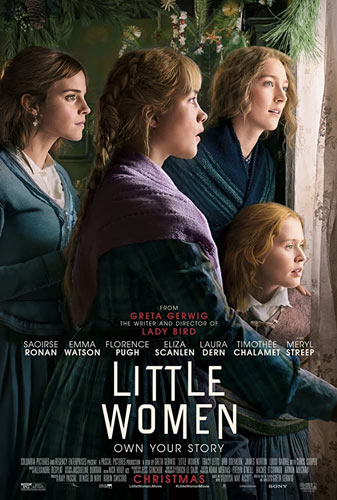 4
JOSEPHINE "JO" MARCH, 'LITTLE WOMEN'
Ronan's most recent Oscar nomination was for her turn as literary hero Jo March, and within 15 minutes of my first viewing, I knew this would become an all-time favourite Saoirse Ronan performance. 'Little Women' pulls off the astonishing act of re-telling a classic tale as a framework to discuss modern issues of gender, identity and legacy, thanks to not only Ronan's committed performance but the incredible screenplay by Greta Gerwig. Put simply, Gerwig should never make a film without Saoirse Ronan.
Click here to read our full theatrical review of 'Little Women'.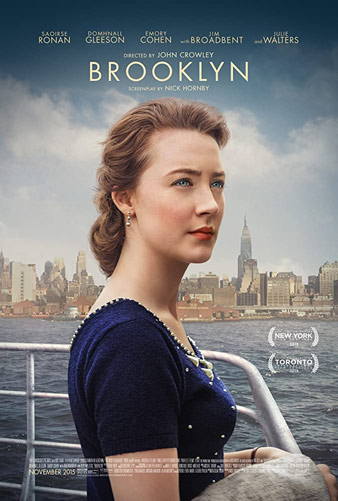 3
EILIS LACEY, 'BROOKLYN'
'Brooklyn' is one of those rare films that looks unassuming when you approach it, but once the credits roll, you're not the same person you were 111 minutes ago. Ronan's performance as Eilis, a woman torn between her homeland of Ireland and the new life she has made for herself in New York, earned her another deserved Oscar nomination, touching audiences with her elegant and mature take on growing up and finding love.
Click here to read our full theatrical review of 'Brooklyn'.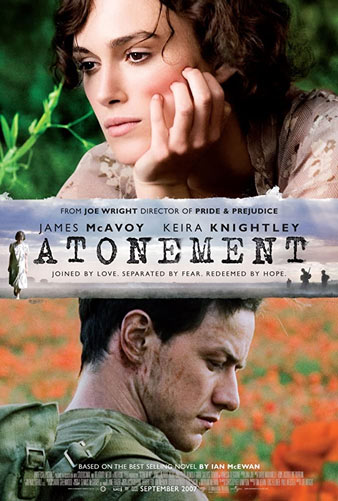 2
BRIONY TALLIS, 'ATONEMENT'
The role that, at just 13 years old, put Ronan on the map of both the Academy and the world at large. It's also one of the few Ronan performances in which she plays the antagonist, and it's tough to watch her actions have cataclysmic consequences for those around her, especially her older sister (Keira Knightley) and their gardener (James McAvoy). While Knightley and McAvoy deliver incredible performances, 'Atonement' truly belongs to Ronan, and hopefully her future roles allow her to play more villainous roles such as this one.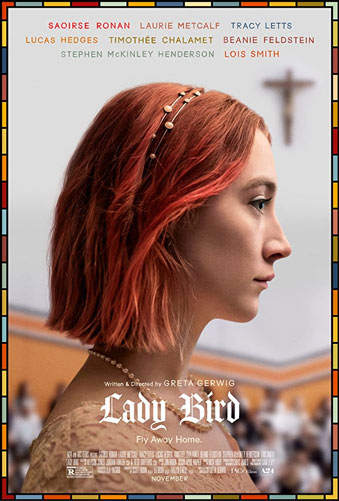 1
CHRISTINE "LADY BIRD" McPHERSON, 'LADY BIRD'
I've got to be brutally honest: I do not love 'Lady Bird', mostly due to the selfishness of the lead character. I find myself at times struggling to sympathise with her, especially when she lies to those she cares about, disrespects her family, and doesn't seem to learn much by the time the credits roll. So then why is it at the top of this list, you ask? Because despite all of my criticisms of the film itself, Saoirse Ronan's performance is the lifeblood of this movie. You can't take your eyes off her. There's an enigmatic quality to her interactions with every single cast member that elevates the entire film, and I wouldn't be surprised if in 10 years' time, even after Ronan finally wins that Oscar she so sorely deserves, this is the definitive performance she is remembered for.
Click here to read our full theatrical review of 'Lady Bird'.
While the uncertainty of the current cinematic landscape means we may not get 'The French Dispatch', her second team-up with Wes Anderson, or 'Ammonite', a lesbian romance co-starring Kate Winslet, any time soon, Saoirse Ronan's career is already full of so many weird and wonderful performances that it begs for revisits.